2013 Fantasy Baseball: The Week 12 Closer Report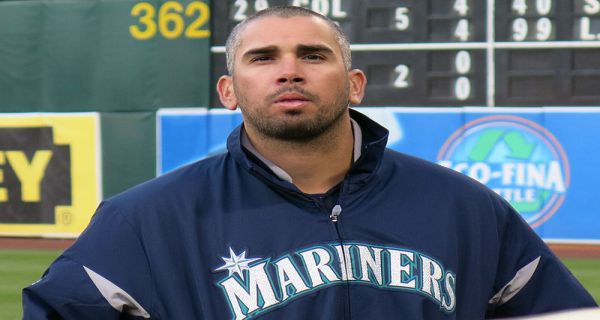 Get me rewrite! I wanted to stay up late to see if the Mariners got a save opportunity. And if they did, how Eric Wedge would handle it. He handled it exactly as I thought he would. He let lefty specialist Oliver Perez pitch the ninth with two right-handers coming up. And, as expected, Perez closed them out with relative ease. Wait? What? Perez was one of my dark horses, but he'll move the front of the line. I bet sabermetrics made Wedge do this.
Seattle Mariners
This tweet sums up the Mariners' current bullpen situation. But, I don't get paid the big bucks to regurgitate tweets from beat reporters. What other options do the Mariners have beyond incumbent Tom Wilhelmsen? Are any worthy of your speculative investment. The month of June has not been kind to Wilhelmsen – six games, 4 2/3 IP – 19.29 ERA and two blown saves with an OPS against of 1.187.
Oliver Perez has finally found a niche as a left-handed specialist out of the bullpen. He had successful years and not so successful years culminating in 2010 with the New York Mets where, in 46 1/3 IP, he struck out 37 batters and walked 42. Not a great ratio. He's been quietly effective out of the bullpen for the Mariners for the last two seasons compiling a solid K% and keeping his walks in check. Interestingly, he's been far more effective against righties than lefties (in small samples) in both 2012 and 2013. Could we see Perez in this role long term? I think he has a shot. Eric Wedge has shown to be a manager who likes to play from the hip, so if Perez is successful, he could run with the job.
Carter Capps was assumed to be the handcuff for Wilhelmsen. However, that may not be the case. Capps otherworldly stuff, but Wedge did not call on him in the eighth or ninth last night. I still think Capps could get an opportunity, but he hasn't pitched in almost a week. I wonder if there is an injury lurking that is being nursed while he's on the active roster.
Stephen Pryor is on the DL currently. He could be back in June and might be a factor, but he's certainly behind Perez and Capps.
Logan Bawcom and Danny Farquhar are my dark horses for the Mariners currently. Both have some closing experience in the minors. Bawcom's diminishing K/9 rate and increasing BB/9 rate as he's advanced up the minor league ladder is concerning and puts him behind Farquhar in my book.
Los Angeles Dodgers
I've covered the Dodgers situation numerous times. It is likely that everyone agrees that Kenley Jansen (and maybe even Paco Rodriguez) are better pitchers right now than deposed Brandon League.  Jansen has been named the closer and that's overdue in many people's minds. However, I want to highlight a couple of quotes from the game story after Monday night's implosion by League that give me pause in the bullpen. The full story is here.
"Mattingly used Kenley Jansen in the eighth inning, against the heart of the Arizona lineup. If the Diamondbacks' best hitters had been due up in the ninth inning, Mattingly said he would have used League in the eighth and Jansen in the ninth."
Now, Mattingly has named Jansen his closer, but one wonders if he will use Jansen more as a stopper (ala the "closer's" of old like Goose Gossage).  That is, will he continue to use Jansen in the highest leverage situations or will he keep him as the "ninth inning guy" pitching in whatever situation arises in the ninth inning? It's something to keep in mind and monitor Jansen's usage in the near term.
Close Calls
Rafael Betancourt had two platelet-rich plasma injections last week and hasn't begun throwing yet. Sounds like he won't be back for a while giving Rex Brothers more value in redraft leagues. He's a must own in dynasty/keeper leagues.
Chris Perez and his wife plead not guilty to drug possession charges. It sounds like this will be a minor issue for Perez. The larger issue continues to be his shoulder. He threw off a mound Tuesday and looks ready to start a rehab assignment over the weekend or early next week. He could be back next week.
Ryan Madson is still struggling to return from Tommy John surgery. He continues to be a non-factor in the Angels' bullpen and Ernesto Frieri is still the closer and seems to have his walks under control for the moment.
Jim Henderson has returned from the DL. However, he will ease back into the role as manager Ron Roenicke would like to see Francisco Rodriguez get 300 saves (he's currently at 298).
Jose Valverde continues to do Jose Valverde things. Jim Leyland was less than effusive when asked about his job status. Valverde still has a leash, but it's shortening. Joaquin Benoit would likely be the short term fix, but he's always felt more comfortable as a setup guy. Bruce Rondon is still at AAA and it's not clear if the Tigers would go to him – they've said they want to keep him there for a while and Jim Leyland doesn't want "some rookie" at the end of games it seems. Could Drew Smyly get a look? He's been quite effective out of the pen, so maybe they go there. They even drafted a closer out of the University of Texas this week, but the Tigers said he's going to transition to being a starter. It's a mess right now and Papa Grande is leading the pack. For now.
Heath Bell has been dogged by the long ball lately. JJ Putz is ramping up his activity as he nears a rehab assignment. Bell won't likely be the closer all year long so look to deal him if you can. There are some that believe that Putz won't pitch again this season.
Aroldis Chapman won't be used before the ninth inning or for more than one inning. You keep being you Dusty Baker.