2014 Fantasy Baseball: Trumbo, Skaggs & Co. on the Move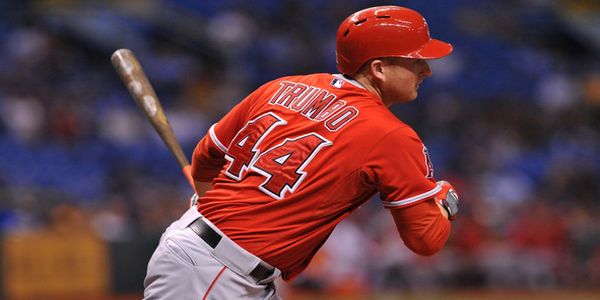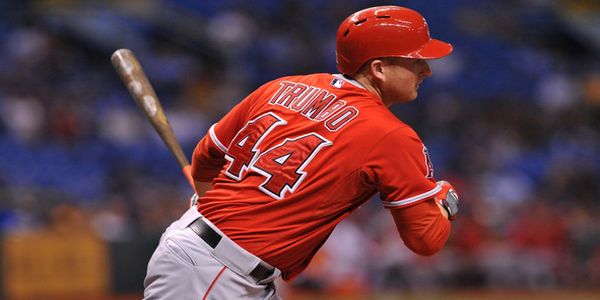 Well, it finally happened, Mark Trumbo was finally traded. I'm not exactly sure what Arizona's plan is – and I'm not certain they know either – but nonetheless, they landed Trumbo. Fortunately, we're not forced to care about what their plan is, because from a fantasy perspective it seems like there are more winners than losers in this deal.
First things first, the most recognizable fantasy asset in this deal is Mark Trumbo. His power can play in any park. He gets a boost, albeit not a huge one, in my eyes for 2014. Thanks to the wonderful Dan Szymborski we already have projections for his offensive projection in Arizona. His updated 2014 projection is: .269/.320/.514 with 35 homers and 112 RBI. That's basically Trumbo's 2012 season, with a little improvement in the slugging department.
Chase Field is better for the long ball (103 park factor on HR) than Angels Stadium (95 park factor), but I'm not expecting him to go nuts and hit 45 homers next season. He still has contact issues and a new park isn't going to fix that. Trumbo finished 29th on ESPN's player rater as an OF in 2013. That's about where I would put him in 2014. He's still the same guy, but now he has a little better shot at reaching 40 home runs than in the past. That extra little bit of upside has a little value, but not a ton.
Adam Eaton and Tyler Skaggs were also involved in the deal along with 2 players to be named later (probably for draft related reasons). Eaton joins a White Sox outfield that isn't exactly deep. Before the trade, Dayan Viciedo, Alejandro De Aza, and Avisail Garcia were penciled in as the Opening Day starters. It remains to be seen if Eaton will be given a full-time job or if he'll simply be a super-sub 4th outfielder and receive around 400-450 PA. If the Sox do go the time share route, Garcia, Viciedo, and De Aza will lose some of their value. Either way, Eaton only figures to be relevant in deeper leagues for 2014, at least until we know more about his role. Even if he has a full time role, a .275/.350/.405 line with 6-8 homers and 15-20 steals seems to be the popular projection. You aren't rostering those numbers in regular leagues.
Skaggs, like Trumbo, seems to be the other "winner" in this deal. Sure, his velocity is down and he's not quite the prospect he used to be, but he's still young (22) and has a good breaking ball. The change in park probably affects him more than it will affect Trumbo. During Skaggs' small major league samples he's had a ton of trouble keeping the ball in the yard. Luckily for him, Angels Stadium is pretty good at suppressing home runs. I'm not completely sold on Skaggs going forward, but I like him much more in LA than I do in Arizona, even if it means he's pitching in the AL. Mr. Szymborski's projection for Skaggs in LA is: 10-9, 3.81 ERA, 140 strikeouts, and 63 walks. I'm sure how many innings that covers, but he's projected to be roughly league average, which could give him a little value in deeper leagues and as a streaming option in 2014. If, and it's a big if, his velocity comes back.
Finally, Hector Santiago is also on the move to LA. I'm not a Santiago fan. He has poor control and his fastball velocity is decreasing. He's a "bleh" option. Santiago is the perfect pitcher for streaming. If you need a start and he's on the wire, then you could do much worse than Santiago, but he's not going to command a roster spot in many leagues. His new home park will be much more friendly, but a new ballpark won't make him throw more strikes.