2013 Fantasy Football November 28 Daily Fix: Week 13 D/ST Recommendations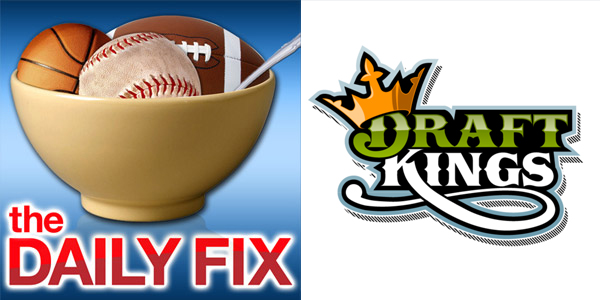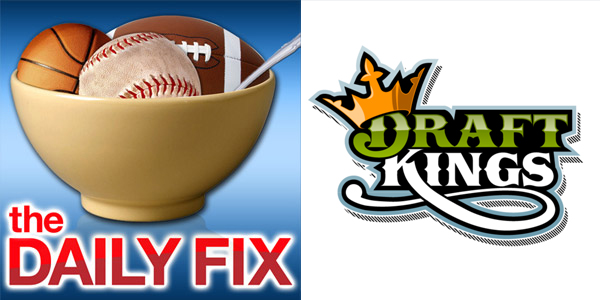 Today's fantasy football daily fix delivers news and notes about Matt Flynn and Brandon Weeden, DraftKings Week 13 daily fantasy football D/ST recommendations for the Dallas Cowboys and Miami Dolphins, and the inaugural edition of the PILLOW FIGHT OF THE WEEK!
Also, Happy Thanksgiving!
News & Notes
Matt Flynn Will Start on Thanksgiving
I originally wanted to lead with "Matt Flynn Named Starter – Haunts Gerard's Pre-Thanksgiving Dreams", but that seemed a little dramatic. Crazy as it may be, it's hard for me or any other Lions fan to see Flynn filling in for the Packers against Detroit and not think about his six-touchdown romp a couple of Week 17s ago. I don't think that'll happen, but it's clear that Flynn is oddly comfortable in Mike McCarthy's offense, despite his inability to be even mediocre for any other team. We all appreciate Scott Tolzien's effort, but this is very good news for owners of Eddie Lacy, James Jones, Jarrett Boykin, and Jordy Nelson.
Ok, so maybe I made up the second half of that headline, but it feels like the Cleveland Browns are ready to move on from their other 2012 first round pick as soon as possible. Given the lengths to which they've gone to to avoid starting Brandon Weeden (ahem, Jason Campbell), it's pretty clear that the Browns aren't psyched about having him under center going forward. It's not a surprise, only Terrelle Pryor has been worse in Football Outsiders DVOA. Even against the Jacksonville Jaguars, I don't feel great about Josh Gordon or Jordan Cameron's prospects this week.
Carolina Panthers Backs Sit Out Practice
Neither DeAngelo Williams, nor Mike Tolbert, nor Jonathan Stewart practiced on Wednesday; all three Panthers backs are out as a result of various lower body injuries. Their status for Sunday hasn't been determined yet, but this is a situation worth monitoring; if one or two are out, the last back standing would be a nice play against the Tampa Bay Bucs.
DraftKings Defense/Special Teams Recommendations
If you've never played DraftKings before, it's time to start. You're reading this column, so I know you like fantasy football, and new depositors get a free ticket into a Millionaire Grand Final qualifier, a contest that as me so excited, I wrote a whole damn article about it!
I think you've got some signing up to do.
Once you're registered, check out the multitude of options DraftKings has to offer; the Double Up and Triple Up contests are my personal favorites.
PILLOW FIGHTS OF THE WEEK
This week's top-heavy (and bottom-heavy) schedule inspired a new idea, profiling a game (or two) that yields two excellent fantasy defense plays. Let's get on to the inaugural edition of the PILLOW FIGHT(S) OF THE WEEK!
Jacksonville Jaguars ($2,500) at Cleveland Browns ($3,800)
Chad Henne versus Brandon Weeden? Sign me up! Both offenses have some talent, but crappy quarterbacks and presumably crappier Cleveland weather will snuff those shiny little bright spots right out. The Jags and Browns rank fourth and fifth, respectively, in fantasy points surrendered to opposing defenses this season.
Atlanta Falcons ($2,200) at Buffalo Bills ($3,300)
Neither defenses are particularly good, but against these death-spiraling offenses, they won't have to be. Over the last month, the Falcons and Bills are two of only eight teams to allow an average of at least 10 fantasy points to opposing defenses. A presumably deflated Toronto crowd will witness and presumably deflating football game; the least we can do is to use the object of their despair to generate some fantasy football-related cheer.
On to the regular recommendations:
CADILLAC
There are multiple metrics that rank Geno Smith as the worst quarterback in football, and not many that rank him outside the bottom five. Smith clearly doesn't need much encouragement to make mistakes, but just in case, Cameron Wake and the rest of the Miami Dolphins ($4,500) should have no problem slicing through New York's swiss cheese offensive line to move things along.
BUICK
The Jets' o-line isn't great, but the discussion of the worst offensive fronts in the NFL starts and ends in Oakland, where the Raiders rank dead last in the league in adjusted sack rate. An average Dallas Cowboys ($3,500) pass rush will be all over Matt McGloin.
CHEVROLET
Nobody's tossed more interceptions this season than Carson Palmer, that alone makes the Philadelphia Eagles ($3,200) worth a shot this Sunday. Add in the possibility for precipitation and swirling winds in Philly, and it's a solid, low-price pick (pun intended).