Fantasy Football 2013: Kenny Stills is a Dangerous Man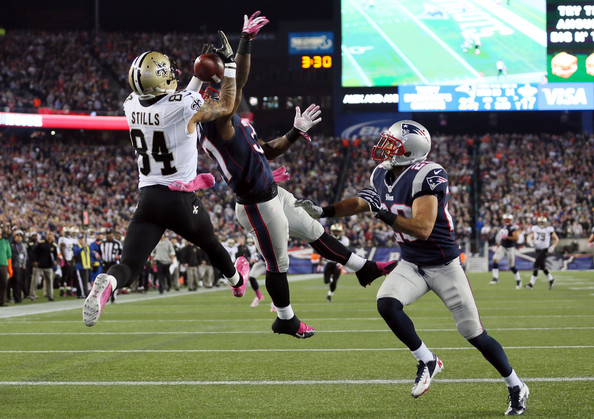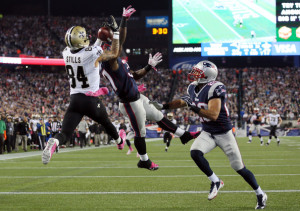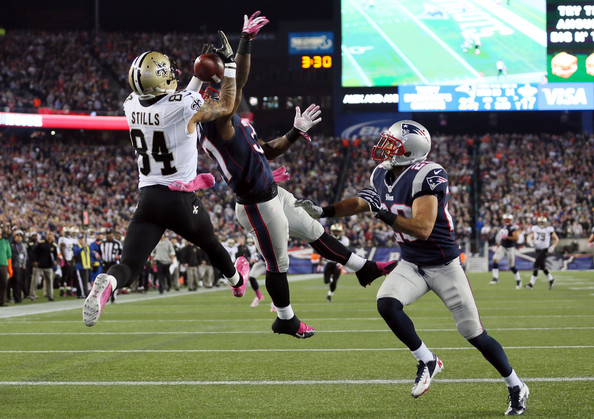 31 NFL General Managers are going to bemoan their decision to pass on Kenny Stills within the first four rounds of 2013's draft. Stills introduced himself to the league by burning opposing corners all preseason (nine catches for 170 yards), and he's maintained that prolific level through the first half of the regular year. In 348 snaps he's torn through 362 yards of turf at a clip of 22.6 yards per catch – highest YPC of any wideout with 250 or more snaps. Supposed 'lack of size and strength for the position' has not prevented him from running through coverage. Head coach Sean Payton has been pleased with his rookie: "I think that Kenny Stills continues to really play well at a high level and at a consistent level where he's made some big plays for us." [am4show have='p9;p4;p7;p3;' guest_error='Front Office' user_error='Front Office' ]
Indeed, Stills has been a big play machine. Putting defensive backs to the ultimate test is his forte, and his 4.38 vertical has translated immediately to the higher standard of competition. Stills' average yardage per route run (including incompletions and penalties) is a staggering 18.7 yards. He's been targeted with four catchable balls on 20+ shots, hauling in all four, accumulating 212 yards and three touchdowns. 59% of his total receiving yards have come on that four-pack of plays. Stills' most impressive attribute has been innate ball tracking skills, winning the 50/50 battles with ball in flight. He gauges pass trajectory, positions himself vis-à-vis the defender, and times his leap perfectly: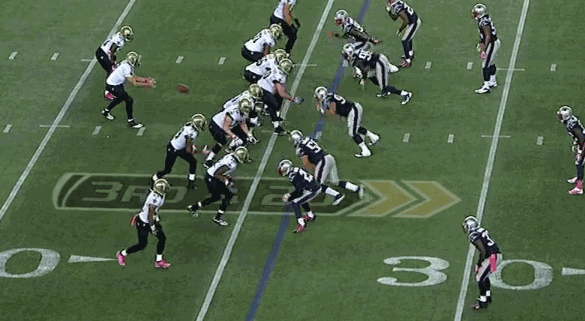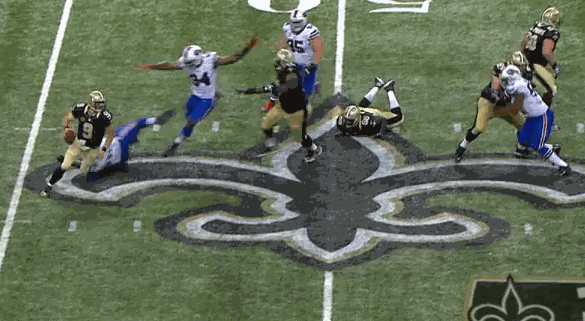 He's hastily picked up a reputation for a being a "chunk gain or nothing" receiver, which is mostly accurate at this stage, but not an entirely fair criticism. Against Miami in week 4 with Lance Moore inactive, Stills displayed his value as a possession threat. He received six targets with an average route length of 5.5 yards:
3rd and 2 | 18 yards, short middle
2nd and 3 | three yards, short left
2nd and 9 | six yards, short right
1st and 10 | 11 yards, short left
Additionally, Stills has lined up in the slot 20.6% of the time, catching four of five targets for 87 yards. When able to beat a jam off the line (loses explosion when bumped), he possesses ideal size and quickness to find success underneath and test the deep middle: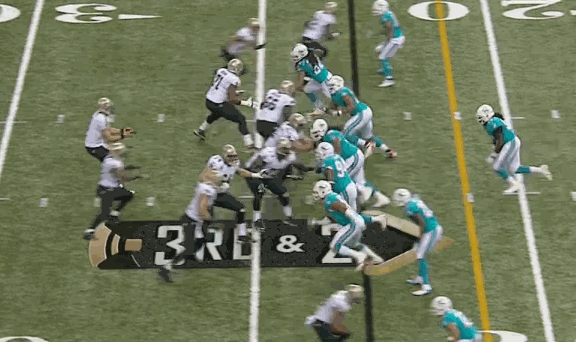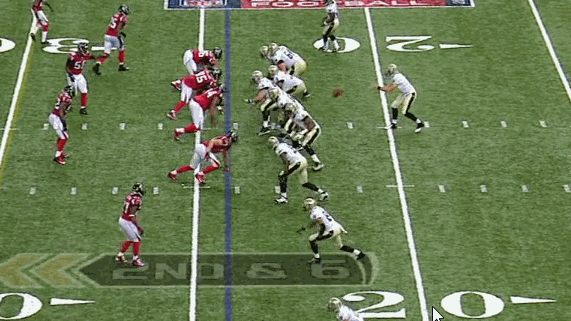 Through eight weeks, Drew Brees has a 143.9 QBR when throwing in Stills direction – the highest rating from any QB to any single receiver in all of football. If that isn't substantial impetus for Payton and co. to get him more involved, then I don't know what is. The former Sooner has seen the field on just 60.5% of the Saints offensive snaps (with 73% of those snaps resulting in pass routes) and he's yet to be targeted more than six times in a game. He currently stands 65th amongst receivers in total snaps (348), 85th in targets (26), and 56th in Yahoo! fantasy points (62.6). Despite two invisible games (AZ & CHI) and erratic usage, Stills remains a high-upside plug and play in the right matchup. Dallas and its 31st ranked passing defense in the Superdome on Sunday Night Football – with a game over/under of 54 – qualifies as the "right matchup". Stills has been nursing a knee for a number of weeks now, but he'll be good to roll.
*Premium Stats provided by ProFootballFocus.com*
Follow Adam on twitter @AdamGaneles for NFL analytics and breakdowns [/am4show]