Fantasy Baseball Final: April 25th, 2016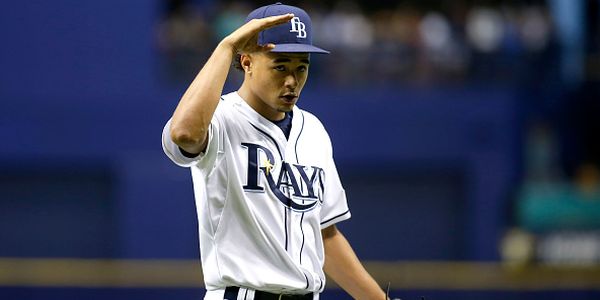 Christopher Morais
Welcome to The Fantasy Fix's nightly fantasy baseball recap, where you'll find updates on bullpen usage, lineup construction, injuries, and transactions. Whether you play season-long or daily fantasy, expect to see the best coverage from every team, every night, all season long.
It was a rather busy Monday night that saw 13 teams in action, including superstar pitcher Noah Syndergaard. The 23-year-old was looking to pick up his third win of the season, while Tampa Bay pitcher Chris Archer was looking for his first win of the season as he took on the Baltimore Orioles. The weather was a non-factor tonight, except for a small delay in Colorado. With that, let's take a look at some players and team that stood out on this night.
IF YOU ONLY READ ONE THING…
It's been a difficult season for Chris Archer so far, but tonight, the older Archer was back! The 27-year-old was locked in from the start and dominated almost every hitter he faced. The righty pitched 6.2 innings of scoreless baseball, giving up five hits while striking out 10. A two-run double by catcher Curt Casali was all the support Archer would need to pick up his first win of the season. Fantasy owners are hoping this game will help turn Archer's season around.
JUST AS WE EXPECTED…
Noah Syndergaard was the top pitcher in MLB DFS, and for good reason. The righty came into tonight sporting a 0.90 ERA and a 0.95 WHIP in 20 innings of work. He wasn't able to pick up the win tonight, but he finished the night with nine strikeouts in 6.2 innings of work. If it wasn't for Antonio Bastardo giving up a single to Joey Votto, Syndergaard could have probably picked up the win. The Mets starter will have to wait till Sunday to try and pick up win number three when New York takes on Madison Bumgarner and the San Francisco Giants.
BUT WE DIDN'T SEE THIS COMING…
Danny Salazar is known for his ability to strikeout batters in bunches, but tonight, the Indians' starter was unable to get the job done. The 26-year-old lasted just 4.2 innings, giving up three runs while striking out just three batters. He also gave up four walks and threw 102 pitches—but only 53 for strikes. With Carlos Carrasco possibly out for an extended period of time, the Indians are hoping this game was just a bump in the road for Salazar. His next start will come Sunday when Cleveland takes on the Phillies in Philadelphia.
THE REST OF THE DETAILS
SAVE CHANCES
David Robertson (8)
Alex Colome (4)
Craig Kimbrel (6)
Jeurys Familia (6)
Andrew Miller (5)
LINEUP MOVES
Michael Brantley took his first at-bat of the season for the Indians. Brantley underwent offseason shoulder surgery and had missed all of the beginning of the season.
 INJURIES
Josh Collmenter—day-to-day—(shoulder)
Yovani Gallardo—day-to-day—(shoulder)
Jay Bruce—Paternity leave
Brandon Phillips—day-to-day—(hand)
Anthony DeSclafani—day-to-day—(oblique)
Michael Lorenzen—day-to-day—(elbow)
Carlos Carrasco—15-Day DL—(leg)
Ian Kinsler—day-to-day—(illness)
Carl Crawford—day-to-day—(back)
Alex Guerrero—day-to-day—(knee)
Yoenis Cespedes—day-to-day—(leg)
Travis d'Arnaud—day-to-day—(shoulder)
Branden Pinder—out for season—(elbow)
Sergio Romo—15-Day DL—(forearm)
Matt Holiday—day-to-day—(leg)
Russell Martin—day-to-day—(neck)
Bronson Arroya—15-Day DL—(shoulder)