2013 Fantasy Baseball, Week 13 Tools of the Trade: Targeting Jose Reyes?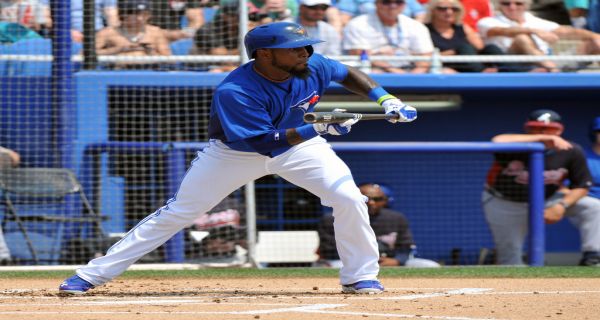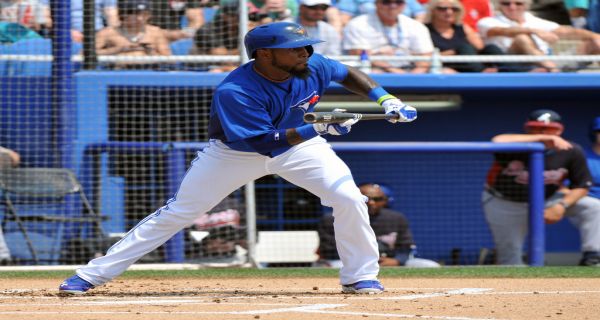 TheFantasyFix.com's "Tools of the Trade" is a unique guide for owners to use while attempting to make an even trade with their league-mates in a standard 12-team mixed, 5×5 head-to-head or rotisserie redraft league.
The values present in this guide are simply the basis for a trade. A full-blown analysis of each team's strengths and weaknesses are essential prior to proposing or accepting a trade offer.
How to use the guide: Ideally, owners will agree to a trade that will aid both sides and stay within $2-3 of each other in a one-for-one and $4-5 in a multi-player deal, according to our chart.
The Week 1 "Tools of the Trade" was free for all readers, but going forward, the "Tools of the Trade" will only be available to Front Office members. Learn the benefits of being a Front Office member here.
Without further ado, here is week 13′s trade value chart:
[am4show have='p4;p7;p3;' guest_error='Front Office' ]
Trading isn't easy. It's fun, but not easy. Remember that you don't have to "win" the trade in order to pull the trigger. If you're improving your team, then you should make the deal.
Each-and-every week fantasy baseball owners send us their trade proposals and/or offers via our "Quick Fix" and Twitter to determine if the offer is fair and whether or not the trade should be proposed or accepted.
This week's theme? Jose Reyes.
Entering the twenty-thirteen season, Jose Reyes appeared to be as good as fantasy gold at the shallow shortstop position with his new team north of the American border. Fantasy analysts initially pegged Reyes to be the second shortstop off the board behind only Troy Tulowitzki and fantasy baseballers agreed — making Reyes the second shortstop and 24th player overall player drafted, while spending an average of $24 on the Dominican in auction drafts this preseason.
However, Reyes landed on the disabled list on April 12th with a severe ankle sprain, just 10 games into the '13 season. At the time of the injury, he was triple slashing .395/.465/.526 with a homer, five runs scored, five runs batted in and five stolen bases. After more than two months of recovery and rehabilitation, Jose Reyes appears primed to be reinstated from the disabled list in time for Thursday's game.
Although the time to buy on Jose Reyes has likely passed, there may be some owners who remain worried about future injuries, or, may have have found a suitable replacement for their injured shortstop and still consider him expendable. I'm buying wherever possible as long as the price is right. So let's see some deals that are currently going down for Reyes:
@TheFantasyFix I was able to claim him from waivers when he was first injured. Gotta love new guys.

— chuck (@cldoobie) June 24, 2013
Well, this is pretty ridiculous. Inexperienced players often make silly mistakes early in the season, but didn't this guy know about DL slots? Maybe this league didn't have any? Not sure, but @cldoobie is made the right move by pouncing on and stashing Reyes. Best deal around: free.
@TheFantasyFix traded kluber and Lind for Reyes a couple days ago

— Kyle lebeau (@klebeau9) June 24, 2013
Based on the chart, Kluber ($6) and Lind ($11) for Jose Reyes ($18) is a square deal. I'm a believer in Adam Lind, and to a lesser extent, Corey Kluber. But, I'd be glad to pick up Reyes in this deal if I needed the shortstop.
@TheFantasyFix he just got moved for Nelson Cruz and Anthony Rizzo in my 12 team rotisserie #hugereturn

— Anto Epifano (@anto_epifano) June 24, 2013
A huge return is right, Anto. Cruz and Rizzo are valued at $30 versus Reyes' $18. Without knowing the rosters or needs of each team here, this appears to be a coup for the team grabbing the duo. However, I can see some overpaying for a guy like Reyes if they have excess at other positions who may just be collecting dust on the bench.
@TheFantasyFix Goldschmidt for Reyes & Adam Jones

— Chris Whittemore (@cwhittemore33) June 24, 2013
My love for Paul Goldschmidt knows no bounds. But neither does my love for Adam Jones. Straight up I'd take Goldy every time. But with Reyes as the kicker, I'd definitely grab the duo. Love seeing these types of trades going down.
Have a question about our Week 13 Tools of the Trade? Leave it in the comments below.
The concept for the this trade value chart has been adapted from Dave Richard's fantasy football work at CBS.
All of our statistics are courtesy of our friends at FanGraphs .
[/am4show]