2014 Fantasy Football: Potential Running Back Sleepers To Target In Your Draft, Revisited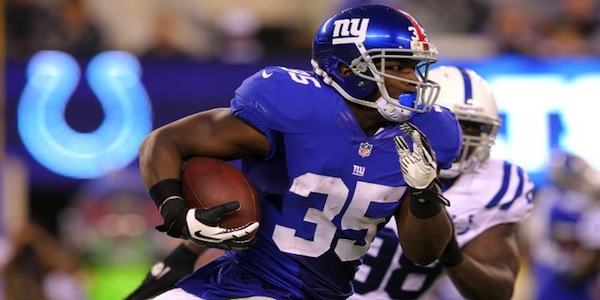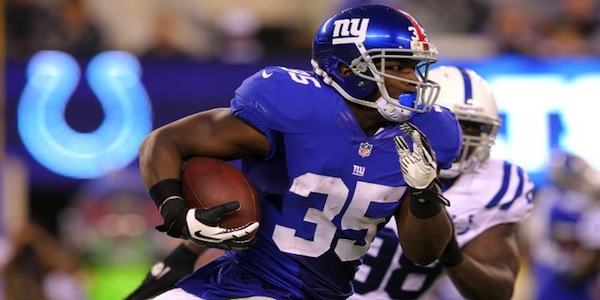 Prior to the 2014 fantasy football season, TheFantasyFix.com released a few articles on potential sleepers to target in your drafts or auctions. Now that the 2014 fantasy football season is officially in the books, I figured it would be a fair exercise to look back at the recommended "sleepers" to see if they did indeed pan out for those who invested in them this season.
You can find an excerpt of our "Potential Running Back Sleepers to Target" article here that was featured in our 2014 Fantasy Football Draft Guide. We'll follow this running back piece with a review of our wide reciever sleepers shortly.
And while many writers and outlets use the term "sleeper" in a variety of ways, for this exercise, I was simply looking to identify ball carriers who looked like a good bet to outperform their average draft position and earn those who drafted said skill players a profit by season's end.
Final rankings taken from the Yahoo! game in a half-point per reception league.
Running Backs:
Andre Ellington | Preseason ADP: 31 | Final Ranking: 80
Well after this article published, reports surfaced regarding Ellington's health heading into the 2015 season. The Cardinals' back appeared hampered by a foot injury, but started the season despite some suggesting he was not at 100%. Ellington played in each of Arizona's first 13 games, but accumulated just 663 yards on 201 carries and found the endzone only three times. Through the air, Ellington hauled in 46 passes on 62 targets for two additional scores. So although Ellington exceeded his touchdown total from previous season, his lack of playing time towards the end of the season due to health and total yardage from scrimmage clearly hurt his value. But the fault isn't all Ellington's; Arizona's offensive line ranked 25th in the league in adjusted line yards and 30th in the league in open field yards, according to Football Outsiders. I still believe in Ellington's skill-set, so I will once again be targeting him in 2015 fantasy football drafts when he may be a nice value on draft day.
Pierre Thomas | Preseason ADP: 90 | Final Ranking: 182
Even upon reflection it's hard to imagine the Saints' having the "down year" that they did. And along with the down year for the team came a down year for our potential sleeper, Pierre Thomas. But the down year for Pierre Thomas didn't have as much to do with the quality of performance when he was on the field, it had more to do with Thomas having a tough time staying healthy, which obviously impacted the volume work he received over the course of the year. Thomas' earned just 90 touches in ten 10 games in '14, down from 224 touches in 16 games in '13. Additionally, he found the end zone just three times this campaign compared to the five scores last season. But when he had the ball in his hands this year, he did a bit more with it. Both Thomas' yards per carry (4.9) and yards per reception (8.4) in 2014 were up from his 2013 (3.7 y/c and 6.7 y/r, respectively) and career (4.6 y/c and 8.0 y/r, respectively) averages.
Carlos Hyde | Preseason ADP: 141 | Final Ranking: 238
A combination of skills and an aging Frank Gore sparked me to peg Carlos Hyde as a back to return value for investors prior to the year. But Frank Gore stayed healthy, limiting the rookie's touches to just 95 for the 49ers. In 14 games, Hyde carried the ball 83 times for 333 yards (4.0 y/c) and four touchdowns. Additionally, Hyde reeled in 12 passes on 16 targets for 68 yards (5.7 y/r). Not an awful rookie year based on the volume of touches Hyde earned, but hopefully you passed on him and selected the likes of Jeremy Hill, Tre Mason or C.J. Anderson — who all had lower average draft positions — among other rookies on draft day who significantly outperformed the former Buckeye.
Andre Williams | Preseason ADP: 166 | Final Ranking: 82
Like Carlos Hyde, Andre Williams found his way into the sleeper column due to the unfortunate career-ending injury to David Wilson and me not fully buying into Rashad Jenning's ability to stay healthy or handle a full season worth of work. Williams ended the season with 216 carries for 720 yards (3.3 y/c) and seven touchdowns and added 18 receptions on 28 targets for 130 yards (7.2 y/r) through the air. Williams' work on the ground may have been a bit disappointing this year, but the Giants' offensive line ranking of 22nd in adjusted line yards and 28th in open field yards per Football Outsiders sure didn't help.
Latavius Murray | Preseason ADP: 238 | Final Ranking: 210
Murray earned a slight profit for those who invested in the Raiders' back late in their 2014 fantasy football drafts. He carried the rock 82 times for 424 yards and two touchdowns while catching 17 passes for 143 yards. Murray broke four runs of 20 yards or more (23, 25, 25, 90), indicating the potential big play ability is there. Like some of the others listed here, the problem was lack of volume. Murray appeared in 11 games, but earned less than 10 snaps in four of those contests. The Raiders' running back will be one of my favorite targets heading into the 2015 season.