2015 Fantasy Baseball, Week 7 Tools of the Trade: Todd Frazier Rising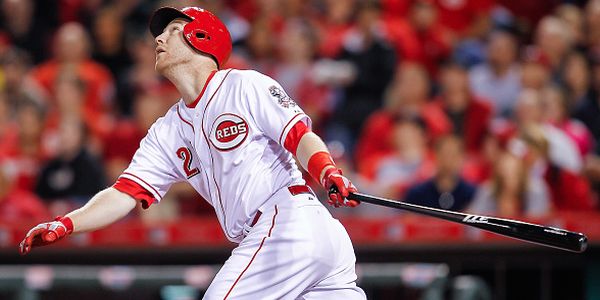 TheFantasyFix.com's "Tools of the Trade" is a unique guide for owners to use while attempting to make an even trade with their league-mates in a standard 12-team mixed, 5×5 head-to-head or rotisserie redraft league.
The values present in this guide are simply the basis for a trade. A full-blown analysis of each team's strengths and weaknesses are essential prior to proposing or accepting a trade offer.
How to use the guide: Ideally, owners will agree to a trade that will aid both sides and stay within $2-3 of each other in a one-for-one and $4-5 in a multi-player deal, according to our chart. Players not noted should be considered $1 players.
You can also download the chart, here.
Trading isn't easy. It's fun, but not easy. Remember that you don't have to "win" the trade in order to pull the trigger. If you're improving your team, then you should make the deal.
Todd Frazier hasn't stopped hitting home runs yet. And I'm not sure he's going to. Heading into the season I'm guilty of citing a career-best home run per fly ball percentage in '14 as the primary reason for his career best 29 homers. That may have had a lot to do with it. But just over six weeks into the '15 campaign, Frazier's HR/FB% sits at 22% (career 15.3%) resulting in 12 long balls. He boasts the sixth-best isolated power in he majors at .299, 26th best OPS at .898 and ranks 22nd among all players with a 39.2% hard hit ball percentage (Hard%). Additionally, he's still stealing bases — Frazier is 6-of-7 in stolen bases attempts so far this year — he's talking more walks (10.6% BB% vs. career 8.1%) and is striking out less (16.5% K% versus career 20.9%).
Steamer and ZiPS think Frazier has exhausted about a third of his homers for the year. ZiPS is a bit more bullish on Frazier going forward, projecting 22 more homers to pair with 11 stolen bases and a .257 average. Steamer believes he has about 18 home runs and nine stolen bases and a .251 average left in the tank. The trade chart model suggests he's worth $30 on the market, making him more valuable than guys like Michael Brantley, Troy Tulowitzki and Matt Harvey. I'd definitely be willing to deal Frazier for a Michael Brantley if that meet's your team's needs and I'd even think about Harvey, Tulowitzki and even an outfielder like Starling Marte.
Marcus Semien and Kendrys Morales have also been fantastic to start the season. But I think the trade chart model values them a bit too high. I have a lot of love for Marcus Semien — I drafted him in just about every league that I could this season — but his $22 is just a $1 difference from Blue Jays outfielder Jose Bautista ($21). If you could get Bautista for Semien I'd do that in a heartbeat, but I'm not sure you'd be able to. Morales is up to $15 per the chart's calculations, but I'd also be looking to capitalize on his early season success as well. Chances are, you picked him up super late in your redraft or took him as a flier late in your draft or auction, meaning he's your second or third first baseman making him expendable. Players within striking distance on the chart that I'd take straight up for Morales are Charlie Blackmon, Carlos Gonzalez, Jason Heyward and Buster Posey among most others, but not sure others would be willing.
Any Todd Frazier, Marcus Semien or Kendrys Morales trades going down in your leagues? If so, let us know in the comments section below.
Have a question about our Week 6 Tools of the Trade? Leave it in the comments below.
The concept for the this trade value chart has been adapted from Dave Richard's fantasy football work at CBS.
All of our statistics are courtesy of our friends at FanGraphs .