Daily Fantasy Baseball Strategy: May 17, 2016 – DraftKings Analysis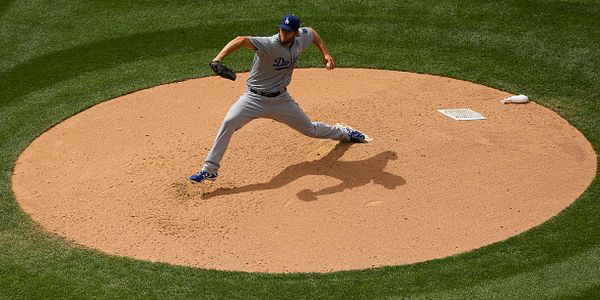 Below we've got a discussion of the starting pitching situation as well as the best teams to use for stacks for Friday night's ten-game slate. We've also added a few quick tutorials for you to check out from our partners at RotoQL to help guide your research for today's games. To learn more about RotoQL or to take a look at the packages they have to offer, please follow this link – it will truly help you become a better daily fantasy baseball player.
The weather outlook isn't as bad today as it was yesterday, but be sure to check your sources for weather updates prior to lineup locks to make sure all of your players will get some play. Many times you can follow each team's Twitter feed, but I think Kevin Roth really does a fine job and think you could give him a follow if you don't already.
PITCHING PERSPECTIVE
[cointent_lockedcontent article_labels="baseball"]
Contrary to last night's pitching debacle, Tuesday's 14-game slate features a handful of aces to choose from with a six-pack of arms over the $10,000 plateau. Clayton Kershaw is the slate's biggest favorite at -315 with a game total of just 6.5. The Dodgers' opponent, the Angels, have an implied run total of just 2.3, the lowest among all teams on the slate. You're going to pay for Kershaw at 13,700, but there may be enough value in the middle tier to use him in cash games and pay up to be contrarian with him in tournaments.
The Padres aren't a very good baseball team, but they are indeed better against left-handed pitching. Tonight they'll see Madison Bumgarner at home with a game total of 7 and an implied team total of 3. Buuut, the Padres still strike out the third most in baseball against southpaws (23.7% K% vs. LHP) and own just a .298 wOBA and a 90 wRC+ against lefties. If you don't want to pay up for Kershaw, MadBum makes a fine pivot with a savings of more than $1,000.
Max Scherzer and Noah Syndergaard go head-to-head tonight in the slate's best duel. Stacking these pitchers in a tournament could be a viable play,. If I had to pick between the two I'd lean towards Syndergaard. The Nationals strike out a bit more against right-handed pitchers than the Mets do and some recency bias may kick in for players hooping to get a repeat performance from last week's 20 strikeout effort.
For your SP2 in both cash and tournament games, I really like Jaime Garcia, Kyle Hendricks, Wei-Yen Chen and Zack Greinke in that order. The Phillies struggle against all pitching — especially lefties — so Chen makes for a great SP2 given the matchup, park and low game total (7). I wrote up Hendricks in our FanDuel value plays and all of the same logic applies here. Garcia is a huge favorite with a low expected game total and Greinke could be a lower owned option at home against the Yankees.
STACK OPTIONS
We did well with Detroit and Tampa Bay yesterday. We can go back to the Tigers' well today with a sweet matchup against Phil Hughes. Kinsler, Cabrera, JD Martinez, Castellanos and Saltalamacchia seems to be the way to go. Their opponent, the Twins, also makes for a fine stackable option against Mike Pelfrey who also isn't very good at throwing baseballs. Lots of cheaper options with Danny Santana, MIguel Sano, Byung Ho Park, Brian Dozier and Joe Mauer that could allow you to squeeze in two of the pitchers noted above.
The Mariners lefties against Ubaldo Jimenez makes for one of my favorite options on the night. A high game total, implied run total and platoon advantage for the M's give us reason to believe this could be a hit, but you'll struggle to get this to work with an ace due to their high prices.
Tournament Only – Padres. Very right handed at home in a division game. Wil Myers, Matt Kemp, Derek Norris and Melvin Upton, Jr. all graded out pretty well as values per RotoQL. Adam Rosales is only $2,000 and makes for a nice punt tournament play with dong potential if you're living on the edge.
PLAYER RANKINGS
DRAFTKINGS
CATCHER
Buster Posey – $4,100
Matt Wieters – $3,200
Salvador Perez – $2,400

Derek Norris – $2.700

Brian McCann – $3,600
Yasmani Grandal – $3,300
FIRST BASE
SECOND BASE
THIRD BASE
SHORTSTOP
Xander Bogaerts – $4,200
Carlos Correa – $4,500
Addison Russell – $4,200
Corey Seager – $4,500

Danny Santana – $2,600

Jose Iglesias/Freddy Galvis – $2,700
OUTFIELD
George Springer – $4,800
Adam Jones – $4,400
Gregory Polanco – $4,300
J.D. Martinez – $4,300
Jason Heyward – $4,300
Christian Yelich – $3,900
Khris Davis – $3,000

Danny Santana – $2,600

Corey Dickerson – $3,100
Joc Pederson – $3,800
STARTING PITCHER
Clayton Kershaw – $13,700

Kyle Hendricks – $8,400

Jaime Garcia – $9,200

Wei-Yen Chen – $8,500

Zack Greinke – $8,300

Noah Syndergaard – $11,400

Max Scherzer – $12,700
[/cointent_lockedcontent]