Fantasy Baseball, Week 7 PCL Updates: Michael Wacha, Nick Franklin, Michael Choice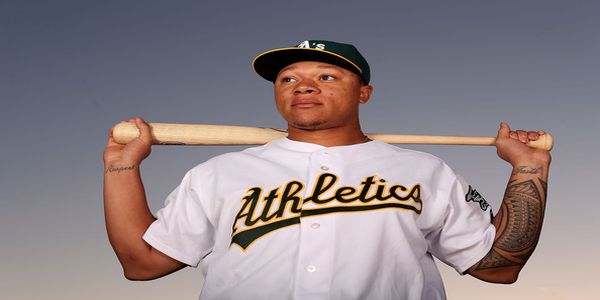 Michael Wacha (P – Memphis Redbirds)
The Cardinals have one of the greatest problems in baseball to have… too much good, young pitching. Among them are Miller, Rosenthal, Martinez, Jenkins and Wacha. Michael Wacha was the Cardinals first overall pick in the 2012 MLB Draft (19th overall) and has been pushed aggressively through their system since. Used mostly in relief in 2012, Wacha compiled an amazing 40:4 K:BB ratio in just 21 innings.
Wacha entered 2013 in the Redbirds rotation. After a shaky four walk, four inning debut, he settled down, putting his BB/9 to a respectable 2.88. Logging 40.2 innings to this point in the season, he has given up nine earned runs, four home runs, while striking out 24 (15 K%). He has also been impressive in not allowing more than two earned runs in any of his seven starts.
As far as Wacha's 2013 fantasy implications go, look to Shelby Miller's 2012 role with the Cardinals. That means a possible bullpen role in September, with a spot start or two. Then definitely remember his name as a 2014 sleeper.
Nick Franklin (2B/SS- Tacoma Rainiers)
For fantasy purposes Franklin is currently listed as a shortstop (ESPN leagues) but many believe his long term position will be second base. Either way, the Mariner's don't have much hitting at either position to block him (Dustin Ackley is hitting .231/.268/.281 and Brendan Ryan is hitting .125/.202/.125). An adequate bat is exactly what the Mariners and fantasy owners are hoping Franklin can provide. Before Sunday, Franklin was in a slump, only hitting .243, slugging .364, with only one RBI in his last 10 games. However, even in his slump he maintained a .366 OBP which is right in line with his career minors OBP of .359.
Baseball America (Mariner's fifth ranked prospect) states Franklin projects to hit 15 home runs and plenty of doubles in the majors. Thus far into 2013, Franklin has four home run (including one on Sunday), eight doubles and 16 RBI. Previous minor league seasons foreshadow Baseball America's prediction quite well. In 2012, Franklin hit 11 home runs with 32 doubles while in 2010 he hit 23 home runs with 22 doubles. Omitting 2011 seems fair due to the fact that Franklin only played 88 games due to a concussion and mononucleosis.
As a team, the Mariners are batting .235 (25th in MLB), have 38 HRs (17th) and scored 129 (27th) runs. As soon as the Mariners are ready to move the Dustin Ackley experience to the OF (or bench), Franklin should get the call and is worth a claim in any fantasy format.
Michael Choice (OF- Sacramento River Cats)
359 at bats is what it took Choice to compile 10 HRs, 58 RBI and a triple slash of .287/.356/.423 in 2012 before having his season cut short with a broken left hand. Choice has began 2013 with no loss in power by already hitting 8 HRs (7 vs righties, 1 vs lefties) and slugging .507. He also has an OBP of .385, including 20 walks.
Choice's knock is that he will strike out his fair share and therefore never hit for a high average. In 2010 (low A) he hit .284 with 43 Ks (35.5%), in 2011 (high A) he hit .285 with 134 Ks (24.7%). And as stated earlier, in 2013 he's hitting .287 with a K% of 19.7. He also will not contribute much in stolen bases. As Choice has never stolen more than nine in a season and has zero so far in 2013.
If Choice is to be fantasy relevant before September this season, the A's are going to have to have another injury or two. With current injuries to Coco Crisp, Chris Young, Josh Reddick and Yoenis Cespedes not being the perfect picture of health, that is within the realm of possibility.