In Search Of Steals: Adam Eaton Is On The Mend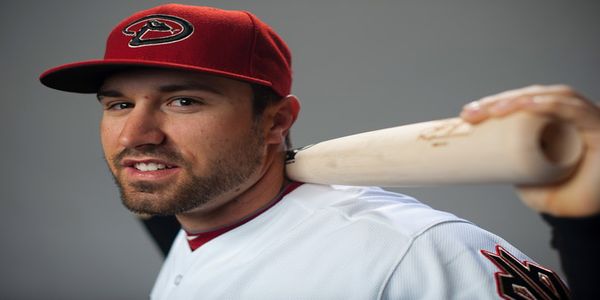 At this point, it's safe to say we can do a decent job of evaluating our team's strengths and weaknesses. The general rule-of-thumb encourages owners not to panic too early with regards to our stars, but now could be a good opportunity to try and acquire some steals as a throw-in via trade (to an owner that IS panicking) or simply from the waiver wire in deeper leagues.
Here is a trade target and a few speedsters owned in 15% or less fantasy leagues.
All ownership data based on Yahoo! leagues.
Trade Candidate:
Adam Eaton | Diamondbacks | 37% – Eaton seemed to appear on all of the "sleeper" lists heading into the 2013 fantasy baseball season. And the hype machine inflated Eaton's mixed-league average draft position (235) and auction values ($3+) slightly, but owners desperate for a roster spot mass dropped the young center fielder when he suffered an elbow strain during spring training.
But It appears as if Eaton's recovery process is in its final stages. He began throwing this past week and has been hitting since April 4th. Eaton also has four plate appearances in extended spring training games. Skipper Kirk Gibson indicated that when Eaton is within a few weeks of returning, he will head to Triple-A Reno on a rehab assignment and serve as the designated hitter for the Aces. If all goes well and there are no setbacks, the Diamondbacks are targeting a return date sometime between May 9th-May 15th for the speedster.
At this point, if you're not in one of the 63% of the leagues Eaton is sitting on the waiver wire, you'd be smart to put some feelers out there to see what it would cost to acquire him before he returns.
Here's a quick snippet on Eaton from our draft kit:
The Diamondbacks' outfield seems to be a bit overcrowded, but it will be hard to keep a guy on the bench who triple slashed .381/.456/.539 in 119 games at Triple-A last season. In addition to the beefy slash line, Eaton managed to cross the plate 119 times and added 38 swipes, good enough for a wRC+ of 163. If Arizona ships out Jason Kubel or Justin Upton as rumors suggest, Eaton would appear to be the direct beneficiary of playing time.
Despite the fact that Justin Upton was dealt to Atlanta and Jason Kubel is on the disabled list, there still seems to be a logjam in Arizona's outfield. However, Gibson could get creative and shift the "Swiss Army Knife," Martin Prado, to the infield and send Cliff Pennington or Didi Gregorious to the bench (or Triple-A) to create those at-bats for the exciting Eaton. Even if Eaton is forced to share time in the Arizona outfield, he could put up close to 40 stolen bases from now until September.
If you'd like to see which player we feel would be fair to offer up for Adam Eaton, check out our "Tools of the Trade" column in our Front Office.
On The Wire:
Rajai Davis | Blue Jays | 10% – Speaking of logjams, Rajai Davis has appeared in 13 games — accumulating just 41 plate appearances — for the Blue Jays. But in those games, Davis has swiped five bags and scored five runs to go along with a .275 average. Davis is better add in leagues that allow daily roster adjustments, giving you the option to start or bench the speedster when the Blue Jays do.
Chris Young | Athletics | 15% – Young is a kind contributor in the counting categories, but is a major liability in the batting average department. He's swiped four bags in 16 games, but is triple slashing .159/.260/.317. Ugh, my eyes just threw up typing that slash line. If you need steals, then you need steals.
Nate McClouth | Orioles | 5% – The veteran outfielder will steal you some bases (4) and score you some runs (11) without destroying your batting average (.269).
Drew Stubbs | Indians | 13% – You never know what this guy is going to do. He definitely has 20/20 or better upside, but can he put it together? I'm not so sure. At this point he has three stolen bases and fair counting stats for those in need of stolen bases in deeper leagues. Roll the dice if you have to.