2014 Fantasy Baseball Daily Fix: April 21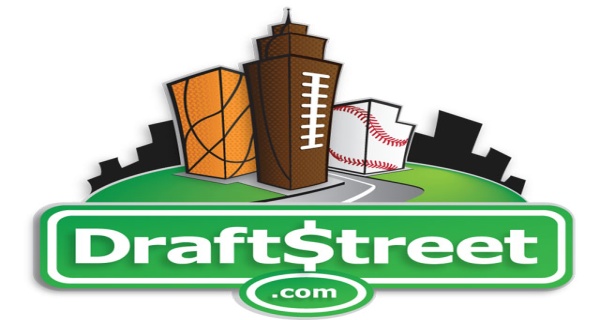 Today should be a good day for some DFS action at DraftStreet. There are several top pitchers going, so whether you pick them or not we can at least sit back and enjoy them working tonight. For today's Daily Fix I'll give you some good value plays you can put in your lineups at DraftStreet. New depositors, don't forget to use this link and get a 100 percent deposit bonus up to $200 deposited when you sign up at DraftStreet.
Starters: Felix Hernandez – Felix costs over $24,000, but he should be worth it. The Astros rank dead last in wOBA against righties and have a 27 percent strikeout rate against them. The King has pitched at least seven innings in each start, striking out at least eight and walking only two this season.
Wily Peralta – Peralta costs about $14,000 and has a very comfy matchup, too. San Diego ranks 27th in both home runs and wOBA against righties, and last in walk rate. Peralta has improved his K and BB rates so far this season, and his ground ball rate is over 61 percent.
Travis Wood – Wood has a nice matchup against Arizona, which has the third worst wOBA against lefties and is one of only three teams to have a slugging percentage lower than .300 against southpaws.
Catchers: Jonathan Lucroy – He has a tough matchup, but his $5,900 price was too good to pass up. Lucroy doesn't strikeout very often and has produced positive points in eight of his last 10.
Welington Castillo – Castillo has a great matchup against Bronson Arroyo. Castillo strikes out a bit too much, but his matchup is one of the best today.
First base: Matt Adams – He costs just $5,700 and is batting .396 against righties with all his extra-base hits.
Anthony Rizzo – $7,100 – Rizzo has five walks and just three strikeouts against righties this year and has produced positive points in each of his last 10 games.
Second base: Neil Walker – He costs just $6,700, and he's on a home-run hitting tear. He has a lot better extra-base ability against righties like opposing starter Mike Leake.
Jason Kipnis costs just $6,600, but Jeremy Guthrie is one of the worst starters going today and Kipnis has six walks and six strikeouts in his last 10 games.
Third base: Matt Carpenter, $6,700, is hitting .302 against righties with 11 walks and eight strikeouts. Mets starter Jenrry Mejia is walking 6.2 per nine.
Nolan Arenado has a hit in 11 straight and is batting .305 against righties. He costs just just over $6,200 and has a good matchup against Ryan Vogelsong.
Shortstop: Elvis Andrus costs just over $6,500, but he already has eight steals – seven against righties like today's starter – and has five walks compared to just seven strikeouts against righties.
Outfield: Andrew McCutchen is contributing even though he only has one home run. He has 15 walks and 15 strikeouts, hitting doubles and going 3-for-3 on the bases.
Matt Holliday ($6,900) had a day off Sunday, so he should be ready to go today with a good matchup. His walk and strikeout rates against righties are fine, so the hits should come anytime.
Justin Upton is on one of his early season hot streaks, and I had some cash left over after filling out my roster so I could afford him at $9,100. He faces Tom Koehler, who has horrible walk and strikeout rates.
Hunter Pence is off to a slow start, but his walk and strikeout rates are better than his career marks and his BABIP is 100 points lower than his career .318 mark. He normally feasts on lefties like Jorge De La Rosa, and with the game being at Coors Field he makes for a good start at $6,100.