2014 Fantasy Baseball: Neil Walker, Second-Base Sleeper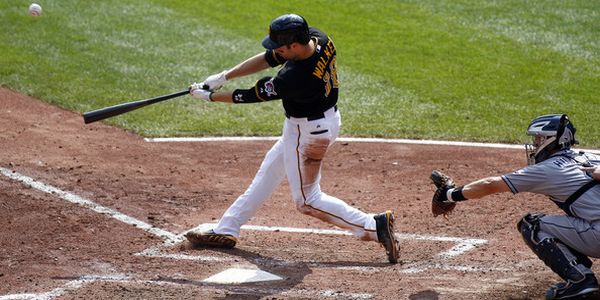 Second base in 2014 is a really top-heavy position with Robinson Cano, Jason Kipnis and Dustin Pedroia leading the pack. After the top four or five names there's not much that separates the next handful of second basemen. Instead of spending a middle-round pick on a second basemen you should wait until what will probably be after the 200th pick and take  Neil Walker, whose steady performance and untapped potential will make him a huge bargain this season.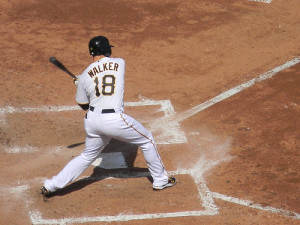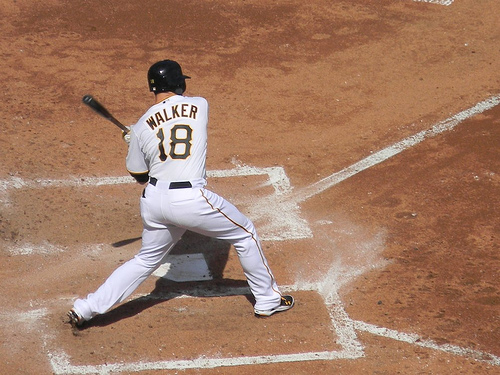 Through early NFBC ADP data Walker is the 16th second baseman off the board, going at 214 overall. He's ranked 20th and 241st, respectively, by ESPN's Tristan Cockcroft, and CBS's Scott White, Nando Di Fino and Al Melchior's ranks of Walker aggregate to a mean of 221. In other words, this guy's cheap and won't cost much.
If you don't spend an early pick on one of the top second basemen, I'd recommend waiting to pick Walker until pretty much everyone else has already filled their 2B spot. Check out the chart below that shows Walker's numbers from the past two seasons compared to a few of the players being drafted/ranked above him. Walker ranks second in ISO (more on that stat later) and third in OBP, and his counting stats are just fine considering his plate appearances are lower than most of his fellow position mates.
You shouldn't draft Walker ahead of Hill or maybe Phillips, especially considering the price you'd have to pay; this is just to show you the gap between them isn't as big as what the rankings might suggest. You can fill another need in the middle rounds of the draft, and then not miss out on much if any production by taking Walker later on.
Walker has put together four straight seasons of very solid ball. His worst average in his first four years is .251 (more on that in a bit) and his worst OPS is .742, a number that would've been good for 14th among second basemen last year. In the past two years Walker ranks 10th among second basemen in homers, 11th in RBI and 14th in runs. His .334 wOBA ranks ninth.
Solid, but unspectacular, yes. However, Walker will be 28 for a good majority of the 2014 season, so he's just entering his prime and his numbers back that up. Walker's ISO of .167 was a career high last year, up from .134 and .146 in 2011 and '12. His walk rate has gone up each year since 2010, and his strikeout rate last year was the best of his career.
Walker's average fell to .251 last season, but it'll surely rebound this year. His 2013 BABIP was .274, a good 38 points below his career mark. Walker hit 23 percent of balls in play as line drives, and his ground ball and fly ball rates were both within two percentage points of his career marks. Below is Walker's BABIP by batted-ball type. Both his groundball and flyball BABIPs were down at career-low levels despite no obvious change in his batted-ball profile. So those two should come back up a bit and put Walker back up into the .270s in average.
Walker's only played in an average of 131 games the past two seasons, but his injuries – hand, back, ribs – aren't related, so as long as he can avoid freak accidents this year he should see 150 games and at least 20 home runs. Walker's slugging and OPS with men on and with runners in scoring position in 2013 were well below his career marks in those situations, and we know those numbers eventually end up near the mean when all is said and done. With those numbers bouncing back this season his RBI total should go back up again, too, helping lead him to a career year.