2014 Fantasy Football: Week 3 QB and D/ST Streaming Options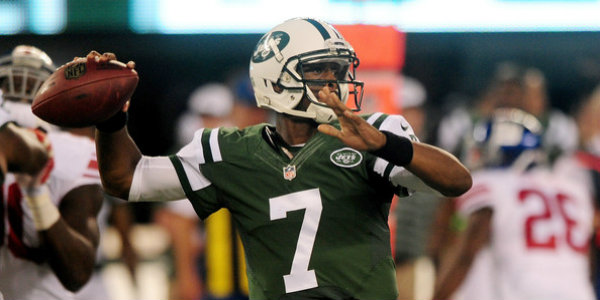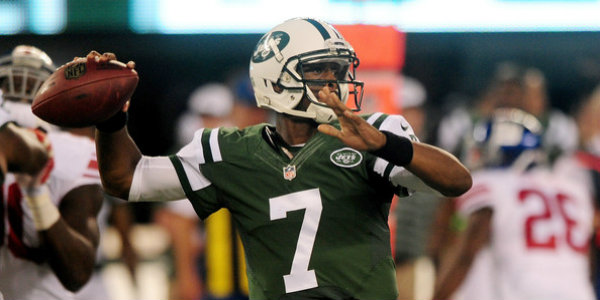 Defense/Special Teams streaming has been a popular option for a while now for fantasy owners. But quarterback streaming has begun being put into use just recently, it seems. As the demand grows we must meet it with a supply of fantasy articles. Each week I'll highlight several quarterbacks and defenses fantasy owners can pick up for that week to stream in their starting lineups. As the season progresses, more options will appear as teams and players are dropped and we discover who's real and who's not. If you have any questions about these picks or fantasy football in general, hit me up on Twitter @44AMiller.
Quarterbacks
Joe Flacco (ESPN 29 percent owned, Yahoo! 40 percent. Cleveland) – Flacco bounced back from a bad Week 1 to complete 21-of-29 passes for two touchdowns last week. While Flacco isn't someone you'd want to roster throughout the year, this week is a perfect example of when you'd want to stream him. Cleveland has allowed three passing touchdowns and 602 yards while allowing a 67.5 completion percentage. That makes Cleveland the 13th-friendliest defense to opposing quarterbacks so far this season. With the re-emergence of Steve Smith, Flacco has three legitimate receiving options as well as red zone maven Owen Daniels. The Browns have been surprisingly feisty in their games so Flacco should see a good amount of attempts in this game.
Geno Smith (7%, 11%. Chicago) – Smith has been good-not-great this year so far, but he has impressed nonetheless. He scored twice – once on the ground – last week and rushed for 26 yards, following up his 38 rushing yards in Week 1. The Bears defense can be taken advantage of a bit, and Smith's legs will help make up for what his arm lacks. You have to think the Bears will lead for a majority of the game, so Smith should also see plenty of attempts this week. He had a nice touchdown pass called back last week due to a mystery timeout call, so his line against Green Bay should've/could've been even better.
Ryan Tannehill (17%, 41%. Kansas City) – Neither of Tannehill's outings this year have been even average, and I wasn't (and am still not) on the hype train this summer. So this is my last time going with Tannehill until he proves me wrong. But he faces a Kansas City defense that's allowed the third most points to quarterbacks this year including five touchdowns and zero interceptions. Kansas City has been thoroughly uninspiring all around this year, and it has the third worst pass coverage grade from Pro Football Focus.
Defense
Indianapolis Colts (14%, 38%. Jacksonville) – The Jaguars are the friendliest offense for defenses to face; they're giving up 16 points to opponents each week – 2.5 more than the second worst offense. Indy lacks even a decent pass rush, but Jacksonville allowed 10 sacks last week and three the week before.
Baltimore Ravens (27%, 44%. Cleveland) – Does Brian Hoyer scare you? Does any player on offense for the Browns scare you? Cleveland has been the fourth-stingiest offense in terms of giving up fantasy points to defenses through two games. However, that seems like it's more a result of the two underwhelming and underperforming defenses it's faced rather than an efficient offense. Baltimore got 12 points against a better offense last week (Pittsburgh) than what it'll face this week, registering two sacks, an interception and a fumble. Baltimore isn't a big-play defense – at least not yet – but it'll contribute across the board for you.
Houston (68%, New York Giants) – Houston's owned in almost all Yahoo! leagues, but it's still unowned in too many ESPN leagues. Houston ranks second in ESPN standard scoring, and this week it gets the second easiest offense to score fantasy points against this season. The Giants offense is a mess, and while it does have some playmakers they have underperformed mightily. This probably shouldn't be a one-week play either; Houston plays only a handful of offenses you'd want to bench a defense against.