2015 Fantasy Baseball: 30 Prospects in 30 Days — Corey Seager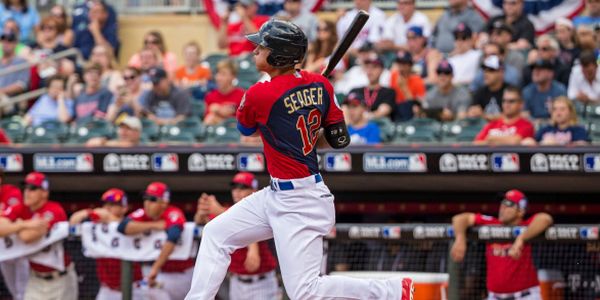 Profile
Corey Seager is a 20-year-old shortstop in the Los Angeles Dodgers' system. The Dodgers drafted him 18th overall in 2012 out of high school, and the younger brother of Kyle Seager has hit the ball very well at four stops stretched out across three seasons. Seager has arguably the best power of any shortstop prospect, and his overall offensive game is also near or at the top of the shortstop position in the minor leagues.
There's definitely a chance that Seager moves to third base in the near future as he's quite large (6'4″, 215 pounds). But he'll be able to hit above league-average regardless of where he plays, and the Dodgers don't have anyone blocking him in the minors at either position.
Pundits
ESPN's Keith Law ranked Seager fifth among all minor league prospects this offseason while raving about his bat. Law believes Seager will be a third baseman once he reaches the Majors.
Seager still has MVP-type upside at third base, where I expect him to be an above-average or better defender, just as his brother Kyle has become, but with a much stronger hit tool. … Kyle Seager has turned into one of the top 20 players in the majors, but even as good as he is, brother Corey has the potential to be much better.
MLB.com ranks Seager seventh overall and also says the younger Seager is similar to his brother but with more upside at the plate.
Seager never tasted adversity on the diamond until he batted .160 in high Class A during the final month of the 2013 season and followed up by hitting .181 in the Arizona Fall League. He made adjustments and rebounded in a huge way in 2014, batting .349/.402/.602 to lead the Minors in hitting and doubles (50), winning MVP honors in the high Class A California League and sharing the Dodgers' minor league player of the year award with Joc Pederson.
MLB.com gives Seager 60 grades for his hit and power tools, both of which are especially impressive for a "shortstop."
Production
| | | | | | | |
| --- | --- | --- | --- | --- | --- | --- |
| Level | PA | HR | ISO | K% | BB% | OPS |
| Rookie | 202 | 8 | 0.211 | 16 | 10 | 0.903 |
| A, A+ | 426 | 16 | 0.204 | 21 | 11 | 0.824 |
| A+, AA | 526 | 20 | 0.253 | 22 | 8 | 1.000 |
Seager has really performed well in the minors, living up to his lofty draft spot. As mentioned in the MLB.com snippet above, he did only hit .160 in 2013 in his first taste of High-A ball. But in 2014 at the same stop he hit 18 home runs in only 80 games with a .349/.408/.630 slash line. His 2014 stat line (third row with stats above) is propped up by those High-A numbers. But while he did hit only two home runs in Double-A in 38 games last year, he triple slashed .345/.381/.534, which is just fine.
Seager, a lefty, actually has hit lefties better in the minors. In 281 plate appearances against lefties and 873 against righties, Seager has a .297 Isolated Power mark against lefties and a .207 mark against righties. He has a .982 OPS against lefties and a .899 OPS against righties. That may not be sustainable over the long term and against better pitchers, but it shows us that he hasn't been susceptible to any platoon effects that a lot of young hitters struggle with.
Projection
ZiPS projects Seager to be a little bit below league average if he were to play full-time in Los Angeles this year, but it does project him to be able to hit 16 home runs with 26 doubles 519 plate appearances. The two players in front of Seager in LA right now – Jimmy Rollins and Juan Uribe – project for .304 and .300 wOBAs, respectively, while Seager projects for a .307 wOBA with better Isolated Power projections than either veteran.
Prediction
It's extremely unlikely that Seager makes an appearance in LA this year unless it's at the very end of the season. Seager should start the year at Double-A and spend most if not all the season there. I see very little reason to go to Triple-A as the competition at Double-A should be just as good, and if he does well enough there, he won't have anything to prove in Triple-A. However, both Rollins and Uribe are free agents after this year, and if Seager does well enough this season, he should have every right to be considered for a starting spot on Opening Day in 2016.