Fantasy Baseball Daily Fix: April 10, 2013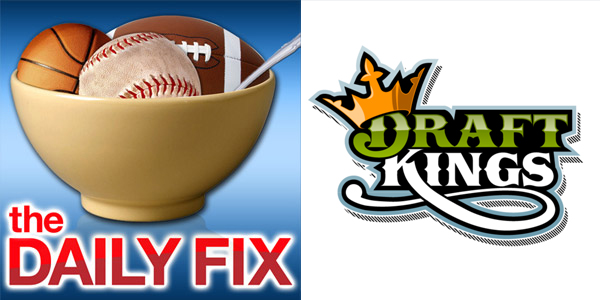 The First Pitch
Tuesday was not a nice day/night for most pitchers. Only Lance Lynn, Cliff Lee, Anibal Sanchez and rookie Nick Tepesch had games you should be impressed by. Lynn struck out 10 Cincinnati hitters in six one-run innings. It was a very impressive start. Lee came one out away from a compete game, but Charlie Manuel took him out in a five-run game for some reason. It was classic Lee: six strikeouts and no walks. Sanchez struck out eight in seven innings and had a 13.1 swinging strike rate (that's really good). Tepesch, in his major league debut, pitched 7.1 strong innings, holding Tampa Bay to one run. Tepesch had a 9.6 swinging strike rate last night, which is right at league average on the year and can be seen as a positive for the rookie. His next scheduled start is Sunday in Seattle so he'd make for a good plug-n-play for you streamers.
Rounding the Bases
A pitchers' bad day makes for a good day for hitters. Robinson Cano went 4-for-6 with another homer and now has a 1.028 OPS after being at .311 on Saturday. In other words: Don't over-react to slow starts. That's all they are. You wouldn't be freaking out about Cano hitting poorly from June 22-26, so don't listen to any "experts" who say you should be worried about a stud who starts slowly. Lyle Overbay, Ichiro and Brennan Boesch also hit home runs, but you shouldn't be concerning yourself with them in any but the deepest leagues.
Chase Utley stole two bases and looks to be fully healthy. Alex Rios, Will Venable and J.D. Martinez all hit a homer and stole a base. Venable is barely owned in any fantasy leagues, but he's averaged nine homers and 25 steals the past two years. He could be a sneaky pick-up for you, while Martinez will provide more power and fewer steals if you're very desperate.
Shutting the Door
Cardinals General Manager John Mozeliak announced Tuesday that Jason Motte will be out until at least early May to rest a low-grade tear of a ligament in his elbow. If he isn't better then he'll likely undergo Tommy John surgery. Despite Monday's rough outing, Mitchell Boggs should be owned in all leagues. Trevor Rosenthal should also be owned in almost all leagues, especially those that count holds.
Greg Holland picked up his second save Tuesday night after losing out on consecutive save opportunities. Holland hasn't performed well yet this season, including Tuesday when he walked two and allowed one hit. However, it was raining quite hard in the ninth and he did strike out Joe Mauer on an impressive pitch to end the game. Holland should be OK going forward, but Kelvin Herrera makes for a good speculative play in most leagues.
In Chicago, John Axford gave up three runs after being demoted from the closer's role. He only threw four strikes out of 16 pitches. Kyuji Fujikawa picked up his second save, striking out two Brewers. He should be owned in all leagues.
Today I'm playing the $1 Double Up contest. It's a simple game to continue getting your feet wet in daily fantasy baseball. Here's my team:
SP: Kyle Lohse ($2,000) – You pretty much have to play Lohse at this price especially against a Cubs team 29th in average.
Mike Minor ($8,700) – With Lohse at such a low price, I was able to pick Minor due to both his opponent (Miami) and his skills.
C: Salvador Perez ($3,800) – Perez has been hitting the ball well, and opposing starter Liam Hendricks isn't that scary.
1B: Adrian Gonzalez ($4,300) – Gonzalez is hitting the ball really well, and has a good matchup against lefty Eric Stults.
2B: Robinson Cano ($5,000) – Cano's crushing the ball lately and will have a good matchup against whomever Cleveland puts out there.
3B: Kevin Youkilis ($4,000) – Youuuuuuuuuuk. See: Cano, Robinson.
SS: Alcides Escobar ($4,200) – Escobar is hitting for extra bases and stealing bases, too. He was the last shortstop option I felt comfortable with.
OF: Mike Trout ($5,900) – I was able to spend heavily on outfield, and Trout has to have a monster game sometime soon.
Justin Upton ($4,800) – Upton's hitting the ball better than ever and has a nice matchup against Alex Sanabia.
Ryan Braun ($5,800) – Braun missed a couple games last week, but is 5-for-8 on Monday and Tuesday combined.