Two-start pitchers & SP streamers: Week 19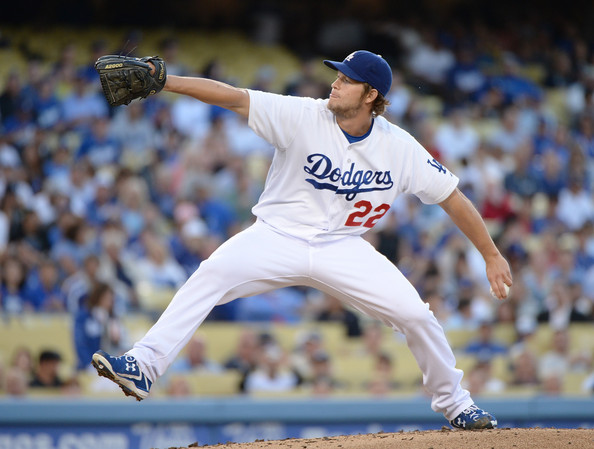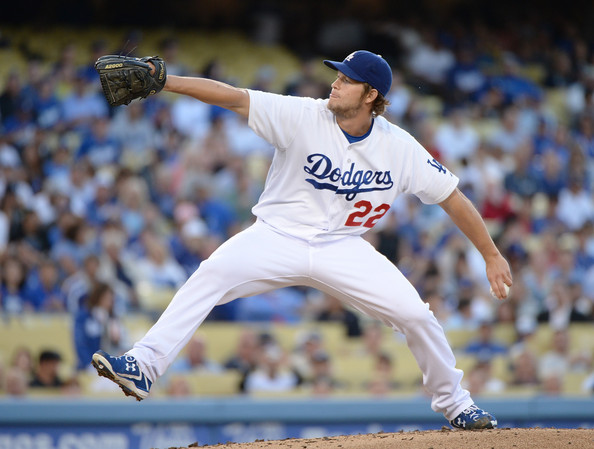 A top-heavy set of two-start pitchers for this week makes up for the small number of two-starters, but there aren't very many deep- and AL-/NL-only plays.
Clayton Kershaw – Tue at STL, Sun vs. TB
Mike Minor – Mon at WSH, Sun vs. MIA
Adam Wainwright – Mon vs. LAD, Sat vs. CHC
Chris Sale – Tue vs. NYY, Sun vs. MIN
Zack Greinke – Mon at STL, Sat vs. TB
Anibal Sanchez – Mon at CLE, Sat at NYY
Hisashi Iwakuma – Mon vs. TOR, Sun vs. MIL
Stephen Strasburg – Mon vs. ATL, Sun vs. PHI
James Shields – Tue vs. MIN, Sun vs. BOS
Justin Verlander – Tue at CLE, Sun at NYY
John Lackey – Mon at HOU, Sun at KC
Matt Cain – Tue vs. MIL, Sun vs. BAL – Start without fear: 2.28 ERA in nine of last 10 starts (not including July 5th start).
Corey Kluber – Mon vs. DET, Sun vs. LAA – Last 5: 33.2 innings, 34 K, 9 BB, 2.41 ERA, 1.05 WHIP
Jeremy Hellickson – Tue at ARI, Sun at LAD
Edwin Jackson – Tue at PHI, Sun at STL
R.A. Dickey – Mon at SEA, Sun vs. OAK
Joe Kelly – Tue vs. LAD, Sun vs. CHC – Since May 30 (five starts): 43.1 innings, 1.45 ERA, 1.10 WHIP. One percent owned in ESPN leagues.
Andy Pettitte – Mon at CWS, Sun vs. DET – 13 percent owned in ESPN leagues
Wily Peralta – Tue at SF, Sun at SEA
Chad Gaudin – Mon vs. MIL, Sat vs. BAL
Jose Quintana – Mon vs. NYY, Sat vs. MIN
AL-/NL-only plays:
Henderson Alvarez – Tue at PIT, Sun at ATL
Bench 'em:
Jeff Locke – Tue vs. MIA, Sun at COL
Top streaming options available in at least 50 percent of ESPN leagues
Wednesday: Bud Norris at San Diego – Norris struck out eight in his first start with Baltimore. The Padres rank 25th in wRC+ against righties and just 22nd in wRC+ at home.
Hector Santiago vs. New York Yankees – The Yankees rank a paltry 27th in wRC+ against lefties, and Santiago's averaging over a strikeout an inning in his last 10 starts with a 3.23 ERA.
Thursday: Jhoulys Chacin at New York Mets – The Mets are just 20th in wRC+ against righties, and now they don't have David Wright. Chacin has a 2.38 ERA in his last five.
Friday: Rick Porcello at Yankees – The Yanks are also 27th in wRC+ against righties, and Porcello has six straight quality starts, three of which have been zero- or one-earned run outings.
Saturday: Felix Doubront at Kansas City – Fifteen straight starts of no more than three earned runs allowed and has struck out at least five in eight of last 10 starts.