Two-start pitchers and SP streamers: Week 20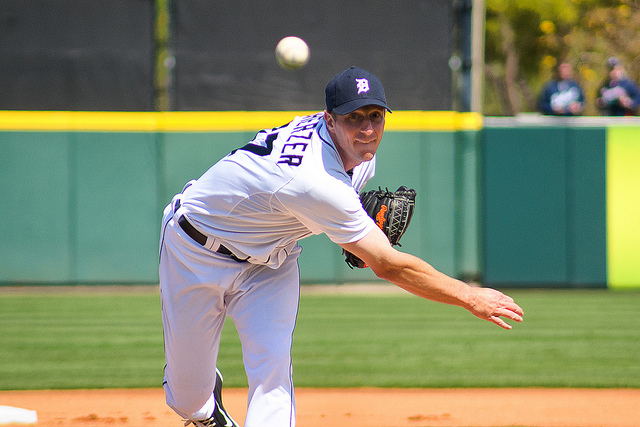 Max Scherzer – Tue at CWS, Sun vs. KC
Yu Darvish – Mon at HOU, Sun vs. SEA
Madison Bumgarner – Tue at WSH, Sun at MIA
Adam Wainwright – Tue vs. PIT, Sun at CHC
Hiroki Kuroda – Mon vs. LAA, Sat at BOS – 1.13 ERA, 28 K, 7 BB last six starts
Julio Teheran – Mon vs PHI, Sun vs. WSH – 2.10 ERA, 63 K, 15 BB last 10 starts
Chris Sale – Mon vs. DET, Sat at MIN
Doug Fister – Mon at CWS, Sat vs. KC – 1.59 ERA, 26 K, 6 BB last five starts
Cole Hamels – Mon at ATL, Sun vs. LAD
Homer Bailey – Tue at CHC, Sun at MIL
Mat Latos – Mon at CHC, Sat at MIL
Wade Miley – Mon vs. BAL, Sun at PIT – 1.68 ERA, 1.12 WHIP last eight starts
Bartolo Colon – Tue vs. HOU, Sun vs. CLE
Gio Gonzalez – Tue vs. SF, Sun at ATL
Jhoulys Chacin – Mon vs. SD, Sun at BAL
Chris Archer – Tue vs. SEA, Sun vs. TOR
Travis Wood – Mon vs. CIN, Sun vs. STL
Danny Salazar – Mon at MIN, Sun at OAK – 0.80 WHIP, 17:2 K:BB in first two starts
Ricky Nolasco – Mon vs. NYM, Sun at PHI
Bruce Chen – Tue vs. MIA, Sun at DET – 1.14 ERA, 23 K, 4 BB in last five starts
AL-/NL-only plays
Hector Santiago – Tue vs. DET, Sun at MIN
Garrett Richards – Mon at NYY, Sat vs. HOU
Eric Stults – Tue at COL, Sun vs. NYM
Samuel Deduno – Tue vs. CLE, Sun vs. CWS
Jenrry Mejia – Mon at LAD, Sun at SD
CC Sabathia – Tue vs. LAA, Sun at BOS
Top streaming options available in at least 50 percent of ESPN leagues
Wednesday: Dillon Gee at Los Angeles Dodgers – Gee since May 30: 13 starts, 89.1 innings, 64 K, 20 BB, 2.42 ERA, 1.08 WHIP.
Rick Porcello at Chicago White Sox – He's not flashy, but outside of a few rough starts Porcello's been very good this season. White Sox rank 29th in wRC+ at home.
Brandon Beachy vs. Philadelphia – Back to back quality starts.
Friday: Ian Kennedy vs. New York Mets – Friendly matchup in a friendly park. Kennedy isn't going deep into games lately, but he's allowed two earned runs in four of last five starts.
Felix Doubront vs. New York Yankees – Yankees rank 27th in wRC+ against lefties.