2013 Fantasy Baseball Daily Fix: April 9th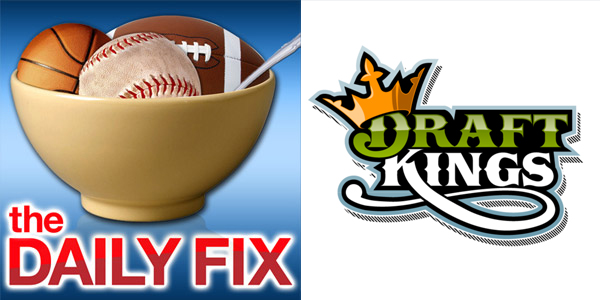 The First Pitch
Paul Maholm and Clay Buchholz followed up solid season debuts with excellent second starts yesterday. They each went seven innings, allowed no runs and got a win. As a result, their ownership percentages are on the rise. But should you hop on the bandwagon and add them?  Yes and no.
Yes to Maholm. He's obviously going to give up some runs at some point, but not as many as you might expect. His ERA has quietly been 3.66 and 3.67 in the last two seasons respectively. And last year the ERA was backed up by a sub-4.00 SIERA and xFIP. That was the result of an increase in his strikeout rate and a decrease in his walk rate. The strikeout rate was still a touch below average at 17.8%, but it was at least respectable. His walk rate was above average, and his ground ball rate was near elite.
Why the improvements? Probably because Maholm began using his slider more. Like so many pitchers, Maholm is able to get more swings and misses with his slider than any other pitch. For his career, his whiff rate when he throws a slider is 18.78%. His next best pitch is his curveball with a whiff rate of only 9.76%. He used the pitch 13% of the time last year, up from roughly 8% in the two years prior. It's nice to see a change in results supported by a change in what the pitcher is doing. It certainly makes the improvements seem more sustainable.
Maholm is still available in over half of ESPN standard ten-team leagues, so there's still time to grab him.
As for Buchholz, I'm not as enthusiastic. Over the last three seasons his K%-BB% is a paltry 7.9%. If you're not familiar with the scale of K%-BB%, that equates to a K/BB of about 2.00. Pathetic.
The only reason he was able to produce ERAs of 2.33 and 3.48 in 2010 and 2011 was simply dumb luck. The 2.33 ERA in 2010 was a product of great luck with men on base (79% LOB%), great luck on balls in play (.261 BABIP) and great luck with fly balls (5.6% HR/FB). He duplicated the luck with men on base and the luck with balls in play next year, but the home run rate normalized and his ERA jumped a full run. Then last year he actually got a little unlucky with men on base and the luck on balls in play normalized, which led to a 4.56 ERA that you would expect to see from someone with the strikeout and walk skills that he possesses.
I paused for a second when I saw that Buchholz had the second best ISO allowed in the league during his breakout season in 2010. But then I realized that was purely a product of his luck on fly balls. When that normalized, his ISO allowed was .156 and .163 the next two seasons.
All of his success was the result of pure luck, and you shouldn't gamble on it continuing.
Today I'm playing the Daily Dollar contest. It's a $1 dollar entry, first place wins $30, and the top 40 get money.
As always, I like to save on pitching if I can. Hitting is so variable day-to-day, so I want to buy the guys who go oh-fer less often. Today I'm taking my boyfriend, Dillon Gee, at the Phillies and Jarrod Parker at the Angels. The matchups admittedly aren't great, but these are guys I believe in skills-wise, and I'll sink or swim with that belief. If you aren't comfortable with one of these guys and want to splurge on a starter, I'd probably go with Kris Medlen at the Marlins. That's a sweet matchup. As for the lineup, see the chart below.