2013 Fantasy Baseball Daily Fix: August 20, 2013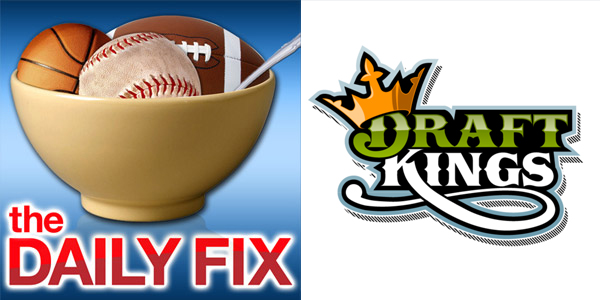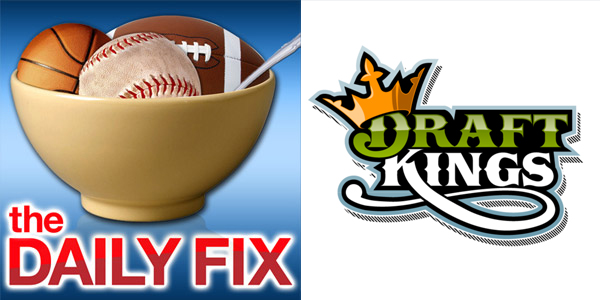 As always, I'm entering a Double Up, a Triple Up, the 10x Booster and the Daily Dollar. I recommend that you enter your lineup in a mix of contest types. Go with a few safer options like Double Ups or Triple Ups and try to hit in big in something like the Moon Shot. Don't forget to get your deposit bonus here. And also don't forget to enter this Friday's $100K Sweet Spot Qualifier. For a $2 entry fee you'll compete against 57 other players for a ticket into the $100K Sweet Spot.
Starting Pitchers
It's not a great day for starting pitching  as the biggest names going are A.J. Burnett, Jake Peavy and Patrick Corbin. Because I like to spend on pitching, it hard to pass up on one of those names who is facing the Padres in San Diego. Burnett, a right-hander, will face San Diego who is 23rd in wRC+ against right-handers. And the weather conditions in San Diego will be more favorable than in other places. As is usually the case in SD, it will be cool, but a lot of other places will be seeing game time temperatures in the eighties. And in case you're wondering, higher temperatures tend to lead to more runs.
As for my other starter, my boyfriend Rick Porcello is an easy choice. I've talked about this a lot, but Porcello has been really good this year against everyone other than the Angels. Today he won't be facing the Angels. Instead he'll be facing the Twins who are 25th in wRC+ vs. right-handers and who have the 4th highest K% versus right-handers. On top of all that, he's the 8th cheapest pitcher of the day.
The Lineup
How about an expensive option and a cheap option for each position?
Catcher
Expensive option: Carlos Santana, $4,100 – Santana is a switch-hitter who is much better from the right side. Today he'll face left-hander C.J. Wilson.
Cheap option: Salvador Perez, $3,400
First Baseman
Expensive option: Freddie Freeman, $3,900
Cheap option: Nate Freiman, $2,300 – If you're looking for a really cheap option to free up money to spend elsewhere, Freiman is about as good a choice as you'll find. He's obviously very cheap, and he's likely to play against left-hander Joe Saunders. And he's hitting .282 on the year, so it's not like he's awful.
Second Baseman
Expensive option: Matt Carpenter, $4,400
Cheap option: Kolten Wong, $2,000 – Prospects start out at low prices when first called up and can often be good values as they're usually the only guys going for such a low price while getting regular playing time.  Wong figures to be St. Louis' 2B against right-handed starters, and they'll face one today in Kyle Lohse.
Third Baseman
Expensive option: Josh Donaldson, $3,900
Cheap option: Neil Walker, $3,400 – Walker is finally starting to come around since returning from injury as he has hit .365 over the last 15 days. He's a switch-hitter who is better from the left side, and he'll face right-hander Tyson Ross today.
Shortstop
Expensive option: Ian Desmond, $4,900 – Desmond and the Nationals will be playing in Wrigley tomorrow where game time temperature will be in the 80's and wind will be blowing out to left, which is the right-handed Desmond's pull direction. He'll also have the platoon advantage over Chicago's starter, Chris Rusin.
Cheap option: Brad Miller, $2,500
Outfielders
Expensive options: Jose Bautista, $5,200; Giancarlo Stanton, $4,700; Yoenis Cepsedes, $4,400
Cheap options: Jason Heyward, $3,600; Kendrys Morales, $3,300; J.B. Shuck, $2,900