2013 Fantasy Baseball Daily Fix: May 28, 2013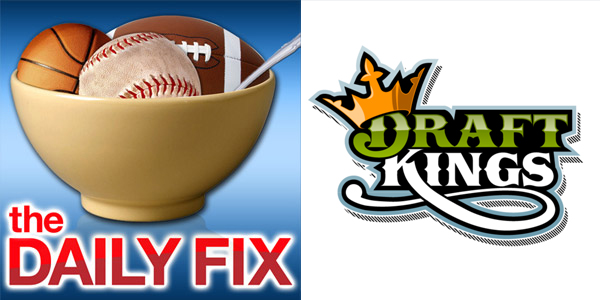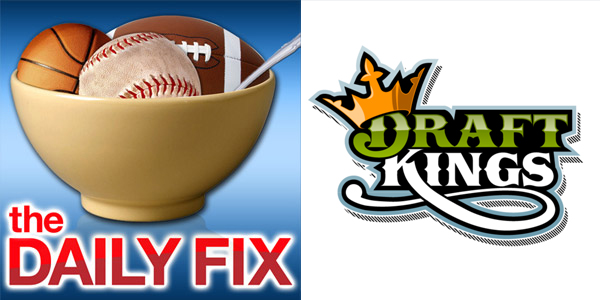 Draft Kings.com Team of the Day
As always, I'm playing in the Double Up! contest on DraftKings. Don't forget to get your deposit bonus here.
Starting Pitchers
Ever since I decided to spend heavy on pitching about a month ago, I've had much more success with my daily salary cap contests. Today I'm taking the 6th and 7th most expensive starting pitcher options.
Hiroki Kuroda – @ the Mets – $8,900
Since the beginning of 2012, Kuroda has the 12th best ERA and is tied for the second highest win total. He's good. His opponent, the Mighty Mets, are 24th in wRC+ and 27th in wRC+ at home. They suck.
Hyun-Jin Ryu – vs. the Angels – $9,400
It's hard to poke holes in what Ryu has done so far. He's sporting a 3.30 ERA that's probably due for a tad bit of regression because of a slightly inflated strand rate, but that's about the worst you can say about him. Maybe he could cut his walk rate (8.5%) or maybe his swinging strike rate is indicative of slightly lower K%. But any regression should be slight. the Angels haven't hit lefties all that well, so I'm not too concerned about him getting shelled here.
The Lineup
Part of the reason I decided to start spending more on pitching was that I realized I could find cheap hitting options. Today's lineup is a good example of how you can fill out a lineup without many expensive options and still be very pleased with the composition of it.
C: Josh Donaldson, $3,900 – I have no idea why Donaldson has catcher eligibility, he hasn't caught a single pitch this year. But I'm glad he does because he's an excellent option at such a shallow position. Donaldson is hitting .324 with eight bombs. And the roto numbers are backed up by the advanced stuff. His batted ball distance is up, somewhat validating the power. His plate discipline is much improved as he's showing much more patience evidenced by a big drop in his swing percentage. His contact skills have also improved dramatically. He is DESTROYING lefties to the tune of a 225 wRC+ in a small sample this year. Today he'll face a lefty San Francisco just called up, Michael Kickham.
1B: Kendrys Morales, $3,500 – Morales has the 37th best wOBA in the league. He's a switch hitter who has been much better as a lefty in his career, and he'll hit from that side today against a not-so-great right-hander, Edinson Volquez.
2B: Kelly Johnson, $3,400 – I had Johnson picked for today's contest before he went off for two home runs and 6 RBI yesterday. The guy has been legit. Admittedly, he can't hit .277 all year with a 24% K%. But he should be able to easily pass 20 home runs, which always has value at 2B. He's a lefty, and today he gets a righty in Kevin Slowey.
3B: Kyle Seager, $4,100 – I'm all in on lefty Mariner bats against Volquez tomorrow. I didn't pick Michael Saunders in an outfield spot below, but he's a nice play as well.
SS: Jean Segura, $3,900 – Surely everyone is picking Segura at this price, right?
OF: Shin-Soo Choo, $5,400 – Choo is by far my most expensive hitter. There is no need to spend big to fill out a solid lineup. I just bought Choo because I had some extra money. He's got a favorable lefty-righty matchup with Zach McAllister today.
OF: Carlos Gomez, $4,100 – Again, everyone is pick Cargomez at this price, right? Both he and Segura hit from the right side and will face a left today. Easy choices.
OF: Matt Joyce, $3,400 – This is strange, but Joyce's BABIP (.256) is higher than his batting average (.255). Given that BABIP is just the average on balls in play (duh!) and doesn't account for strikeouts, it's really tough for your batting average to get above that point given that is does account for strikeouts. The only answer is home runs. Home runs don't count as "balls in play" but they do boost your batting average.