2013 Fantasy Baseball Third Base Rankings: Options for 3B in Deeper Leagues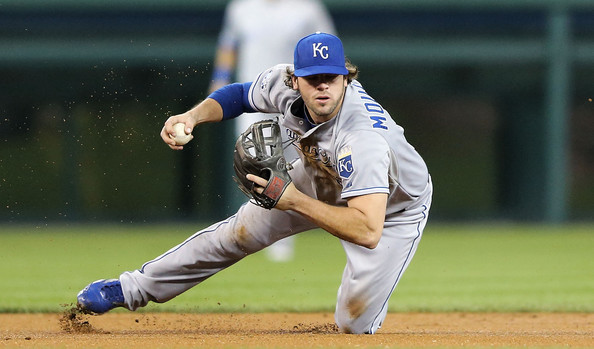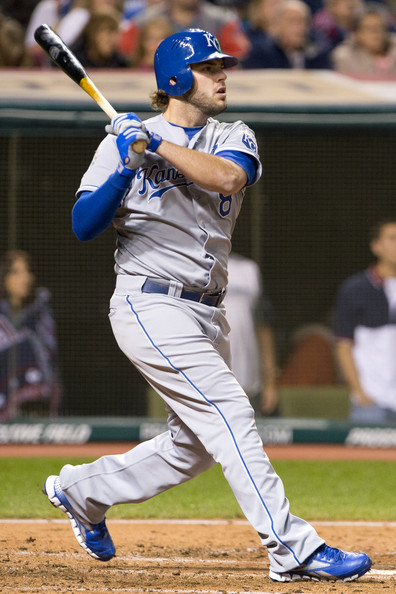 Over the next week or so we will be releasing teasers of our staff consensus rankings with the hopes that you will break the bank and purchase our 2013 Fantasy Baseball Draft Kit to see the full versions, and more importantly, show us your support.
Thanks in advance.
Here are the third basemen we have ranked 10-16, guys who might be options at 3B in deeper leagues and who are corner infield options in shallower leagues.
10.          David Freese | 3B | STL
Freese was a part-time major leaguer in 2010 and 2011 and became a regular last year in his age 29 season. Unfortunately, there's probably a reason it took Freese so long to become a major league regular. He's a fine player, but the upside is limited at his age.
Batting average is a category in which Freese certainly has no upside. He has consistently hit in the .290-.300 range thanks to an excellent line drive rate which has led to an excellent BABIP. But if Freese's batted ball profile shifts at all, he becomes a batting average risk. Freese doesn't have the plate discipline to sustain a high batting average. He strikes out around 21% of the time which is fine, but at that rate the BABIP has to remain above league average to keep the batting average near .300. And if Freese were to make an effort to add a little more pop to his game by adding a little more "up" in his swing, his BABIP and batting average would fall in correlation with any rise in his fly ball rate.
Ideally, Freese will just keep doing exactly what he has been doing. As long as the line drives (and to a lesser extent, groundballs) keep coming, Freese's BABIP will propel him to a solid batting average. And he'll give you a decent amount of pop (15-18) homers with decent totals in runs and RBI as well. But there's just no room for growth unless he starts putting the ball in the air a lot more and striking out a lot less. Given that he's not trending in that direction in any way whatsoever, Freese is a safe 3B pick in deeper leagues for those of you who miss out on the elite options.
11.          Mike Moustakas | 3B | KC
In his first 365 major league plate appearances in 2011, Moustakas struck out in only 14% of his plate appearances. That's quite an impressive number for a young power hitter. Unfortunately, the league may have adjusted to Moose last year as his strikeout rate spiked up to 20%. He swung at basically the same percentage of pitches, but he swung at a higher percentage of pitches outside of the zone and a lower percentage of pitches inside the zone. He coupled that shift with a decrease in contact which was the main reason for the increase in strikeouts and a drop in batting average.
The good news is that Moose is young and figures to adjust to the league adjusting to him. Moreover, he displayed good plate discipline in the minors, so his average should get back above .250 at the very least. But it may not have the potential to get over, say, .270 because Moustakas hits more fly balls than anything else. In fact, he hit a higher percentage of fly balls than anyone else in the league last year. Because fly balls go for hits less than line drives or groundballs, his average potential is limited.
However, his power potential is exciting. Of the ten guys with a fly ball rate closest to Moustakas, all had a HR/FB rate of at least 11%, while most of the ten had rates much higher than that. But Moose's rate was just 9%. Power is one thing that tends to develop a little later than some other skills, so he could be headed for a big spike in home runs. Again, it's going to come with a mediocre batting average, but his upside is something like what Mark Trumbo did last year.
12.          Pedro Alvarez | 3B | PIT
Alvarez just screams regression and risk.
He screams regression in that his 25% HR/FB rate is unsustainable to some degree. He is probably the type of guy who is going to have a HR/FB rate above league average for most, if not all, of his career. But 25% is too high to repeat. Only six players have reached that mark in the last three years, and no one has had back-to-back 25%+ years since Ryan Howard in 2008 and 2009. So Alvarez may not be a lock to hit 30 again this year.
He screams risk in that he can be an absolute average killer in roto leagues with even a marginal amount of bad luck. Because he strikes out so much, Alvarez has below-the-Mendoza-line potential if his BABIP is below average. For example, his BABIP was .272 in half a season worth of plate appearances in 2011, and his average was .191. Alvarez hits enough line drives that he should be able to keep the BABIP around .300 and his average from being a roto killer. But the risk is there.
He's being drafted just ahead of Moustakas and Freese over at mockdraftcentral.com, but Freese and Moustakas are much safer plays.
13.          Todd Frazier | 3B | CIN
It's hard to predict what Frazier's average will be this year. On the positive hand, Frazier has displayed an excellent ability to hit the ball hard (22.2% LD%). On the negative hand, his plate discipline is a little below average. If both the line drives and the below average plate discipline stay constant, something around his .273 average from last year seems reasonable. But as a guy with less than 600 career plate appearances, there's a chance that he has significant room to improve. Of course there's also a chance that the sample size is small enough and that Frazier has outperformed his actual skills to some degree.
But Frazier's batted ball profile bears other promise outside of the line drives. Frazier hits an above average percentage of fly balls, so there is power potential. If you want to compare that profile to other hitters in the league, he is similar to guys like Curtis Granderson, Jason Kubel, Adam Dunn, and Adam Laroche. Those guys have averages ranging from .230-.270 with 30 to 40 home run power. But Frazier's plate discipline more closely resembles Kubel and Laroche. So an average in the .250-.270 range with 25 or so homers feels like the stick if Frazier gets regular playing time.
14.          Kyle Seager | 3B | SEA
Seager has a batted ball profile similar to Frazier's. But they're different in a few other ways. First, Seager has a little bit more discipline at the plate, striking out in about 5% less of his plate appearances. Seager also has a little speed as he stole 13 bags last year. He was also caught five times, so something closer to ten might be about right going forward, but that's a skill that Frazier doesn't have. But Seager doesn't have the pop that Frazier does. Frazier's ISO was .225 last year compared to Seager's .163.
All that said, Seager seems much more projectable. Something like .270 with 16-18 homers and ten or so steals is almost assuredly what Seager will give you. If you took one of the riskier third baseman earlier like Headley or Lawrie, taking Seager as a safe backup would be a good idea. But if you got one of the stalwarts like Miggy or Beltre, maybe you should swing for the fences with Frazier.
15.          Manny Machado | 3B | BAL
Machado's upside is essentially what we project Seager for this year. Like Seager, Machado doesn't strike out too much. But unlike Seager, we're not sure if Machado can drive the ball to the tune of a 20% LD% yet. Machado mustered only a 14% LD% last year. He's young, so that could certainly improve rapidly, but until you see it happen, you're taking on some batting average risk.
Machado could approach 20 home runs and 15 steals, but those are really the most optimistic projections you could possibly have. More realistically he'll be in the same range as Seager in those categories. And Seager is projected to hit third for the Mariners while Machado will almost assuredly be hitting toward the end of the Oriole order, so Seager has the advantage in the other counting categories.
16.          Will Middlebrooks | 3B | BOS
There's a chance that we simply have Middlebrooks ranked too low. When you get right down to it, he projects a lot like Frazier. Middlebrooks has big time power potential as he hit 24 homers last year between AAA and the majors in just 386 plate appearances. And he hit 27 across four levels of the minors in 2011. And he compares well to Frazier again in that he hit a healthy percentage of line drives last year. The two also have similar plate discipline skills.
The only real difference seems to be that we've seen Frazier in about twice as many plate appearances. Since both samples are so small, there may not be any reason to trust Frazier to reach his potential any more than Middlebrooks. But both guys are nice "upside" options for your corner infield or bench slots later in drafts.
You can follow Brett on Twitter @TheRealTAL.
As always, thanks to Fangraphs.com for all the data.