The Rubber, Week Four: What to Watch with Underperforming Starters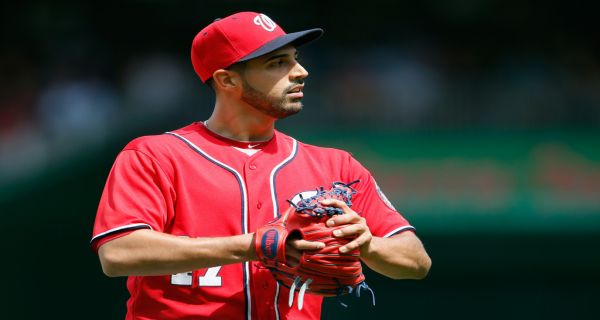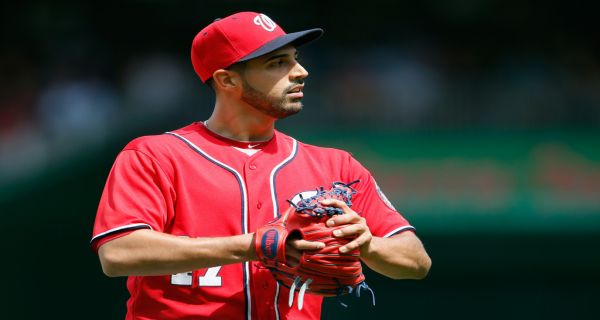 David Price, Matt Cain, Cole Hamels and Gio Gonzalez all had ADPs of 40 or higher, but they all currently have a negative player rater number on ESPN. Normally, I wouldn't worry about a slow start from a stud pitcher so long as an injury didn't appear to be a factor (no apparent injuries with these four). And that's especially true for guys I didn't necessarily dislike in the preseason, which is the case with the names mentioned above.
Ultimately, I think they will all be fine. But when I took a look at each guy individually to make sure there were no red big red flags, I found something with each one to keep an eye on. Again, they will all probably be fine. But I want to let you know what to look for over the next few starts. If the guys don't fix the problems discussed below, it will be time to start worrying.
Price and Gonzalez share a similar problem. Both pitchers saw big spikes in their fastball velocity last year and have yet to repeat that velocity this season. In 2010-2011, Price's fastball sat just under 96 mph. In 2011, Price used his sinker primarily as opposed to his fastball and that averaged 95.46 mph. But last year his fastball and sinker averaged 96.55 mph and 96.23 mph, respectively. But so far this season those two pitches have an average velocity under 95 mph. Gonzalez also uses a fastball/sinker combo, and the velocity of each of those pitches peaked last season.
These guys are in the primes of their careers, so it's not unreasonable to for their velocities to tick upward. And it's early in the season and they two could still be building arm strength. But it's also possible that they just had career years and will never see those velocities again. Or they might. It's just something to keep an eye on.
Gio is the guy I'm most concerned about because he's got another problem. Walks. Gio had a walk rate in the double digits in 2010 and 2011 and had WHIPs above 1.30 as a result. Last year his walk rate dipped below 10% and his WHIP was 1.13, although a .267 BABIP helped. One thing the walks haven't killed is his ERA simply because Gio has an ability to limit extra base hits.  But if his control and velocity last year were one-time things, then Gio may be someone to look towards trading.
Like Gio, Cain has also shown an ability to limit extra base hits. But so far this season, Cain has been giving up long balls at a high rate. His career HR/9 is 0.78, and it is 1.88 this year. His career HR/FB 6.9%, and it is 16.2% this year. The other skills like strikeouts and control are still there, so there's not a ton of concern. But if Cain can't keep the ball in the park, he's in for a rough year.
As for Hamels, strikeouts are down, walks are up, and homers are up. But his velocity is roughly the same as it was last, and his pitch mix is the same. Just keep an eye on the K%-BB%. If it stays down around 11% where it is now, that isn't going to work. But if it gets up around 17% or higher, then all is well.