2013 Fantasy Baseball: The Week 22 Closer Report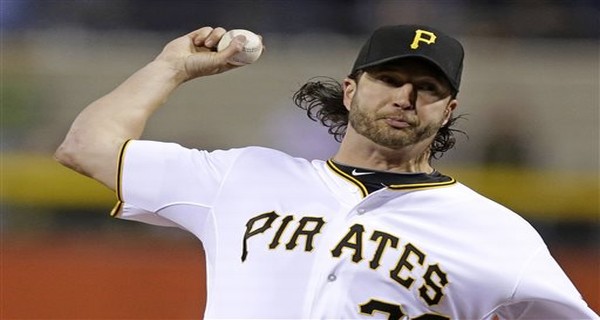 We are winding down here as Sunday brings the first day of September and the expansion of rosters all around the league. We are coming to the end of the Closer Report for 2013. There aren't likely to be many changes for the rest of the season, but we'll still publish short columns and our closer table so that keeper and dynasty leaguers alike can keep tabs on 2014 opportunities.
Again this week, we will use a notes-style column to go around the league and hit some of the bigger news. And, yes, there isn't too much in the way of big news.
Close Calls
Daniel Bard was designated for assignment on Sunday. It is sad end to Bard's career with the Boston Red Sox.
Kevin Gregg is still the closer for the Cubs, but he's not acting like he wants to be. Just your weekly update. He's got a save, a loss and a blown save in his three appearances this week giving up runs in two of those three outings. Blake Parker is the likely recipient of any save chances in September should Gregg falter enough that the Cubs make a change. However, don't forget about Arodys Vizcaino for 2014. He's heading to the Arizona Fall League to get some innings under his belt and his stuff makes him a legitimate candidate for high leverage innings in Chicago in next season.
Rafael Betancourt is done for the year and probably most of next as well after undergoing Tommy John surgery. Rex Brothers is locked in as closer and Betancourt can be forgotten until 2015.
Vic Black was the player to be named later for the New York Mets in the Marlon Byrd/John Buck trade. Black is a one pitch pitcher, but he's been relatively effective in the minors. His electric arm has allowed him to close in the minors (but also led to a high walk rate) and he's an arm to watch as the Mets limp to the finish line for 2013.
Jason Grilli is has a rehab plan and could be back by the end of this week giving the Pirates yet another boost.
John Axford was dealt from the Brewers to the Cardinals this week. For me, there isn't much in this move to get excited about. Axford hasn't been an effective closer or a pitcher, in general, this season. He's now buried behind Trevor Rosenthal, Jason Motte and Kevin Siegrist in the Cards' pen. I don't expect much from this move for Axford or the Cards.
Definitions
2013 Closer – The current closer
Handcuff Option – This is the guy who I believe will step into the closer role if the current closer loses his job.
Other Option – Another arm in the pen who could close if the manager chooses to go a different route.
Dark Horse Option – If all hell breaks loose in the pen, this guy could get a shot this year.
2014 Closer – This guy should be in the closer's role on Opening Day 2014.
Team

2013 Closer

Handcuff option

Other option

Darkhorse Option

2014 Closer

Arizona

Brad Ziegler

Heath Bell

Will Harris

David
Hernandez

J.J. Putz (DL)

Atlanta

Craig Kimbrel

Jordan Walden

Luis Avilan

Anthony Varvaro

Craig Kimbrel

Baltimore

Jim Johnson

Tommy Hunter

Darren O'Day

Francisco
Rodriguez

Not on the
team

Boston

Koji Uehara

Junichi Tazawa

Craig Breslow

Rubby de la Rosa

Andrew Bailey

Chicago (NL)

Kevin Gregg

Pedro Strop

Blake Parker

James Russell

Arodys Vizcaino

Chicago (AL)

Addison Reed

Nate Jones

Matt Lindstrom

Hector
Santiago

Addison Reed

Cincinnati

Aroldis Chapman

J. J. Hoover

Alfredo Simon

Sean Marshall

Aroldis Chapman

Cleveland

Chris Perez

Joe Smith

Cody Allen

Preston Guilmet

Chris Perez

Colorado

Rex Brothers

Wilton Lopez

Matt Belisle

Adam Ottavino

Rex Brothers

Detroit

Joaquin Benoit

Jose Veras

Drew Smyly

Al Albuquerque

Not on the
team

Houston

Chia-Jen Lo

Josh Fields

Josh Zeid

Hector Ambriz

Not on the
team

Kansas City

Greg Holland

Aaron Crow

Tim Collins

Luke Hochevar

Greg Holland

Los Angeles Angels

Ernesto Frieri

Dane de la
Rosa

Buddy Boshers

Nick Maronde

Ernesto Frieri

Los Angeles Dodgers

Kenley Jansen

Paco Rodriguez

Brandon League

Ronald Belisario

Kenley Jansen

Miami

Steve Cishek

Mike Dunn

Chad Qualls

A. J. Ramos

Steve Cishek

Milwaukee

Jim Henderson

Brandon
Kintzler

Michael
Gonzalez

Rob
Wooten

Jim Henderson

Minnesota

Glen Perkins

Casey Fien

Jared Burton

Michael Tonkin

Glen Perkins

New York Mets

LaTroy Hawkins

Gonzalez
Germen

Vic
Black

Jeurys Familia

Bobby Parnell
(DL)

New York Yankees

Mariano Rivera

David
Robertson

Joba Chamberlain

Phil Hughes

David
Robertson

Oakland

Grant Balfour

Ryan Cook

Jesse Chavez

Sean Doolittle

Ryan Cook

Philadelphia

Jonathan
Papelbon

Antonio Bastardo

Justin De Fratus

Joe Savery

Jonathan
Papelbon

Pittsburgh

Mark Melancon

Tony Watson

Justin Wilson

Vin Mazzaro

Jason Grilli (DL)

St. Louis

Edward Mujica

Trevor
Rosenthal

Kevin Siegrest

Carlos
Martinez

Trevor
Rosenthal

San Diego

Huston Street

Luke Gregerson

Dale Thayer

Brad Boxberger

Huston Street

San Francisco

Sergio Romo

Santiago Casilla

Jeremy Affeldt

Jose Mijares

Sergio Romo

Seattle

Danny Farquhar

Yoervis Medina

Oliver Perez

Carter Capps

Danny Farquhar

Tampa Bay

Fernando
Rodney

Jake McGee

Joel Peralta

Jamey Wright

Jake McGee

Texas

Joe Nathan

Joakim Soria

Jason Frasor

Neftali Feliz

Joe Nathan

Toronto

Casey Janssen

Sergio Santos

Aaron Loup

Brett Cecil

Casey Janssen

Washington

Rafael Soriano

Tyler Clippard

Fernando Abad

Erik Davis

Rafael Soriano