2013 Fantasy Baseball: The Week 8 Closer Report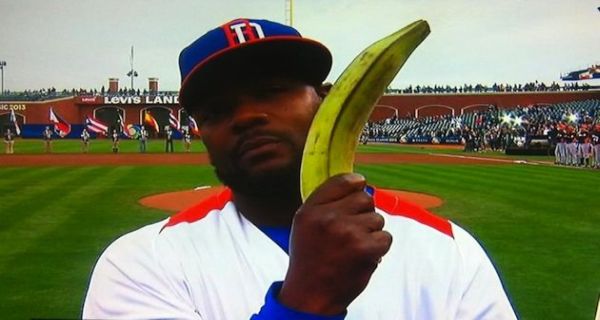 So, maybe I'm wrong. Maybe there is more volatility coming to the closer's position. What's happening in Tampa Bay? How about Boston? Read on to see where those jobs are headed.
Tampa Bay Rays
Fernando Rodney was the surprise of 2012 having a season for the ages.  Sporting a 0.60 ERA (2.13 FIP, 2.67 xFIP) and a BB% of 5.3%, Rodney was heralded as a new man. The Rays moved him from one side of the pitching rubber to the other and eureka, he was cured. Entering 2013, Rodney was expected to regress a bit. And he has regressed more than a bit to a 5.28 ERA (4.85 FIP, 4.10 xFIP) and a BB% of 20$ which translates to walking almost a batter an inning. What happened?
Well, first, Rodney clearly wasn't the pitcher he showed himself to be in 2012. Second, the league will make adjustments to him and it's incumbent upon him to make adjustments. And finally, the Rays have had a different leader in saves every season since 2005. And it's not exactly a bunch of Mariano Riveras there. Well, that last sentence doesn't have any effect, but it's interesting nonetheless. Joe Maddon says he's not concerned. Will the Rays add another closer to the list? If so, who would it be?
Joel Peralta has been the most consistent pitcher in the Rays bullpen for the last three seasons (maybe in the Rays' history). Peralta has closed out a few games in his career and has the stuff (31.8% and 28.2% K% rate over the last two seasons) to be effective in the closer's role. He's the handcuff to Rodney at this point and should get the first chance if Rodney continues to struggle. I think there is a better than 50% chance that Peralta gets save opportunities in the next month as Rodney is demoted to a lower leverage role to iron out his struggles. I'd go out and grab him in deeper leagues now. He picked up the save Friday night and Rodney was available as he was warming in the pen….not sure yet if there is a changing of the guard.
Jake McGee was the left-handed Rodney from 2012. Far more successful than was expected, McGee was switched to the bullpen in 2010 and put together a great 2012. However, this year, his control has disappeared walking nearly six batters per nine innings and he's been hurt by an extremely low LOB% (59.8%) and extremely high HR/FB (22.2%). That said, he's likely pretty low on the depth chart and doesn't warrant consideration.
There had also been speculation that veteran journey man Jamey Wright might get a chance should Rodney struggle. I don't see it. His K rate is not strong enough and he walks too many batters to be consistently effective in the role.
The dark horse is recent call up (and terrible person) Josh Lueke. Lueke was the closer at AAA for the Durham Bulls this season, but I can't see him getting a chance.
Boston Red Sox
Andrew Bailey is due back from the DL on Monday which will relegate Junichi Tazawa to the seventh inning for the short term. Bailey was the 2009 AL Rookie of the Year when he threw 83 1/3 IP with a 1.84 ERA and 26 saves. Since then, he's thrown 49 2/3, 45 1/3, 21 1/3 innings in each of the three subsequent seasons. He's spent time on the DL in those three seasons (and again this year). Tazawa can be dropped in shallow leagues, but should be held in deeper leagues as he'll likely meander back to the closer's role at some point this season when Bailey suffers his next injury. I was wrong to assume Tazawa would pick up 25 saves for the remainder of the season – it looks like Bailey is back healthy (but I can't imagine it will last).
Joel Hanrahan had surgery this week to fix his injured flexor tendon, remove some bone spurs and while they were in there, they took care of Tommy John surgery as well. Drop him in all formats and he can likely be ignored for 2014 as well.
Koji Uehara was kind enough to pick up the save against the Twins on Friday night, but that was because Tazawa was unavailable. Koji will remain the setup man.
Daniel Bard isn't an option as he continues to struggle at AA. He's walked 17 batters in 12 2/3 IP along with giving up 13 hits and eight wild pitches. He has a lot of work to get back to being an effective minor league pitcher, never mind being a force at the major league level.
Los Angeles Dodgers
Brandon League was giving a vote of confidence. Sort of. The closer "for now" isn't much of a title. And, just after that coronation, he was bypassed for a save opportunity and Kenley Jansen picked up the save. Jansen has always had the better skills and most in the industry were confused when League was signed to a three year deal prior to the season.
The time for Jansen is now. I'm not sure what the Dodgers do with league. He's quite an expensive setup man, but they don't seem too concerned with dollars and cents at this point. Perhaps just as intriguing as League's eventual demotion out of the closer's role is Paco Rodriguez's move up the pecking order in the bullpen. Rodriguez was the first from the 2012 draft class to make it the majors and now looks to be a viable addition in holds leagues.
Close Calls
Spring training darling Al Albuquerque was demoted to AAA this week. Jose Valverde continues to be the closer in Detroit.
Francisco Rodriguez was promoted by the Milwaukee Brewers this week. He'll likely slide into low leverage situations initially, but could end up being the setup man for the Brew Crew as they don't have a ton of talent in front of him. Jim Henderson continues to pitch well and John Axford, well….doesn't.
Ryan Madson will need several weeks of rehab at AAA.  Or he may not. Who can really say?
Trevor Rosenthal looks to have righted the ship as he's given up just one run in his last eight appearances covering 7 1/3 IP while racking up 11 strikeouts. He's the clear handcuff to Edward Mujica for the Cardinals.
If you are looking for a deep sleeper for saves in the second half of the season, I've got two for you – A.J. Ramos for the Miami Marlins and Aroyds Vizcaino for the Chicago Cubs. Ramos just needs Steve Cishek to trip up (which isn't hard) and Vizcaino is a couple of weeks away from some game action.
Rafael Soriano blew the save late Friday night for the Washington Nationals. He did have some help from Ryan Zimmerman (who continues to make errors at crucial times). Soriano should be safe in the role as the Nats as neither Drew Storen nor Tyler Clippard have been overly effective this season.