2013 Fantasy Football Daily Fix, September 18, 2013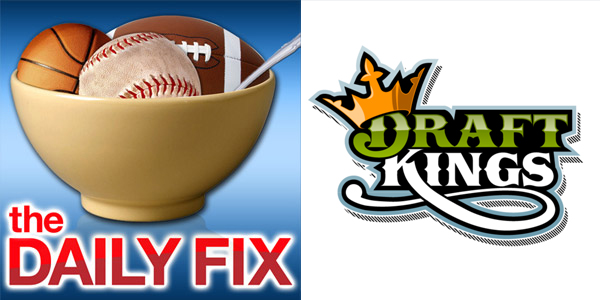 News and Notes
Steven Jackson out for multiple weeks
Jackson is officially out for Week 3 and could miss at least one more week if not more. This puts Jacquizz Rodgers and Jason Snelling into the spotlight. However, neither of those players is any good at running the ball. This injury is a boon to the fantasy values of Julio Jones, Roddy White, Tony Gonzalez and Matt Ryan. I can see the Falcons throwing the ball 40 to 50 times per game regularly. Neitehr Rodgers and Snelling are attractive options.
Maurice Jones-Drew isn't healthy, but plans to play
MJD has a foot injury, but looks like he will give it a go on Sunday. That doesn't sound great for him or for your fantasy lineup. The backups for MJD are Jordan Todman (a special teams' ace), Justin Forsett (a third down back) and Denard Robinson (a converted college QB). It's not clear how they would mix carries, but Todman should be the first one up.
Ryan Clady a possibility for IR
Clady doesn't play on your fantasy team, but he's likely going to be out for a few weeks which could have a big effect on the Broncos passing and running games. Knowshon Moreno is the RB du jour for the Broncos now and he can be started in deeper leagues, but that backfield is a mess otherwise. Without Clady, we could see fewer holes and Moreno (or any other back) having to stay in to block and protect for Peyton Manning.
Brian Hoyer to start at QB for the Cleveland Browns
In a bit of a surprise, Hoyer will get the start for the Browns in Week 3 over veteran Jason Campbell. Hoyer was a caddie for Tom Brady in New England for three seasons. He has very little NFL experience (only two TDs over four seasons) though he did play in two games last season for Arizona. He's not worth picking up in any league except the deepest. He also gives the Vikings a better shot at a victory.
DraftKings Tight End Recommendations
If you've never played on DraftKings before, you can get a deposit bonus by signing up. And there are different options to pick from at DraftKings for any skill level.
I'm back to give some insight into the Tight End and Kicker positions on DraftKings. Did you know that you can qualify for a million dollar top prize starting with just a $2 investment? It's all right here at the DraftKings Millionaire Grand Final.
I've also come up with a more creative ordering technique, so viva 1970s sitcoms!
Finally, a gentle reminder on the scoring for Tight Ends – this is a PPR site so remember that when selecting players.
10 Receiving Yards = +1PT (+0.1PT per yard is awarded)
Reception = +1PT
Receiving TD = +6PTs
100+ Yard Receiving Game = +3PTs
Fumble Lost = -1PT
2 Point Conversion (Pass, Run, or Catch) = +2PTs
The full DraftKings scoring system is here.
Tight Ends can also be used in the flex position at DraftKings. However, with the entire world of RBs and WRs at your disposal, it would be unlikely you'd have to head to the TEs to pick up a flex play.
Let's take a look at a couple of options at each price point. I'll mention Football Outsiders a lot. Here is the link Football Outsiders 2012 stats. FO has updated their stats for 2013 and you can find them here.
The Jeffersons
The spread between Jimmy Graham ($7,900) and the rest of the luxury options increased yet again this week. Jason Witten is up to $6,100, Rob Gronkowski is at $6,000 as he is 50/50 to play this week. However, we've seen the rest of the dollar amounts normalize and now these options might make a bit more sense. Sadly, my favorite cheap option, Jordan Cameron has moved on up to the East Side as he has the fourth highest salary for TEs at $5,700.
Graham is a stud and you get what you pay for. I'd stay away from the other choices above as Gronk may not play all snaps if he does play, Cameron gets Brian Hoyer at QB and Jason Witten faces a team that has been solid against TEs.
Tony Gonzalez | Falcons | $5,600 – Gonzalez had a down week last week, but the Falcons could throw the ball 50 times this week and Gonzalez should be the beneficiary of many of those targets. His matchup with the Dolphins is excellent as they average 11.4 passes per game thrown to TEs against their defense which is second most in all of the NFL.
All in the Family
Owen Daniels | Texans | $4,700 – Daniels' nice matchup with the Ravens helps to push Daniels (and his three TDs) into a good value in the middle tier.
Vernon Davis | 49ers| $5,200 – Watch the injury report during the week as Davis has a hamstring injury. However, the 49ers face the Colts who gave up five catches and 109 yards to someone named Charles Clay last week.
Good Times
Jordan Reed | Washington | $3,500 – Fred Davis' days as a starting TE are likely numbered in Washington as I noted last week. He made mistake after mistake last week and got benched. Jordan Reed played more snaps than Davis and is a great offensive talent. He lacks the necessary blocking skills at this point to be an every down player, but he's a gem at this price in a game that should be a shootout against the Lions.
Garrett Graham | Texans | $3,000 – Graham has a TD in each of his first two games. The Texans face off against a Ravens' team that is still unsettled at the back end of their defense and have given up 88.2 yards per game to TEs so far this season.
Mychal Rivera | Raiders | $3,000 – The Raiders don't' use their TEs a great deal, but Rivera is matched up against the team that has given up the most pass attempts to TEs and yards per game to TEs this season. He's a desperation play in deeper pools.
DraftKings Kicker Recommendations
Your weekly update on this guy is that he's still not on a roster. Sadly.
There are distance-based bonuses for kickers and no penalties for misses so you can take on risk without penalty.
Extra Point = +1PT
Field Goal 0-39 Yards = +3 PTs
Field Goal 40-49 Yards = +4PTs
Field Goal 50+ Yards = +5PTs
The salary spread has increased so we now see the most expensive kickers at $4,000 (Dan Bailey and Matt Prater) and the cheapest options going for $3,000. Again, I can't suggest paying too much for a kicker so we'll look at the options further down the line.
Blair Walsh | Vikings | $3,600 – A top notch option a bit lower than the expensive tiers. Walsh will be back in the dome and facing a Browns team that's given up five FGA in the first two weeks.
Greg Zuerlein | Rams| $3,500 – His salary jumped $300, but he's still a nice play against the Cowboys in Dallas.