2014 Fantasy Baseball: The Week 17 Closer Report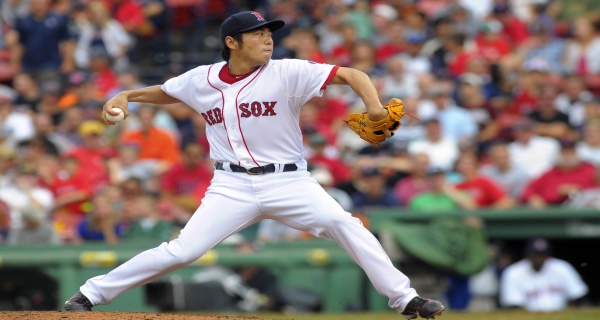 Welcome back to The Fantasy Fix's Closer Report for Week 17. There has been some excitement in the back end of a few bullpens since our last report. And is more to come as the non-waiver trade deadline comes up on Thursday? Follow along to see where we are today.
Remember, we've moved the Fantasy Fix Closer Report Chart to its full time home right here.
As always, feel free to ask a question in the comments below or shoot me a note on Twitter.
Arizona Diamondbacks
Brad Ziegler was nailed in the chest this week and has had to miss a couple of days. The Addison Reed handcuff should be back this weekend, but monitor the situation. Oliver Perez could move up if Ziegler has to miss extensive time.
Boston Red Sox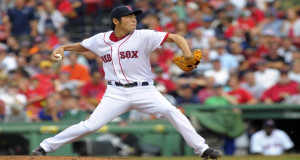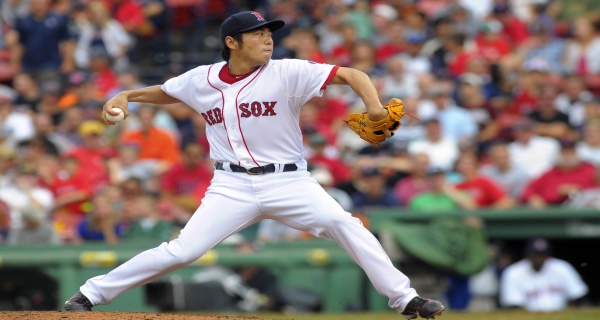 Many in the internet-world think the Red Sox should trade closer Koji Uehara as he's a free agent at the end of this season. However, it seems that the Sox don't feel the need to deal him and are indeed interested in bringing him back next year.
I tend to agree with Rob Bradford's piece – I don't see Boston dealing Koji because a deal at this point is a signal that Boston doesn't believe they have a shot at the playoffs this year. And while the Red Sox don't have much of a chance to make the playoffs, their fans may not yet agree.
Chicago White Sox
The White Sox seem to be down to their last man in the bullpen. Zach Putnam was placed on the DL with shoulder inflammation. There has been no mention of a timetable for Putnam, but I'd assume he's out longer than the 15 days.
Putnam's injury puts Jake Petricka in the closer's role with no competition currently. Javy Guerra and Daniel Webb line up behind Petricka, but I do not believe they'll get a shot unless Petricka implodes.
And just a reminder, Matt Lindstrom is on his way back. He threw a bullpen session on Wednesday and will next move on to a simulated game likely later this week or early next week and then finally to a rehab assignment. We could see Lindstrom back in the Sox bullpen in mid to late August at this rate and he'll get a shot to get his gig back.
Detroit Tigers
The Tigers dealt two of their best pitching prospects (starter Jake Thompson and dark horse closer candidate Corey Knebel) to the Texas Rangers for closer Joakim Soria. However, Soria won't push Joe Nathan out of the closer's role. Indeed, he'll actually slot into the seventh inning behind Joba Chamberlain which is a bit surprising. However, if Nathan falters, I believe that Soria would leapfrog Chamberlain and close with Chamberlain remaining as the setup man.
The acquisition of Soria now opens up the Tigers' options for 2015. Nathan is signed for $10M in 2015 (with a club option for 2016). However, Soria has a $7M option for 2015 and has been a more effective pitcher this year. The Tigers certainly have the money to pay $17M for one year of two closers should they want to and may keep another closer off the market in Soria.
Houston Astros
As I've said for much of the last few weeks, I don't think the Astros will deal Chad Qualls this year. And it seems the front office agrees (at least they are saying it publicly). Qualls has been effective in his role this year and is signed for $3M for 2015 with a $3.5M option for 2016. And with the going rate for veteran closers standing around $7M to $10M, his deal looks even better.
Since Josh Fields imploded on May 6 giving up five runs in 2/3 of an inning, his line is as follows:
24 2/3 IP, 12 hits, 4 walks 40 strikeouts, 14.6 K/9, 44.4% K rate, 0.73 ERA, .0.91 FIP
Small sample size? Sure. But, that is impressive. He's one to watch especially in keeper/dynasty leagues.
Los Angeles Angels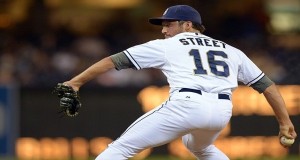 I didn't get a chance to cover the Huston Street deal and won't now as so many others have done so. I agree with the majority that I'm surprised the Angels gave up so much of their farm system (as poor as it is) for a one-inning reliever. Street does have a $7M option for next year which is a fair deal for him (and s $500,000 less than they are paying Joe Blanton this year to not pitch for them or $11.6M less than they are paying Vernon Wells to stay home).
With all of the talent they gave up and the cost of his option, I think that the Angels will pick up his 2015 contract unless he falls on his face down the stretch this year.
Miami Marlins
Steve Cishek heads into his second year of arbitration after this season. His current salary of $3.8M makes him the third highest paid player on the roster. With the packages that the Tigers and Angels gave up for closers, the Fish might look into dealing Cishek, but it's unclear where he might go.  And if it's going to make Giancarlo Stanton mad, I probably wouldn't do it.
Milwaukee Brewers
Jim Henderson's rehab continues with only two walks over 8 and 2/ 3 innings. He could be a factor down the stretch this season.
New York Yankees
Just a friendly reminder that David Robertson is a free agent after this season and the Yankees could pivot to Dellin Betances to close if they don't want to pay up for Robertson's services next year.
Philadelphia Phillies
I covered my thoughts about the Phillies bullpen if Jonathan Papelbon is dealt in my last column. Fellow writer Josh Shepardson covered it again in his free agent column on Wednesday and reiterated my position on the pen should Papelbon be dealt. It's Ken Giles' gig if Paps is dealt, but there isn't much of a market for Papelbon at this point.
San Diego Padres
Joaquin Benoit is the closer for the Padres and the Friars asking for a package greater than what they got for Huston Street, I think Benoit stays on the team for this year and enters 2015 as the closer.
Texas Rangers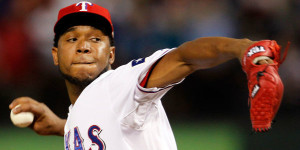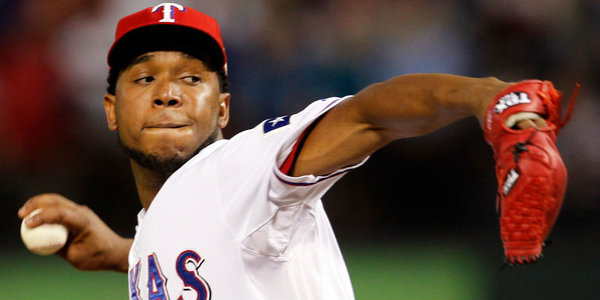 With the trade of Joakim Soria, Neftali Feliz completes his rise from the ashes. He'll get the call according to manager Ron Washington and I don't see a reason to pull him from the role for the rest of the season. The Rangers are playing for 2015 at this point and Feliz is going to be a part of that roster while much of the current bullpen may not.
Definitions
2014 Closer – The current closer
Handcuff Option – This is the guy who I believe will step into the closer role if the current closer loses his job.
Other Option – Another arm in the pen who could close if the manager chooses to go a different route. And to clarify – this may be the lefty specialist who steps in for match up saves along the way.
Dark Horse Option – If all hell breaks loose in the pen, this guy could get a shot this year.
2015 Closer – This guy should be in the closer's role on Opening Day 2014.
And if you are looking for the chart, we've moved it to its permanent home right here. Updates will be made daily so be sure to check back each day to see any movement.
Thanks as always for reading.