2014 Fantasy Baseball: The Week 6 Closer Report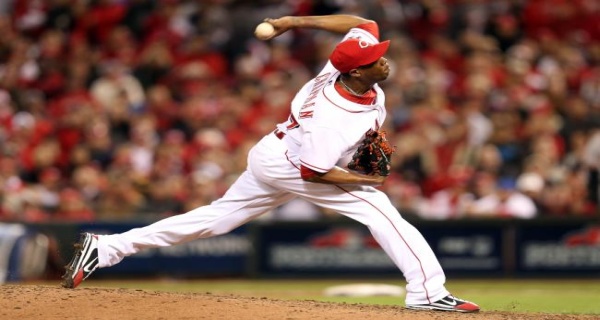 Welcome back to The Fantasy Fix's Closer Report for Week 6. Are we finally seeing some sense of normalcy returning to bullpens around the league? I think we are getting there – hopefully for all fantasy owners we'll have a pretty good idea of the bullpen situations by the end of May. However, there is still much to analyze.
Remember, we've moved the Fantasy Fix Closer Report Chart to its full time home right here.
Let's take a look at what has changed in the last week at the top of the bullpen pecking order.
As always, feel free to ask a question in the comments below or shoot me a note on Twitter.
Arizona Diamondbacks
J.J. Putz heads to the DL with right forearm irritation. The MRI came back with no structural issues and it is assumed Putz will be back by the end of May. Brad Ziegler moves into the backup role to Addison Reed. Ziegler has done it before and been relatively successful. Ziegler has always had problems with left handed hitters so he's not a long term solution.
Chicago Cubs
The Cubs put Pedro Strop on the DL with a groin strain. He's expected to miss three to four weeks. This puts Hector Rondon in the driver's seat at the head of the bullpen. Behind Rondon, there are a lot of question marks – Justin Grimm has pitched well, but the rest of the pen looks similar to the Astros' pen, a quagmire where it's not worth speculating.
The Cubs do have Jose Veras out on a rehab assignment and he could be back next week. He was awful prior to the injury so I'd hold off on adding him anywhere until he proves he can work in high leverage situations. Kyuji Fujikawa's rehab assignment has been on hold since mid-April due to a setback with his elbow. My favorite Cubs' reliever Arodys Vizcaino was just recently promoted to AA. His early work in high A showed a bit of an issue with his control so if he can improve on that issue, he could see value in the second half of the season.
Cincinnati Reds
Aroldis Chapman is set to return from the DL today. I imagine he may get a lower leverage appearance for his first, but there is no reason to wait to put him back into your lineup. He got hit pretty hard in his two rehab outings at AAA which does give me some pause. The Reds aren't worried, but I'm certainly a bit concerned. I don't doubt Chapman will be physically healthy, but his injury was gruesome and hopefully he can come back mentally as well.
Cleveland Indians
John Axford gave up HRs in back to back games this week and everyone believed that the Cody Allen era was nigh. However, he righted the ship (well, the best John Axford can) with a relatively clean appearance after his back to back blow ups. Then, Friday night, Axford was at it again and Cody Allen had to come to the rescue and picked up a one out save.
The interesting note from earlier in the week is that Bryan Shaw picked up the save when Axford needed a rest and not Cody Allen. Shaw had already pitched on Friday prior to Axford's appearance so he wasn't available for the save.
I'm still keeping Allen as the handcuff to Axford as he's a superior pitcher. However, I can see a scenario where Allen sticks in the eighth and Shaw moves to the ninth if Axford falters. I'd say Allen has a 75% chance to get the job if Axford fails and Shaw has a 25% shot.
Houston Astros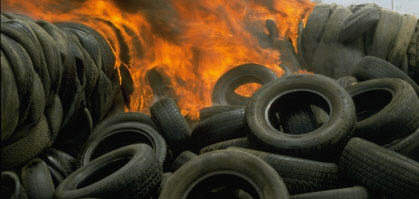 Your weekly tire fire update as the Astros demoted former closer Josh Fields. I came into this season believing that Chad Qualls was the best pitcher in the Astros' bullpen and I still believe that. He's got another chance to run with the closer's job. The rest of the pen continues to offer little value – Tony Sipp is the matchup lefty who could get a save or two. Matt Albers had a setback his rehab so his return date is now up in the air.
Los Angeles Angels of Anaheim
All is right with the world as Ernesto Frieri is back atop the mountain and Joe Smith is back in his setup role. Frieri will likely have another one of these two-week benders later in the season so Smith still retains value. But, for now, Frieri is back in the closer's role.
Oakland Athletics
In related news, another embattled West Coast closer is back in the driver's seat as Jim Johnson looks to be solidly back in the role. The A's also put Ryan Cook back on the DL with a right forearm strain. He just can't seem to stay healthy and I'm dropping him from any dynasty leagues where I thought he might be "the closer of the future."
St. Louis Cardinals
Former closer Jason Motte has embarked on a rehab assignment as he recovers from Tommy John surgery. My guess is that the Cards leave him on the rehab assignment for the allowable 30 days and see where he is once he's done. They aren't in desperate need to bring him up at this point. He could enter into the mix for saves if Trevor Rosenthal's velocity problems recur. At this point, I think Motte is going to slot into a setup role. Motte is a free agent after the season so there is a better than 50/50 chance he's not in the Cards' plans after this year.
Toronto Blue Jays
Casey Janssen could be back with the Jays on Sunday or Monday. And probably not a moment to soon for Jays' fans. Janssen should be given the job back relatively quickly after activation and he doesn't seem to have a lot of competition at the back end.
Definitions
2014 Closer – The current closer
Handcuff Option – This is the guy who I believe will step into the closer role if the current closer loses his job.
Other Option – Another arm in the pen who could close if the manager chooses to go a different route. And to clarify – this may be the lefty specialist who steps in for match up saves along the way.
Dark Horse Option – If all hell breaks loose in the pen, this guy could get a shot this year.
2015 Closer – This guy should be in the closer's role on Opening Day 2014.
And if you are looking for the chart, we've moved it to its permanent home right here. Updates will be made daily so be sure to check back each day to see any movement.
Thanks as always for reading.