2014 Fantasy Golf Daily Fix: Zurich Classic of New Orleans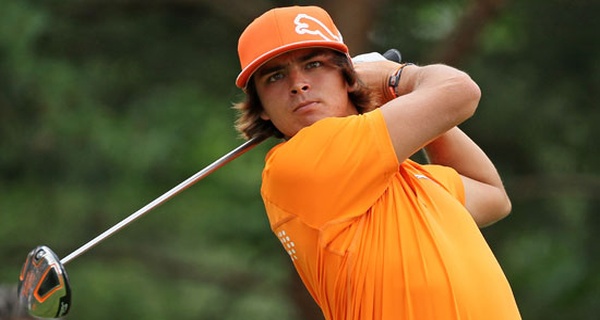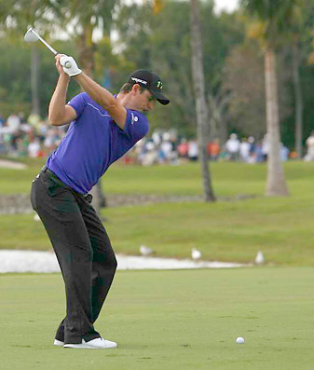 This week the PGA tour heads to the Zurich Classic of New Orleans at the TPC Louisiana just west of New Orleans. Below you will find my DraftStreet daily fantasy picks for the tournament this week.
Tour Stop
The TPC Louisiana is a 7,399 yards, par 72 course built in 2004. The Zurich has been at this course since 2005 (with only one year detour in 2006). The course has been one of the easiest on tour and looks to continue that status this week. An interesting tidbit (thanks to PGA.com) in that nine of the 11 tourneys at the TPC have been decided by one stroke or a playoff.
Field
It is a thin field at the top with only nine of the top 50 in the Overall World Golf Rankings teeing it up here and no one in the top 10. Perhaps it's because this tourney doesn't give out a snazzy jacket like the last two. Perhaps we'll never know.
Injuries
Greg Chalmers looks to be back this week from his back injury though he's still a candidate to withdraw if he can't get loose. Both Sean O'Hair and Seung-yul Noh should also return this week from their recent absences. Chesson Hadley, Jason Kokrak, Steven Bowditch and Kris Blanks withdrew early in the week (none for injuries). There may be some other withdrawals as the week progresses so keep your eye on Twitter for updates.
2013 Tournament Results
Here is the top 20 from the 2013 Zurich Classic: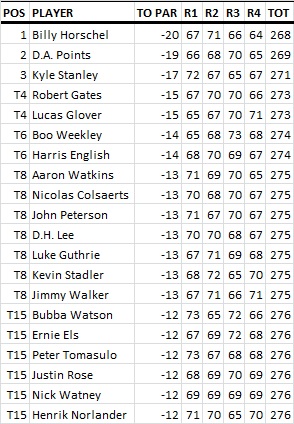 Let's look at a few options this week – we'll have to dig a bit deeper for the value players this week.
DraftStreet Expert Picks
Rickie Fowler | $25,236 – You should have cap room this week to take at least one of the high priced players. I've given you a couple of extremely cheap options should you want to double up with a Justin Rose, Graham DeLaet or Keegan Bradley. Fowler is my choice out of the expensive players because of his unbelievable form as of late as he's finished fifth and sixth in his last two tourneys. Remember, he's working with a new coach this year so he's early season struggles were to be expected.
Bobby Gates | $7,352 – Gates finished in a tie for fourth here last year. He's been awful this season. It's possible that the last cut he made was this tourney last year. High risk, high reward here.
Lucas Glover | $11,727 – Glover has been horrendous this year. However, he's got three top 10 finishes and only one missed cut in six appearances here. For all of that success on the course, his price is attractive. Boo Weekley ($15,091) is another option for a player that is not in to form, but has success at the course.
Luke Guthrie | $14,158 – A bit of risk here as Guthrie has been up and down this year. However, he did pick up a top 10 finish here last year.
Fredrik Jacobson | $19,230 – Five straight top 20 finishes. Wow.
Russell Knox | $19,647 – Five straight cuts and eight out of his last nine (with three top 10s) put Knox in a great spot on a course where he owns a share of the course record 64.
J.B. Holmes | $16,571 – Holmes bombs the ball off the tee and the TPC is friendly to players like Holmes.  He has five straight made cuts (with three top 20s) and nine out of the last ten. He's a sneaky player to take the title here.
Andrew Loupe | $11,771 – He's from Louisiana. He played his college golf at LSU. He's cheap.
George McNeill | $18,098 – McNeill has five straight finishes in the top 20 and has played well here at the TPC. He's just outside of thetop tier of players and his form is top notch heading into the tournament. He's made the cut six out of seven times here and he's nine for eleven in all tournaments this year.
Kevin Stadler | $18,359 – Stadler was tied for eighth here last year and he's enjoying a breakout season including his first career win.
Nicholas Thompson | $15,321 – Thompson had a lot of success here with three top 25 finishes over three years. He missed the cut last year, but he's in solid form coming into this tourney.
Jhonattan Vegas | $10,063 – Vegas bombs the ball (ninth in driving average this year) and the course shouldn't penalize him too much for his less than stellar accuracy.  Vegas is no longer suiting up this week.

Good luck this week! Head over to DraftStreet to choose your squad for this week.
DraftStreet Scoring
Roster size: 6 Golfers
Points Scoring
ALBA*   4.5 pts
EAG       2 pts
BRD        1 pt
PAR        0.2 pts
BGY        -0.6 pts
2BGY+   -1.6 pts
*ALBA = Albatross or double eagle
PLACE
1st                          8 pts
2nd                        5 pts
3rd                         4 pts
4th-10th               3 pts
11th-25th              2 pts
26th-50th             1 pt
Round Bonuses
BFR*                      1 pt
LROD**                2 pts
*BFR = Bogey-free round
*LROD = Low round
Note :
1. Ties will not affect "PLACE" bonus. For example, if three players tie for 2nd they will all receive the 5 point bonus for 2nd place.
2. Playoff holes will not count towards scoring but can impact the place a golfer finishes.
3. Golfers who withdraw or are disqualified in the middle of a round will receive 0 fantasy points for that round.
4. If multiple golfers tie for low round of the day, full bonus points will be awarded to all of them.