30 Prospects in 30 Days: Mike Zunino – C – Seattle Mariners
Mike Zunino has the look of an All-Star and he's only been in professional baseball for one season and he's only played 44 games. Is the hype justified?
Profile
Mike Zunino was drafted in the 1st round (#3 overall) in 2012 out of the University of Florida. The 21 year-old right-handed hitting catcher stands 6" 2" and weighs 220. He was also drafted out of high school in 2009 by the Oakland A's in the 29th round, but did not sign.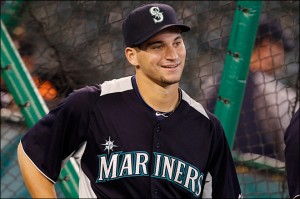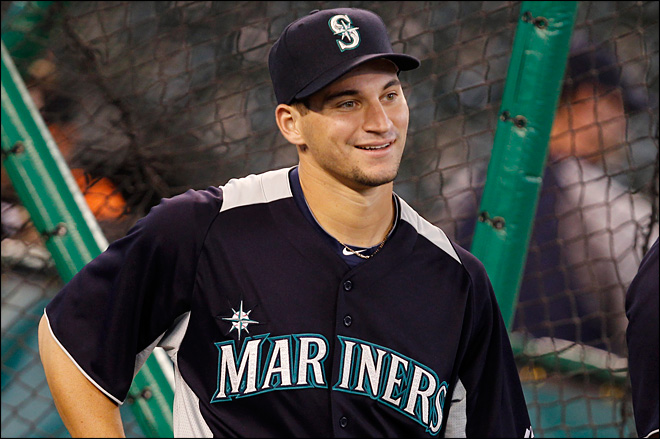 Pundits
Baseball Prospectus' top 101 came out this week and Zunino is listed as the #33 prospect in baseball and second on the Seattle Mariners list.
Baseball America sees Zunino as the 17th best prospect overall and the best prospect in the Mariners system (though just one spot ahead of teammate Taijuan Walker in the top 100). They also give Zunino's power high praise ranking it the best in the Mariners system.
Keith Law of ESPN ranks Zunino number 15 on his 2013 top 100 list (just one spot behind New York Mets catcher Travis d'Arnaud who I profiled here).
Production
We are a bit short on production data for Zunino, but his debut in 2012 was impressive. Over 190 plate appearances, Zunino offered a 360/447/689 slash line and popped 13 HRs.  In his junior (and final) season in college, he led the Gators in average, HRs and RBIs and nationally was, third in doubles, fourth in HRs, fifth in total bases, 10th in RBI and 11th in slugging percentage. The power that Baseball America recognizes as the best the Mariners have to offer has certainly shown in Zunino's recent on field exploits.
Projection
Most experts see Zunino as a high-floor player. They are reasonably sure they know the worst he will be in the major leagues. And that floor is of an all-around (offensively and defensively) average catcher with above average power. He has the skills to remain behind the plate at the major league level. Moreover, he is the rare catcher whose offensive game is on par with his defensive game. The real question is will his hitting improve enough to allow him to bat in the middle of the lineup. As it stands now, Zunino is likely going to hit down in the order and provide good power.
Prediction
What can we expect this year from Zunino? There are still some that believe Zunino has a chance to play in the majors this year especially with the trade of John Jaso. Current Mariners starting catcher Jesus Montero is below average behind the plate and the belief is Zunino's defense will allow him to supplant Montero and move him to another position.
I don't see it. I think the Mariners will want  more than the small sample they've already seen. I can see Zunino starting in AA and playing there for a month. If he progresses, the Mariners will bump him to AAA. Barring injury, I think he stays at AAA until a September call up to get a taste of the big leagues and ready him for the starting catcher gig in 2014. If he does get any significant playing time this year, I expect him to show some power, but struggle to hit better than .250 and hit in the lower third of the Mariners lineup.
Fact to impress your friends: Zunino's father Greg (now a professional scout) played minor league baseball for two seasons for the New York Yankees. His uncle also played Gary also played three minor league seasons.