30 Prospects in 30 Days: Nick Castellanos – 3B/OF – Detroit Tigers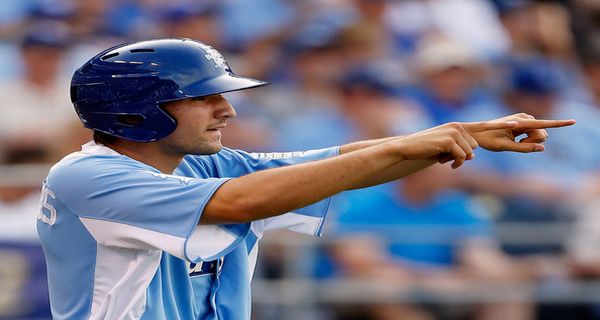 Nick Castellanos is blocked by Triple Crown winner Miguel Cabrera. Can he hit enough to populate right field for the Tigers for years to come?
Profile
Nick Castellanos was drafted in the 1st round (sandwich pick – #44 overall) in the 2010 MLB draft out of Archbishop McCarthy HS in Southwest Ranches, FL. He signed for $3.45M. The 21 year old right hander hitter stands 6' 4" and weighs 201 pounds. Castellanos started his career as a third baseman, but is now making the transition to right field.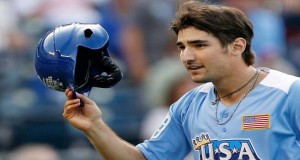 Pundits
Baseball Prospectus has Castellanos listed as the number 37 prospect in all of baseball (up from #71 in 2012) and he is the top prospect in their system.
Baseball America sees Castellanos as the 21st best prospect overall and the best prospect in the Tigers' system. He's steadily climbed the rankings moving from #65 to #45 to his current ranking.
Keith Law of ESPN ranks Castellanos number 38 on his 2013 top 100 list, dropping one spot from 37 the prior year.
Production
The Tigers have been aggressive (when haven't they?) with Castellanos so his production has been parts average, parts below average and parts outstanding. He put together a solid full season debut at 19 in the Midwest League (a notoriously difficult league to hit in) with an .803 OPS. He did strike out 130 times though he got on base at a .367 clip. In 2012, he was sent to the Florida State League and crushed the ball to the tune of a 1.014 OPS over 243 PAs. The Tigers decided they'd seen enough and pushed him to AA as a 20 year old. He struggled to a .678 OPS as he attempted to learn right field.
Projection
Castellanos has always had a solid hit tool, but it's unclear whether he will generate enough power to man a corner OF position. Does he have 12-15 HR power or will he grow to 25-30 HR power? The answer is unclear at this point. This year will be critical in his development. He'll likely need to cut down a bit on his strikeout rate as well to succeed as he moves up the ladder.  His move to RF puts more pressure on his bat to produce prodigious power displays on a regular basis.
Prediction
What can we expect this year from Castellanos? The Tigers are quite aggressive with prospects and there have been rumblings that he has a chance to break camp with the Tigers this year. I see the Tigers actually being a bit less aggressive with Castellanos. He clearly struggled after his promotion to AA. I think the Tigers will put him back at AA for a month and then promote him to AAA. I think we'll see Castellanos in Detroit in September of this year and he'll be in the lineup for Opening Day 2014. He's got Avisail Garcia in front of him in terms of development and I think Garcia would be the first recall from the minors should one of the current outfielders fail to deliver this season.
Fact to impress your friends: Tigers' teammate Alex Avila also attended Archbishop McCarthy HS, a couple of years before the young Castellanos.