2013 Fantasy Baseball: Anatomy Of A Mock Draft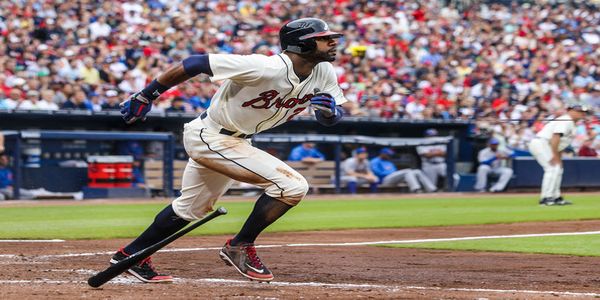 Just a few weeks ago, I had the pleasure of taking part in a slow mock draft with my colleagues over at RotoGraphs — the fantasy baseball sector of FanGraphs. This was a 12-team standard, 5×5 rotisserie format.
Although I will only be commenting on my own team, you can see the entire draft here.
Preparing for your fantasy baseball draft is never easy, especially when you're not familiar with the competition. With that said, this means those you are competing against won't be familiar with you and your strategies either — creating a level playing field. So I slapped together a few strategies and stuck to them:
1. Draft speed/power combination players
2. Draft high strikeout starting pitchers
3. Look for starting pitcher value late in the draft
4. Don't pay for saves
5. Don't overreact to ADP or position scarcity
| Pos | Hitters | Pick | | Pos | Pitching Staff | Pick |
| --- | --- | --- | --- | --- | --- | --- |
| C | Brian McCann | 14.8 | | SP | Felix Hernandez | 4.8 |
| 1B | Mark Teixeira | 8.8 | | SP | Matt Moore | 7.5 |
| 2B | Brandon Phillips | 6.8 | | SP | Tim Lincecum | 11.5 |
| 3B | Martin Prado | 10.8 | | SP | Josh Johnson | 12.8 |
| SS | Starlin Castro | 3.5 | | SP | Wade Miley | 16.8 |
| OF | Matt Kemp | 1.5 | | RP | Addison Reed | 13.5 |
| OF | Jason Heyward | 2.8 | | RP | Chris Perez | 15.5 |
| OF | Jay Bruce | 5.5 | | B | Brandon Beachy | 19.5 |
| UTL | Freddie Freeman | 9.5 | | B | Brandon McCarthy | 20.8 |
| B | Emilio Bonifacio | 18.8 | | B | Rafael Soriano | 21.5 |
| B | Alejandro de Aza | 17.5 | | B | Bruce Rondon | 22.8 |
| B | Billy Hamilton | 23.5 | | | | |
Sluggers:
The first three rounds went off without a hitch. Selecting Kemp and Heyward back-to-back was a dream come true. If I can pull this off in any of my real drafts, I will do it in heartbeat. Both of those outfielders are in my top 20 overall and are four-to-five category contributors, with batting average being the category in question. I fell victim to one of my strategies in the third round — don't overreact to position scarcity  — with the selection of Starlin Castro, but I felt this was a fine landing spot for him considering the offensive balance he could bring to the team at a shallow position. The only other player I considered at 3.5 was Justin Upton.
The middle rounds afforded me the opportunity to draft steady bats like Jay Bruce, Brandon Phillips, Mark Teixeira and Freddie Freeman. While there are some definite holes in their games, each player provided either upside at a position of need or the ability to pad the counting stats.
The additions of Prado, Bonifacio, de Aza and Billy Hamilton gave me lineup flexibility and a considerable amount of speed. If and when Hamilton arrives in the league this season, he should guide me to winning the stolen base category, if I didn't have it locked by then anyway.
Hurlers:
Typically, I will not draft a starting pitcher before the sixth round of a 12-team draft, but with six hurlers already off the board, Felix Hernandez seemed to be a worthy pick late in the fourth round. I understand he won't be getting me a ton of wins, but he's the high strikeout starter I coveted to anchor the staff.
Depth and upside are both present on this staff with Matt Moore, Tim Lincecum, Josh Johnson Wade Miley and Brandon McCarthy. Brandon Beachy will slip into a disabled list slot once the season begins and I would likely snag one of the many starters still available on the wire until he is ready for action — likely after the All-Star Break.
The Rafael Soriano selection in the 21st round may appear shrewd on the surface, however, it was more luck than anything else. Just moments before the Soriano deal was announced with the Nationals, it became my turn to select a player and I quickly claimed the closer. Although the Soriano selection was a product of a slow mock and the free agent process, my selection of Bruce Rondon in the 22nd round was not. The young fireballer will start the season as the closer in Detroit — further padding the notion that one does not need to "pay for saves."
Overall, I'm very happy with this fake team. I think if this league were to play out, I would definitely finish in the top third. There are many strengths to this team, but I think I may have some difficulty competing in the wins and ratio categories.
Now it's time for you to get your mock draft on. Are you prepared? If not, don't worry. We already did the work for you with our 2013 fantasy baseball draft kit.