2013 Fantasy Baseball Daily Fix: April 16, 2013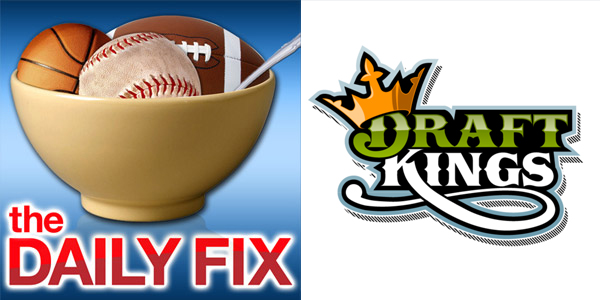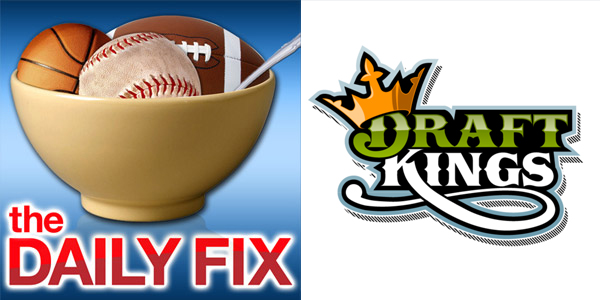 DraftKings.com Team of the Day
Today I'm playing the Daily Dollar contest over at DraftKings. You just risk $1 with the chance of winning $40, and you only have to finish in the top 40 to get paid. Don't forget you can claim your deposit bonus here.
C – Wilin Rosario, $4,900: Rosario crushed lefties to the tune of a 194 wRC+ last year. He'll face a not-so-intimidating lefty, Aaron Laffey, at Coors in the second game of a double header tomorrow.
1B – Prince Fielder, $4,300: Sure, Seattle isn't the greatest place to hit home runs, but Prince crushes right-handers and faces a bad one in Aaron Harang tomorrow. There is no reason that 16 other first base eligible players should cost more than he does.
2B – Dustin Pedroia, $4,300: Pedroia is better against lefties but is above average against righties as well. So the righty-righty matchup doesn't scare me off. Plus, of the 95 pitchers to throw 100+ IP in the last two years, Ubaldo has been the 5th worst at preventing steals. I wouldn't be surprised if Pedroia got one tomorrow.
3B – David Wright, $5,800: Rarely do I select the most expensive hitter at a position, but there's too much to like with Wright. First of all, Coors. Second, Wright has a 153 wRC+ over the last three years against lefties, and he'll face pathetic lefty Jeff Francis tomorrow night.
SS – Starlin Castro, $4,500: Castro is better against lefties. He'll face one in Derek Holland. Castro is also better at home. He'll face Holland at Wrigley.
OF – Jacoby Ellsbury, $4,400: Ellsbury will also be facing Ubaldo who, as mentioned, has been one of the absolute worst at preventing stolen bases over the last two years. Ellsbury is a lefty whose career wOBA is about 20 points higher against righties like Ubaldo than it is against lefties.
OF – Chris Davis, $4,300: I genuinely don't get this price. I don't really buy into hot streaks, but Davis has obviously been mashing to begin the season. And he's got a favorable lefty-righty matchup against Roberto Hernandez at home where he was MUCH better than on the road last year.
OF – Nelson Cruz, $4,200: (insert favorable platoon split, good ballpark analysis here)
SP – A.J. Griffin, $8,100: Despite his 1.93 ERA, Griffin actually hasn't pitched that well. He has only struck out five batters in 14 innings. But it's a small sample and you'd expect his strikeout rate to end up around league average where it was last year. With a matchup against the lowly Astros in his spacious home park, Griffin is a good cheap-ish option.
SP – Chris Capuano, $5,000: There are nine starters valued at $5,000 tomorrow, the cheapest price for a pitcher. But Capuano shouldn't be lumped into that group. He threw 180+ innings in each of the last two seasons with an xFIP under 4.00 both seasons and above average strikeout and walk skills. Throw in the great matchup against the Padres and Cap is potentially a huge bargain.