2013 Fantasy Baseball Daily Fix: July 14th 2013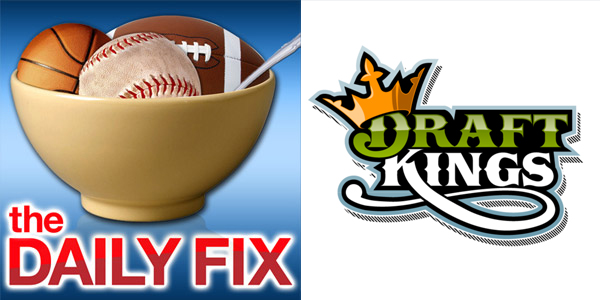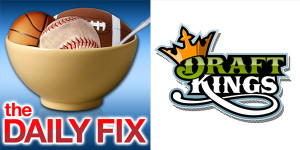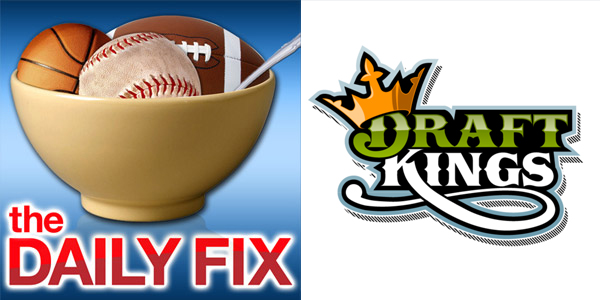 Today I will be playing the Daily Dollar (great for beginners) If you are new to @DraftKings Daily Fantasy Baseball, you can claim your Deposit Bonus here!
Once again, today is another risky day to play. Today I will be picking on the bad pitchers by starting the hottest hitters (not the whole lineup). Today that pitcher is Joe Blanton.
Here is my lineup:
Pitcher: Julio Teheran | $7,000: Teheran faces the Reds at home today. Here are Teheran's last five home starts:
7-4 vs. Miami: 5.0 IP, 6 H, 3 ER, 2 BB, 7 K
6-28 vs. Arizona: 6.0 IP, 4 H, 0 ER, 1 BB, 10 K
6-16 vs. San Fran: 6.0 IP, 7 H, 0 ER, 1 BB, 8 K
6-15 vs. Pittsburgh: 8.0 IP, 1 H, 0 ER, 2 BB, 11 K
5-31 vs. WSH, 6.2 IP, 7 H, 3 ER, 1 BB, 9 K
An unbelievable stretch for the young right hander at home; he has a 45:7 strikeout to walk ratio in his last five home starts.
Pitcher: Cole Hamels | $9,600: Hamels has been excellent in his last two starts. In 15 innings he has allowed 11 hits, two earned runs, and struck out 12 while walking just one. Consistency has been hard to come by for Cole this season. Fortunately though, the Chicago White Sox are quite an atrocious offensive team. Only the Marlins and Astros have a worse wRC+ than the 84 that the White Sox have. Cole should be excellent.
Other options: If you enjoy drinking heavily while watching baseball, go ahead and choose Dillon Gee and his modest $7,200 salary. He faces the Pirates in Pittsburgh. He'll probably blow up, but Gee usually does exactly what I think he won't do. So, there's that.
Catcher: Hank Conger @ SEA | $3,200:
Other options: Brian McCann has a home run in two straight games. He's $3,800. Buster Posey is $4,100, has three straight multi-hit games, and is good against lefties. He faces Padres starter Eric Stults.
First Base: Kendrys Morales vs. LAA | $3,800: Morales is absolutely a must start against the awful Joe Blanton. Morales is 11-26 in his last 15 days, with nine runs scored, six RBI and a .444 OBP and .846 slugging.
Second Base: Kyle Seager vs. LAA | $4,200: Seager has been on an absolute tear of late, and he too is a must start against Blanton. Seager has a 12 game hitting streak during which he is hitting .435 with six HR and 10 RBI.
Third Base: Pedro Alvarez vs. NYM | $4,000: Dillon Gee stinks and Pedro Alvarez is white-hot.
Shortstop: Hanley Ramirez vs. COL | $5,200:
Outfield: Raul Ibanez vs. LAA | $3,700:
Outfield: Mike Trout @ SEA | $5,700: Hisashi Iwakuma has been awful in his past few starts, giving up a total of 10 HR over his last five games.
Outfield: Wil Myers vs. HOU | $3,600: Eric Bedard is a soft tossing lefty. Wil Myers smashes soft tossing lefties.