2013 Fantasy Baseball Daily Notes: July 24th: Jason Grilli to the DL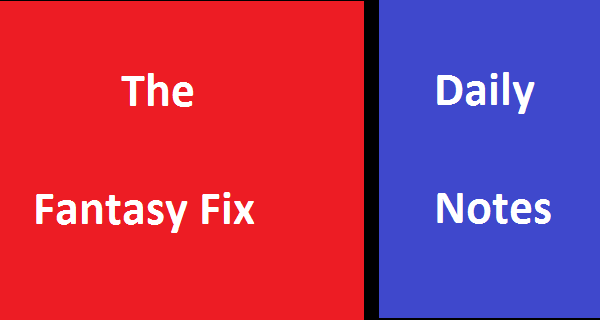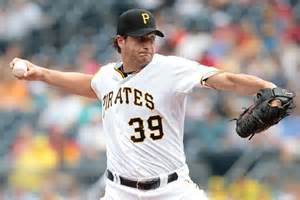 July 24th: Jason Grilli heads to the Disabled List
Pitching News and Notes:
Pittsburgh Pirates closer Jason Grilli is officially headed to the disabled list with a right forearm strain according to the Pittsburgh Tribune-Review. Mark Melancon needs to be added in every single format.
Tampa Bay Rays pitcher Alex Cobb (concussion) was removed from Tuesday's rehab start at High-A Port Charlotte due to a blister on his right index finger. Cobb says the injury is a "minor concern" according to the Tampa Bay Times.
Los Angeles Angels starting pitcher Tommy Hanson pitched well in his return to the rotation after spending time on the disabled list with a forearm injury. He pitched five and one thirds innings. He yielded four hits and an earned run; he struck out eight and issued no walks. He faced the Twins in this one He left the game with a lead, but Dane De La Rosa gave up a run in the seventh, followed by one from Kevin Jepsen  in the eighth. Of course then came the epic blowup from closer Ernesto Frieri. Frieri allowed five earned runs in just one third of an inning and the Twins won the game 10-3. This was a nice start from Hanson but it bears noting that Hanson continues to be incredibly inefficient with his pitches. He has not gone more than 6.1 innings in a start this season.
Cleveland Indians starter Corey Kluber threw a successful bullpen session on Tuesday and is in line to start on Friday still.
Washington Nationals starter Ross Detweiler will see a back specialist later this week, according to MLB.com's Bill Ladson.. For NL-Only leaguers, Ross Ohlendorf is making a spot start in place of Taylor Jordan, who has struggled. Should Ohlendorf continue to be better than Jordan, he will be in line for more starts if Detweiler misses even more time.
Hitting News and Notes:
Los Angeles Angels outfielder Josh Hamilton was scratched for the second straight day with a stiff ankle. Hamilton said he doesn't believe his ankle will cause him to miss many more days. This usually means the player is headed to the disabled-list. Collin Cowgill started in Hamilton's place on Tuesday.
Miguel Cabrera was held out of the lineup once again on Tuesday. Fantasy owners of both Miguel Cabrera and Prince Fielder are panicking right now; if Cabrera misses time obviously that hurts the Cabrera owner, and Fielder has been pretty sub-par this season (for his standards) and he can't afford to lose his lineup protection.
Oakland outfielder Yoenis Cespedes will start on Wednesday after playing in Tuesday's game as a pinch hitter. This is being reported by Jane Lee of MLB.com. Cespedes had missed four straight games prior to last night.
Three Up:
Marlins outfield prospect Christian Yelich went 3-4 with two RBI in his Major League debut. This is what we can expect from Yelich; he's going to provide a lot of batting average but not a huge amount of power. At best, Yelich will have a line similar to Ben Zobrist with significantly fewer counting stats. That may seem like an extremely impressive sign-on for Yelich, but recall that Zobrist's value comes from his reliability and positional value in the middle-infield. Yelich qualifies at just first base and outfield in ESPN.com leagues. That stat line from an outfielder is worth starting in the vast majority of leagues, but not in 10 and 12 team mixed leagues just yet.
Astros starting pitcher Jarred Cosart was impressive again, this time against the Oakland A's. Cosart has given up just one earned run in his first 15 innings, however his strikeout to walk ratio over that span is a bit of a concern that he may be flourishing due to lack of familiarity from the Major League hitters facing him.
New York Mets starter Carlos Torres was excellent on Tuesday. He struck out six batters in as many innings, walking just two. He has given up two earned runs in 11 innings, notching 11 strikeouts and two walks. The two walks were as many as Torres had recorded over the course of his previous 22.2 innings pitched the entire season. He now has just four walks in 28.2 innings. This is against 26 strikeouts; yes, that's a 6.5 K/BB ratio.
Three Down:
Jason Hammel continues to be awful this season; he posted a quality start but he has allowed ten hits in each of his past two outings. He has a 1.49 WHIP on the season; much of this has been a result of his velocity decrease. He's lost a full mile per hour on his fastball and sinker, and three miles per hour on his changeup.
Kris Medlen has survived his immediate replacement in the rotation thanks to Paul Maholm heading to the disabled list. Medlen has not posted a quality start in either of his past three outings. He has matched neither of the criteria for a baseline quality start. He has not gone six innings in either of his three past starts, in addition he has given up 4+ earned runs during that time as well.
Taylor Jordan –starting pitcher for the Washington Nationals- looks to have lost his rotation spot following another sub-par outing. Only Jordan Zimmerman can prevent Jordan from losing his rotation spot; Zimmerman is banged up at the moment to a blister, but he should be fine so it looks like sayonara for Taylor Jordan.
Stream-Em:
A.J Griffin | OAK | @ HOU | 42.9 percent owned
Felix Doubront | BOS | vs. TB | 15.8 percent owned
Scott Kazmir | CLE | @ SEA | 2.8 percent owned
Jorge De La Rosa | COL | vs MIA | 36.7 percent owned
Leave-Em:
Ian Kennedy | ARI | vs. CHC | 33.1 percent owned
Andy Pettitte | NYY | @ NYY | 13.9 percent owned
Ricky Nolasco | LAD | @ TOR | 39.9 percent owned