2013 Fantasy Baseball Daily Notes: July 31st: Jake Peavy Traded to the Red Sox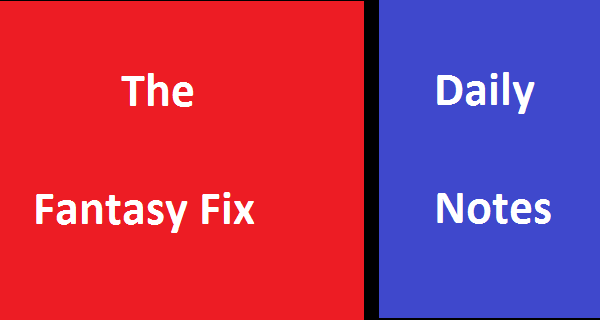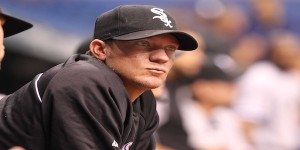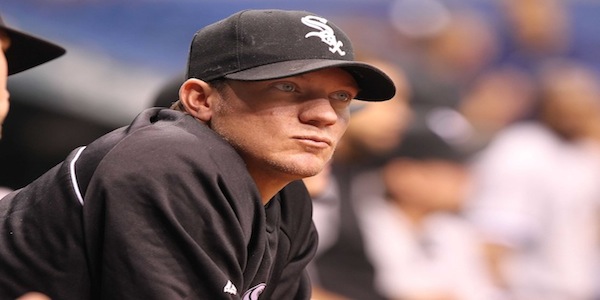 July 31st Daily Notes: Jake Peavy Traded to Boston:
Now former Chicago White Sox starting pitcher, Jake Peavy, was traded to the Boston Red Sox on Tuesday in a three-team trade involving the Detroit Tigers as well. This trade is an excellent deal for the Detroit Tigers and Chicago White Sox, as they are both adding excellent young players. The Detroit Tigers have acquired shortstop Jose Iglesias, a much needed defensive wizard for the left side of their infield (where Miguel Cabrera lumbers about at third base). The Chicago White Sox acquired outfielder Avisail Garcia who is the Detroit Tigers best power prospect, and has gained the nickname "Mini Miggy".
Now with Jake Peavy on the Red Sox, the Sox will have an excellent chance to keep pace with the Rays who have had an amazing run lately with pitching.
Speaking of an amazing run of pitching, that leads us to another big story: Roberto Hernandez of the Rays threw a complete game, allowing two earned runs and just five hits with six strikeouts. His Rays beat the Diamondbacks 5-2.
Game Notes:
The Milwaukee Brewers beat the Chicago Cubs 6-5 in Game 1 of their double-header yesterday. Jean Segura homered in a 2-for-4 performance, Norichika Aoki stole two more bases, and Yovani Gallardo was horrendous again as he failed to get out of the fifth inning. Apparently Gallardo was dealing with a hamstring injury, as that is stated to be what caused him to leave the game. I'm not buying it though, and I believe his poor skills this season are the real reason to blame for his short outing. He threw 94 pitches in just 4.2 innings.
The Kansas City Royals beat the Minnesota Twins 7-2 yesterday. Mike Moustakas hit two home runs and is now hitting .303 since the All-Star break. Ervin Santana dazzled once again, going seven innings while allowing just four hits and two earned runs while striking out eight. Santana lowered his ERA to 3.03 on the season.
The Detroit Tigers beat the Washington Nationals 5-1, but it was not all good news for Detroit as Miguel Cabrera left the game in the fifth inning after apparently re-aggravating his hip injury. He will be re-evaluated Wednesday. With the possible suspension of Jhonny Peralta potentially looming, the addition of Iglesias is all the more important for this Tigers squad.
The Cleveland Indians beat the Chicago White Sox 7-4 behind Yan Gomes's three RBI. The main news from this game is that Chicago outfielder Alex Rios fouled a ball off his foot in the eighth inning and was removed from the game. The good news is that it is revealed that Rios may not miss tomorrow's game, as the injury has been deemed not very serious according to a report by CSNChicago.
The Texas Rangers and Los Angeles Angels were engaged in a super high scoring back and forth game that ended 14-11 in the tenth inning. Texas won the game despite losing Nelson Cruz to quad tightness early in the game. Mike Trout hit third for the Angels and went 4-4 with two walks and an RBI. Also, Josh Hamilton had four RBI and Leonys Martin hit his 6th home run of the season which ended up being of the walk-off three RBI variety. This was a much needed game for Martin as he had been struggle in July until recently.
Stream-Em:
Tyler Chatwood | COL | @ ATL | 29.0 percent owned
Jenrry Mejia | NYM | @ MIA | 10.5 percent owned
Henderson Alvarez | MIA | vs. NYM | 3.5 percent owned
Leave-Em:
Wade Miley | ARI | @ TB | 47.0 percent owned
R.A. Dickey | TOR | @ OAK | 87.6 percent owned
Jeff Locke | PIT | vs. STL | 100 percent owned