2013 Fantasy Baseball, The Daily Fix: August 22, 2013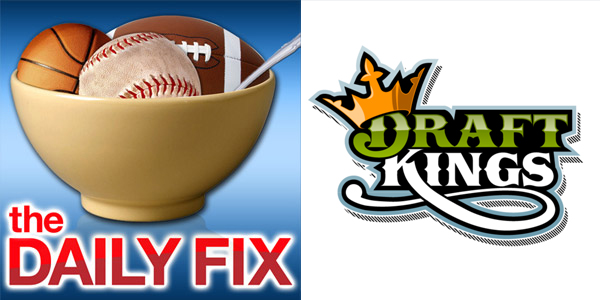 Thursdays are rough days for daily fantasy baseball. You start with a diminished schedule and then split the contest between the early games and the late games. That means the choices for everyone are diminished. However, everyone has to play by the same rules, so if you keep your head you can come out ahead. The key is always to start with the starting pitchers and go from there. That is your best way to make it through the maze.
Today, I'm playing in a Double Up! contest again. They range anywhere from a dollar to ten dollars, but each works the same way. If you finish in the top half you get almost twice as much as you put in. Naturally, DraftKings gets their cut because they have to pay their employees, the light bill, and make a little for their trouble. That being said, they are very generous to those that start playing as they will give you a deposit bonus you can access here.
My Lineup
| | | | | |
| --- | --- | --- | --- | --- |
| | | Salary | FPPG | Notes |
| C | Yadier Molina | 4,200 | 7.8 | He has been extremely hot lately. Three and four hit nights seem to be happening regularly. |
| 1B | Darin Ruf | 3,400 | 7.3 | Ruf will fall out of his tree soon enough. Here is betting it won't be until after tonight. |
| 2B | Matt Carpenter | 4,000 | 8.6 | He continues to lead all second basemen in fantasy points per game. |
| 3B | Pedro Alvarez | 3,500 | 7.7 | He quietly reached the 30 home run plateau and is now gaining on 100 RBIs. |
| SS | Alexei Ramirez | 3,500 | 6.8 | He seems to have developed a power outage, but he still has 25 stolen bases. |
| OF | Domonic Brown | 4,400 | 8.4 | If he hustles he can get to 30 home runs and 100 RBIs despite missing more than 20 games due to injury. |
| OF | Andrew McCutchen | 4,400 | 9.5 | He is still an elite player, but few people have taken notice. |
| OF | Michael Cuddyer | 4,100 | 9.1 | The power might not be there, but a .925 OPS is a .925 OPS. |
| P | James Shields | 8,900 | 17.0 | The Royals are competitive and he is the biggest reason why. |
| P | Jeff Locke | 7,800 | 14.7 | Going up against the Giants in San Francisco is a good matchup. |
Twitter Question of the Day
Jose Bautista owners are bumming because he has a bruised left hip bone bruise. So, the twitter question of the day revolves around filling his place in the lineup. The opening question is whether you simply want to find a decent replacement for a couple of weeks or whether you want to fill specific needs on your team. If we look at Yahoo leagues and players available in more than 50 percent of leagues we see plenty of options available. Let's start with the best available outfielders.
Raul Ibanez is the top rated outfielder available in more than fifty percent of leagues. He has 25 home runs, so you can possibly get some much needed power while Bautista is on the shelf. Of course, you lose some in the translation. He doesn't play everyday and so you don't get the runs and RBIs that Bautista gives you. Of course, there are other ways to skin a cat and one of the things you can do is look for who will ultimately replace Bautista in the lineup in Toronto. Rajai Davis has only played about half the time, but he has stolen 37 bases in that time. Maybe you can't get the power, but you can enhance your team in other ways. Anthony Gose will likely play a lot in right field. He is a good stolen base threat as well.