2013 Fantasy Baseball, The Daily Fix: June 26, 2013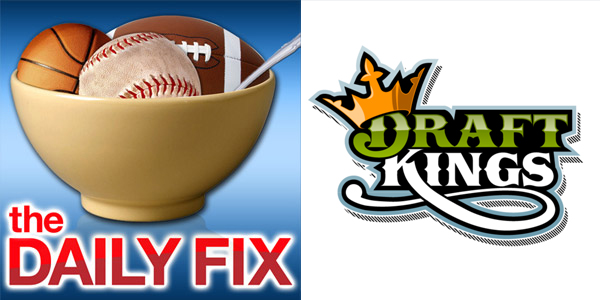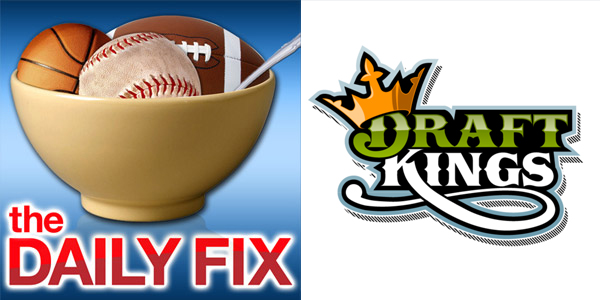 Before we move onto the daily lineups I should put forth a bit of a disclaimer. I will be deviating from my normal methodology today and trying something else. It has little to do with lack of success lately (although that is a pleasant side effect) and more to do with the circumstances of the daily schedule itself. For those new to my methodology, let me explain.
My normal pattern of behavior is to look at the pitching matchups so I could pick out five pitchers that look like good bets to perform well and five pitchers that will perform poorly. The five pitchers that will perform well get consideration as starters. I found five such pitchers on today's docket. However, when looking at the other list I found more than five. In fact, I found many more than five.
When the dust settled I found as many as ten. So, instead of sifting through ten different players at each position I tried a new trick. I simply went to Yahoo and looked at the top performers at each position over the last 30 days. Chances are that I could pick one of those five guys that was also going against a struggling pitcher. Sometimes, it didn't work out that way, but I think you will agree that this will be an equally compelling lineup.
Today, I'm playing in a Double Up! contest. They range anywhere from a dollar to ten dollars, but each works the same way. If you finish in the top half you get almost twice as much as you put in. Naturally, DraftKings gets their cut because they have to pay their employees, the light bill, and make a little for their trouble. That being said, they are very generous to those that start playing as they will give you a deposit bonus you can access here.
Just a friendly reminder, the first lineup is the one I will actually be playing in my contest. Keep in mind that some contests only allow you to use players playing in early games and some allow you only to use players playing in late games. So, you have to look carefully at the directions before you enter. The second lineup offers reasonable alternatives at each position, but you will notice the salaries do not add up to $50,000.
My Lineup
| | | | | |
| --- | --- | --- | --- | --- |
| | Player | Opposing SP | Salary | Notes |
| Catcher | A.J. Pierzynski | Andy Pettitte | 3,700 | Pettitte is on the borderline between mediocre and bad. Pierzynski is affordable. |
| First Base | Paul Goldschmidt | Jordan Zimmerman | 4,800 | Goldschmidt has 27 RBIs in the last 30 days. |
| Second Base | Matt Carpenter | Erik Bedard | 4,400 | Carpenter has been a top three second baseman in the past month. |
| Third Base | David Wright | John Danks | 6,100 | I usually don't like paying this much but it's an elite player and hittable pitcher. |
| Shortstop | J.J. Hardy | Scott Kazmir | 4,100 | I usually bet on Kazmir to get blown to bits every time out. |
| Outfield | Nate Schierholtz | Yovani Gallardo | 3,900 | Gallardo has been better of late, but so has Schierholtz. |
| Outfield | Nate McLouth | Scott Kazmir | 4,100 | The AL leader in stolen bases also has eight home runs on the season. |
| Outfield | Domonic Brown | TBD | 4,200 | Brown has been on a rampage all month. |
| Pitcher | Mike Minor | Kansas City Royals | 9,600 | I'm hedging my bets today on the pitching front. |
| Pitcher | Luis Mendoza | Atlanta Braves | 5,000 | He has been pitching decently and we can always hope for a pitcher's duel. |
A Reasonable Alternative
| | | | | |
| --- | --- | --- | --- | --- |
| | Player | Opposing SP | Salary | Notes |
| Catcher | Yadier Molina | Erik Bedard | 4,200 | This seems unfair for a guy hitting better than .350 for most of the season. |
| First Base | Chris Davis | Scott Kazmir | 6,000 | He is on pace to hit more than 60 home runs and drive in nearly 150 runs. |
| Second Base | Jason Kipnis | Jason Hammel | 5,600 | He very quietly puts up very impressive numbers. |
| Third Base | Miguel Cabrera | Tommy Hanson | 6,900 | With Chris Davis in the league it seems impossible but he still is the MVP. |
| Shortstop | Jean Segura | Scott Feldman | 4,300 | If it weren't for his time last year he would be the NL Rookie of the Year. |
| Outfield | Yasiel Puig | Tim Lincecum | 4,800 | This guy is hitting everything that moves |
| Outfield | Carlos Beltran | Erik Bedard | 4,400 | He has quietly been as productive as ever this season. |
| Outfield | Carlos Gomez | Scott Feldman | 4,300 | I'm not a big Gomez fan, but he has been consistently productive. |
| Pitcher | Jordan Zimmerman | Arizona Diamondbacks | 9,400 | Zimmerman has been the best pitcher in the NL all season. |
| Pitcher | Lance Lynn | Houston Astros | 11,100 | The ten win pitcher is going up against the worst team in the AL. |