2013 Fantasy Baseball: The Week 4 Closer Report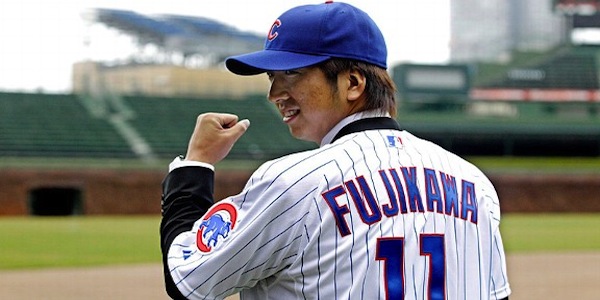 Things are settling in nicely here at the Closer Report. We're starting to get some clarity on jobs as manager's back new closers and incumbents pitch and solidify their status.
St. Louis Cardinals
Edward Mujica has charged into the lead of the bullpen race in St. Louis. Mitchell Boggs has been inconsistent at best. Trevor Rosenthal has been electric, but hittable. Mujica has never held the closer's role in the majors, but at 29 has his best shot to do so. His minor league track record shows a bit of success as a closer with 57 saves over 149 relief appearances. However, he's only held a 7.3 K/9 record in the majors over 322 appearances in the majors and may not have the "swing and miss" stuff to hold the job.
Should you invest heavily? No, but you should invest. He'll be the closer for now. It's not clear what Mike Matheny will do at this point, but I don't think Mujica has the requisite skills to hold the job. The key to the Cardinals bullpen is Trevor Rosenthal and he hasn't been effective this year. If he can right himself, I think the Cards will slide him into the closer's role and let him run with it this season. That said, Mujica is the man of the hour, so if you are desperate for saves, grab him.
Boston Red Sox
We're back to a familiar place examining the Red Sox bullpen. Joel Hanrahan "went on the DL" with a hamstring injury. Miraculously, he was throwing off flat ground the next day. If you recall, I'm not a fan of Hanrahan and so I wasn't stunned to see that he was put out to pasture…errrr put on the DL. And now manager John Farrell has come around to my way of thinking and said that Hanrahan is not guaranteed his job as closer when he returns. Andrew Bailey gets first crack at it. He has the skills and track record to hold the job…until he gets hurt which invariably will happen.
Bailey should keep the job even when Hanrahan returns and I'd invest more in him than Mujica. Junichi Tazawa still looks like the apprentice to Bailey and I still expect him to pick up a handful of saves. Hanrahan's numbers have been diving since last season. I don't think it's a mirage – he's either hurt or not a good pitcher. Either way, he's not worthy of a spot on you squad.
Chicago Cubs
Shawn Camp imploded this week and showed he's not a very good pitcher (which mirrors his track record). James Russell hasn't had an opportunity yet and while he's like a better pitcher than Camp, he'll still only have save opportunities against lefty heavy lineups.
Importantly, Dale Sveum said that Kyuji Fujikawa is the "logical choice" to take over the closer's role when he returns from the DL. Fujikawa has already started throwing and should be back around mid-May. Until then the Cubs will limp around trying to mix and match.
I still think Arodys Vizcaino gets a shot in the second half once he returns from the DL so stash him if you can.
Detroit Tigers
Jose Valverde has been assigned to High-A to begin his ascent back to the majors. Joaquin Benoit picked up a save this week, but read me now and believe me later – Jose Valverde will lead the Tigers in saves this season. Just like he did last year. And if you are holding on to any of the other Tigers' relievers, don't. See if someone believes they might pick up some saves and get what you can for them. If not, dump them for someone else.
Close Calls
Ryan Madson is targeting a May 1 return to the majors. He's going on a rehab assignment and then will likely be eased back into the role. I think he takes over from Ernesto Frieri in mid-May, but is still a huge injury risk. Frieri will continue to have value in most leagues even when Madson returns.
Sergio Santos went on the DL this week and was ultimately diagnosed with a strain of the flexor pronator muscle. It's a bit more serious than was originally thought and he could be out for a month. That helps Casey Janssen and moves Steve Delabar into the backup role. Delabar has an attractive K/9 rate, but an astronomical walk rate to go along with it. He's probably not a viable long term solution in the closer role and strengthens Janssen hold on the role.
Greg Holland took a vacation and came back and struck out the side on 14 pitches against the Braves (Justin Upton, Evan Gattis and Dan Uggla). On the previous day, Kelvin Herrera game up three home runs to the Braves (Jason Heyward, Upton and Uggla). Holland's grip on the role tightens. I still see Holland as a top 10 closer this year. Acquire him if you can.
See you all next week.