2013 Fantasy Baseball, Waiver Claims – Alex Wood and Brandon Beachy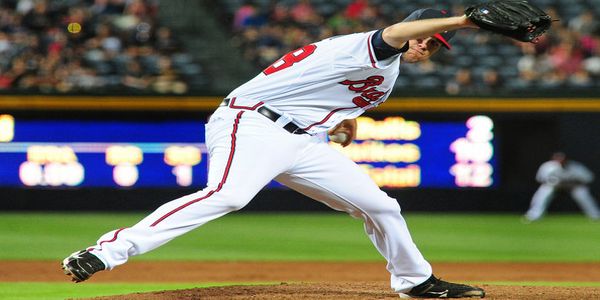 The Braves rotation has been pretty solid all season. They've gotten great performances out of Julio Teheran and Mike Minor. Tim Hudson has taken his lumps, as have Kris Medlen and Paul Maholm. It appears that the winds of change are swirling around Atlanta and those changes will have pretty significant fantasy implications.
Alex Wood was recently sent down to AAA in order to get stretched out to take a spot in the rotation. That spot was vacated by Paul Maholm for the time being due a wrist injury (and poor performance). This may seem like a short term fix, but many around the Atlanta area, including myself, think Wood is there to stay if he performs well. Maholm and Medlen have been struggling recently. Medlen's overall numbers haven't been too bad, but he's been pretty brutal to watch at times.
I've read numerous scouting reports on Wood since he was drafted. Many scouts and writers think the delivery won't hold up very well over the long term. That may be true, but there isn't a doubt in my mind that he is better than Paul Maholm currently. In Wood's 57 innings this season at AA he posted a FIP of 2.27 which was held up by striking out a batter per nine and limiting his walks per nine to 2.37. I wasn't happy when the Braves called him up to essentially waste him in the pen during mop up situations. I didn't feel it was good for his development if they plan on using him as a starter in 2014 and beyond. Nevertheless, I enjoyed watching him pitch and it did allow us to get a little major league data on him. His K/9 jumped a little in the bullpen role as did the walk rate, but that is a little expected due to possibly airing it out in short bursts. He forced batters to hit groundballs 60.8% of the time.

Those comparables for Alex Wood put him in pretty good company. All of those starters have a K/9 north of 8.5, a BB/9 of  3.54 or better, and GB% of  45% or greater. Obviously the 45% rate doesn't fit perfectly, but for comparisons sake we'll use it. As you can see, a lot of strikeouts, a low amount of walks, and a lot of grounders is a very solid recipe. If Alex Wood is allowed to keep his rotation spot after Maholm is ruled healthy, I truly believe he'll produce good enough numbers to be one of the Braves' best pitchers in the next two months. Add him wherever you can, there aren't many guys on the waiver wire with this much upside.
As far as Brandon Beachy goes, the rehab is seemingly coming nicely despite some early soreness. Soreness is to be expected, so that isn't really a huge concern going forward. Beachy's role in the rotation was always: Who will he replace once he's back? Medlen is simply the most expendable person in the Atlanta rotation at this point. You could argue that Tim Hudson has been worse than Hudson, but the Braves aren't moving him to the bullpen. Medlen has been bullpen experience which could be vital for the Braves down the stretch. According to Mark Bowman, Beachy wouldn't be able to join the rotation until after Medlen's next start on Sunday. Unless something changes very quickly, I fully expect Beachy to replace Medlen in the rotation once he's able to. Beachy has been very good during both of his seasons in the MLB and I don't see any reason for that not to continue. Beachy's strikeouts were down in 2012 compared with his 2011 campaign, but he did see a sizable uptick in his groundball rate. I could see him putting together these numbers the rest of the season pretty easily: 8 K/9, 3 BB/9, and 3.35 ERA. His ZIPS projections hover around there, seeing his ERA slightly higher.
If you're looking for pitching help, both of these guys might be available. They're not all reward though, there is some risk involved. Wood might not keep his spot long and Beachy could easily have a set back. I'm willing to bet on both of them. If Wood comes in and performs the way I believe he is capable I can't see the Braves yanking him in order to put a struggling Paul Maholm back in. The same goes for Beachy. With Medlen struggling, all it really takes is a quality outing from Beachy on his first time out to solidfy his spot in the rotation. If they're available in your league grab them now.