2013 Fantasy Baseball Week 20 Waiver Wire: 3 to Cut 3 to Catch, 3 to Keep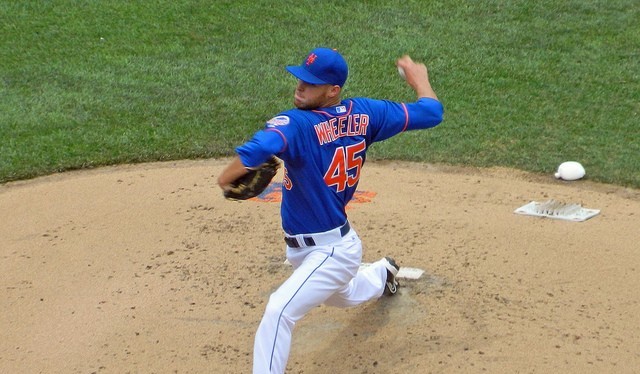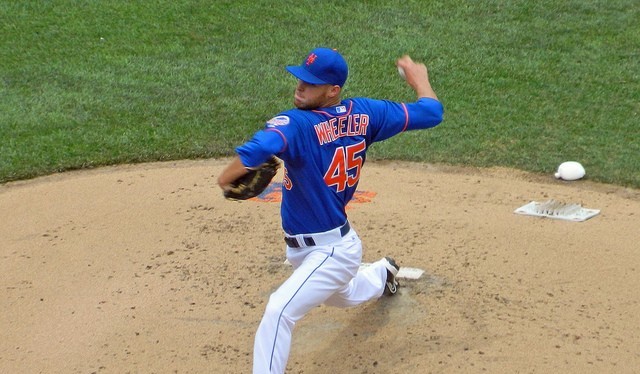 It's a pitcher-heavy edition of fantasy baseball 3×3 for Week 20. We're believing in Chad Gaudin, doubting Zack Wheeler and Francisco Liriano, and enjoying Ian Kennedy's new digs.
There are plenty of waiver wire columns out there that provide an exhaustive list of the most added players in fantasy leagues. This isn't one of them. Here, we'll run down a few lesser-known, lesser-considered, or lesser-owned players, with perspective on who deserves a your attention, who deserves your patience, and who deserves to go straight to bed without dessert.
3 TO CUT
I'm generally of the mind that supremely talented young pitchers really don't need to spend much time in the minor leagues. When you're throwing high-90's heat and/or featuring a devastating secondary pitch, there's only so much to be gained from whiffing an army of bus riders in rural Iowa. Although he began this season labeled as the Mets' top prospect, Zack Wheeler's short major league stint has proven that he needs a bit more seasoning.
We knew Wheeler would struggle to find the plate and he has, posting a F-Strike % below 50% and a below average zone percentage. We thought he'd make up for the wildness with whiffs, but Wheeler has struggled there as well. He hasn't been able to coax hitters to chase offerings outside the zone at even a league average rate and his 8.2% swinging strike rate would rank just 60th among starters if Wheeler had pitched enough innings to qualify.
Wheeler's fastball velocity is among the best in baseball, but results on the pitch have been mediocre at best; he's managed only 24 strikeouts against 19 walks on his fastball. A .238 BABIP has bailed him out a bit, but hitters have still tuned up Wheeler's heater for a robust .197 ISO.
Zack Wheeler may very well end up his career as a terrific pitcher, but he just isn't a very good one right now.
I'd trade/drop him for: Felix Doubront, Danny Salazar, Edwin Jackson
Francisco Liriano was hammered by the Colorado Rockies for 12 hits and ten runs in just 2.1 innings on Friday. Typically, an outing like this would signal an opportunity to buy low on a pitcher who's been among the best in baseball, but in Liriano's case, I rather take it as an excuse to cut bait. That start in Colorado was the second time in five starts that he'd failed to finish five innings, and he's walked at least four in three of his last seven starts.
These are relatively small signs, but I just can't shake the fear that the old Francisco Liriano is going to come back, emerging from the Alleghengy like a WHIP-ruining Godzilla bent on crushing the dreams of Bucs fans and fantasy owners alike. His strikeout rate and walk rate have been consistently moved in the wrong direction month-over-month; his K/BB has gone from 3.50 in May to 2.36 in July and 1.00 in August. If you can convince a rival owner that they're buying low, sell Liriano now.
I'd trade/drop him for: John Lackey, Homer Bailey, Julio Teheran
The phrase "smoke and mirrors" comes to mind.
Joe Kelly's not a bad pitcher, and he's pitched well over the past couple of weeks, but his actual ability doesn't even come close to lining up with the results he's posted recently. The smoke started to clear on Sunday when Kelly surrendered four runs (three earned) to the Cubs, but prior to that, he'd allowed more than one earned run only once in his last eight starts.
Kelly has neither overpowering stuff nor pinpoint control. His zone percentage, first strike percentage, walk rate, and swinging strike rate are all worse than league average; it's not a surprise that he can't even manage two strikeouts for every walk. Kelly allows far too many baserunners (even in the midst of his lucky streak, his WHIP is 1.37) and without a knockout pitch, he has to rely on good fortune to wriggle off the hook. When that fortune runs out (and it probably will soon), Kelly will be just about useless.
I'd trade/drop him for: Bruce Chen, Hector Santiago, Martin Perez
3 TO CATCH
On his tenth team and 11th year in the league, Chad Gaudin is in the midst of a career year. Sure, a favorable BABIP and strand rate have something to do with his career-best 2.42 ERA, but that 3.19 FIP is a career high as well. His strikeout rate is just shy of a personal best and he's dropped his WHIP to 1.14 from a career average of 1.47.
Those numbers seem a bit fishy on the surface, but there's real improvement here. Although his fastball velocity is actually down a bit from his career average (much of which came as a reliever), his four seamer and sinker have been more effective this season in generating whiffs and foul balls, helping Gaudin to keep himself ahead in counts. Success with his hard stuff allows Gaudin to set up his putaway pitch, the slider.
He's better than a spot starter going forward, but keep an eye on the matchups. Gaudin is dominant against right-handed hitters, but struggles against lefties. Pick him up, but keep him on the bench against lefty-dominated lineups.
To pick him up, I'd drop: Scott Feldman, Jeremy Guthrie, Phil Hughes
Justin Maxwell has been dynamite in his first 23 plate appearances with the Kansas City Royals. He's produced 0.6 fWAR in just eight games after generating only 0.4 fWAR in his 40 games with the Houston Astros this season. The KC outfield is a bit crowded, but now that Lorenzo Cain has been placed on the DL, he's got a clear path to everyday playing time.
Maxwell is a flawed player, he strikes out a ton and will be lucky to post a batting average better than .250, but he's available in a ton of leagues and provides a valuable combination of power and speed. Over the last month, Maxwell has the 11th-best slugging percentage in baseball, better than Jose Bautista, Joey Votto, and Justin Upton. Rate stats like batting average are much harder to move late in the season anyway, which makes Maxwell's production in counting categories even more valuable and his horrific batting average even less detrimental.
To pick him up, I'd drop: Christian Yelich, Dayan Viciedo, Ryan Raburn
LaTroy Hawkins hasn't been formally dubbed "closer" for the Mets, but now that Terry Collins has expressed at least some degree of confidence in him, and Hawkins has subsequently converted each of the save opportunities he's been given, fantasy owners can treat him like he owns the ninth. Hawkins has been excellent in those save chances, allowing no runs and only three baserunners on the way to closing out all three of his opportunities.
The 40-year old has never really had overpowering stuff and certainly doesn't now; he's sparked this renaissance by hammering the strike zone with spectacular consistency. His walk rate has dropped to a career low, most likely spurred by a career-best first strike percentage. Hawkins' strikeout rate will always be subpar for a late-inning reliever, but his low walk total helps to mitigate the damage. He won't be elite, but he'll pitch well enough to hold the job.
To pick him up, I'd drop: Jose Veras, Kevin Gregg, David Robertson
3 TO KEEP
In the last 30 days, the only shortstop with a better wOBA than Stephen Drew is Jhonny Peralta. Given that Peralta's shut down for all but the last series of the season, I'd say that alone means Drew is worth a look.
A quick glance at the .400 BABIP that Drew has posted over the last month explains some of the value, but his success hasn't been built on dribblers and flares; almost 70% of his batted balls are line drives or fly balls and his 26.9% LD% leads all MLB shortstops. The .186 ISO he's delivered so far is his best since 2008, when he popped a career-high 21 home runs for the Diamondbacks. There's always injury risk with a player named "Drew", but at a paper-thin position, aren't many better options for power production the rest of the way.
I wouldn't trade/drop him for: Starlin Castro, Alexei Ramirez, Andrelton Simmons
C.J. Wilson has had a tough run over the last month. He was tagged for at least three runs each by A's, Rangers, and Blue Jays in consecutive starts before a mediocre outing against the Indians on Saturday. Despite those less-than-stellar results, Wilson's skills are actually peaking. All of the offenses he's faced over the last month rank in the top 13 in wOBA and the gap between his ERA (3.94) and FIP (2.61) is among the largest in baseball.
Wilson has been plagued by spotty control throughout his career, but he seems to have declawed those demons this season. His walk rate has declined in every month, sinking to solid 6.9% in August. At the same time, his strikeout rate has remained steady, backed by an 8.5% swinging strike rate that represents Wilson's best mark since as a starter.
The schedule gets more favorable as the month goes on, with struggling offenses like the Brewers, Yankees, and Astros dotting the remainder of the Angels' August slate. If you've already got Wilson, hang on; if you're combing the trade marketing for Ws and Ks, Wilson is a great target.
I wouldn't trade/drop him for: Jon Lester, R.A. Dickey, Hisashi Iwakuma
There's not a whole lot that we can learn from Kennedy's two starts as a Padre, although the fact that he set down 16 Reds in a row before being tagged for a game-tying homer on Sunday is nice. The most important thing is that he now pitches for the Padres, and that fact alone makes him relevant in fantasy.
According to ESPN Park Factors, San Diego's Petco Park has been the second-best park for pitchers; the rankings of AT&T Park (third-best) and Dodger Stadium (best) make the NL West unquestionably one of the most pitcher-friendly divisions in baseball. Kennedy struggled in this division before, but that was when he pitched half of his games in hitter-friendly Chase Field. Now, his Padres will finish out the season with 29 games, almost two-thirds of their remaining schedule, in the three best pitcher's parks in the league.
Kennedy's still the same pitcher; he's still going to post the same high strikeout and walk totals, but with the cavernous confines of Petco behind him, I'm confident that he'll deliver the 3.60ish ERA that ZiPS and Steamer are projecting for him.
I wouldn't trade/drop him for: Travis Wood, Kyle Lohse, Jeff Locke
Agree, disagree, need advice? Hit me in the comments or follow me on Twitter @gerardowrites and thanks as always to FanGraphs, Brooks Baseball, Texas Leaguers, and Baseball Heat Maps for the data.