2014 Fantasy Baseball: Potential Late-Round Speed Targets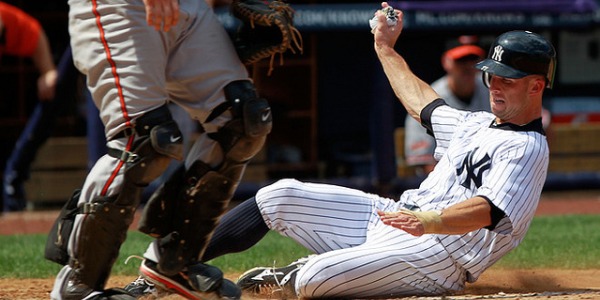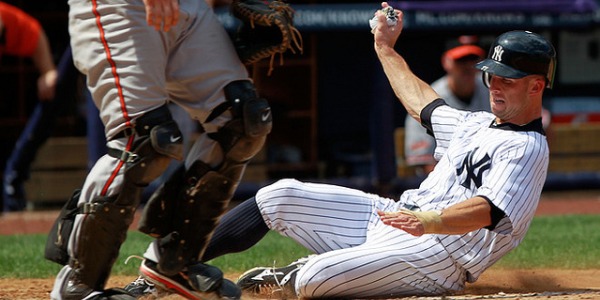 In the draft, many of your oppo­nents will be spending big on elite speedsters like Jacoby Ellsbury. Remember how some reached for Dee Gordon in 2012? Well, in 2014, Billy Hamilton's ADP will only rise. When players such as these start flying off the shelves for too high a price, you must have a backup plan to keep up in the steals column. The best thing you can do is remain calm and refer to the names below for late and cheap speed.
Note: This article is simply a preview of content that was originally published in TheFantasyFix.com's 2014 Fantasy Baseball Draft Guide. Average draft position and other data have not been updated since. This preview does not contain all the content from the original piece. You can find the draft guide here.
In a way, Gardner is a poor man's version of Jacoby Ellsbury. Take a look:
Jacoby Ellsbury's 2013 stat line: .298/.355/.426 with 52 SB, 9 HR, 92 Runs, 53 RBI
Brett Gardner's 2013 stat line: .273/.344/.416 with 24 SB, 8 HR, 81 Runs, 52 RBI
Coincidentally, the New York Yan­kees signed Ellsbury, so it looks like Gardner won't have the chance to hit leadoff in 2014. There is a chance that he bats in the two-hole, but manager Joe Girardi may stay away from having back to back lefties at the top of his line­up. He may also remain loyal to top-of-the-order mainstay Derek Jeter or try a new look with Carlos Beltran.
Either way, first, second, or ninth, this is a chance to get some nice value in the steals category. Al­though Gardner's steals were down last season, he did swipe a com­bined 96 bags in 2010 and 2011. Unfortunately for Gardner and his fantasy owners, things didn't go as smoothly in 2012, as he played only 16 games due to injury. Now coming off what some may consid­er a lackluster season, many may forget about the burner. Of course, if there wasn't risk involved, the discount wouldn't exist. But if Gardner approaches the 50 steal mark again (49 in 2011), there may only be one major difference between he and Ellsbury, which is ADP.
As of this writing, Jacoby Ellsbury is the 13th player being taken in fantasy drafts. Even if we take a conservative look at the ADP, we are still talking roughly 150 picks between him and Gardner. Yes, the new Yankees' leadoff man will likely have the better counting stats, but I would rather use my second round choice on a different type of contributor while scooping up Gardner between the 14th and 16th rounds.
Last season as a rookie, Villar did enough to earn another chance at being the Houston Astros starting shortstop. He also did enough to become a relevant fantasy option. He has strikeout problems and will likely do some damage to your batting average, but when we talk about speed, Villar has it.
After 32 steals in AAA, Villar was promoted to the big leagues and stole another 18 bags in just 58 games. Granted, he hit only .243, but his .321 on-base percentage is something to work with in OBP leagues. He even has some pop, consistently smacking double-digit homers in the minors. If you can stomach the batting average, Villar is a useful option in deeper leagues and could add some sneaky speed to your infield.
3) Ben Revere (OF, PHI) – ADP 224:
Revere fractured his foot on a foul ball last season, cutting his season short. But he would have likely stole 40 or so bases and hit for a plus average in fantasy leagues. He should end up leading off, which could be a nice help in the runs department too. If you do happen to draft Revere, just be sure not to expect the first home run of his career. Despite zero power, the boatload of steals and batting average are a welcome addition in the later rounds.
Note: This article is simply a preview of content that was originally published in TheFantasyFix.com's 2014 Fantasy Baseball Draft Guide. If you would like to view the rest of this article, as well as other great content from the draft guide, you can do so by clicking here.