2014 Fantasy Baseball: Gerard's Rankings, Second Basemen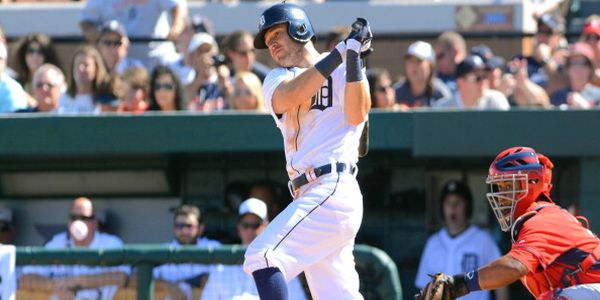 Robinson Cano, Ian Kinsler, and Dustin Pedroia lead the list of top ranked second basemen for your fantasy baseball draft. My rankings will give you the top three tiers of second basemen, along with strong plays in each 5×5 category.
Before you read on, read this.
Oh, and this:

A quick introduction on the layout:
First, we'll go through a few tiers of top players at the position. These are guys who either deliver above average all around production, or have one transcendent skill. They are your building blocks. The "Total Score" is an average of all of the individual categories, weighted to the categories where second basemen are most likely to contribute positive value.
From there, we'll divide up the remaining players based on specific category contributions. These guys are the puzzle pieces. Their contributions will be limited, so their specific value depends on the gaps that exist between the building blocks that you've already drafted.
One final thing: These are my rankings, but they're guidance, not gospel. I feel pretty strongly about the dividers between the tiers, but once you get into a tier, if you want to take Dustin Pedroia over Ian Kinsler, or Chase Utley over Jose Altuve, I'm cool with it. Every drafter should draft to his own instincts; I'm just giving you some tools to sharpen your senses.
Tier 1

I tend never to say never about this sort of thing, but I very much doubt that I'll own Robinson Cano in any league this year. He's been a model of consistency… at least until this offseason. He's spent his entire career playing in the same organization, playing for teams that made the playoffs almost every season, playing in a park that might as well have been custom-built for his talents, and playing alongside legends who soaked up every ounce of New York's considerable spotlight.
Then Seattle threw $240 million at him.
Suddenly, he's the new guy. Suddenly, he's the savior of a team trying to shake off a decade-long playoff drought. Suddenly, he's center of attention. Suddenly, he's the guy everybody looks to.
He remains the best fantasy option at his position, but there's too much instability to warrant the price it'll take to get him.
I'd much rather reach a bit for Kinsler. He's slimmed down and seems committed to deliver on Detroit manager Brad Ausmus' directive for more aggressive baserunning. Sure, Comerica Park is going to take a bite out of his power numbers, but those were on the decline anyway. Kinsler will more than make up that deficit in value by increasing his steals and boosting his runs scored totals; he's very likely to hit leadoff in the Tigers' revitalized, but still devastating, lineup.
Tier 2

Before I did the math on this, I really expected Jason Kipnis to land in the top tier. He seemed like a player on the rise, primed to repeat or even exceed the leap he made last season, but I'm just not convinced he has enough natural ability to improve much more. He doesn't have the pop (or the home ballpark) to hit more than 20 home runs. He doesn't have the raw speed to swipe more than the 31 bags he stole last year. Hit hit .284 last season, but it took a .345 BABIP to get there; I don't see any .300 batting averages in his future. He'll continue to hit in the middle of the lineup, but other than Carlos Santana, Cleveland hasn't added any great hitters around him to aid his run scoring or production.
Kipnis is an excellent all-around player, but he's not quite at the level of Pedroia, Kinsler, and Cano, and I just don't see him producing at a significantly higher level this season. His MockDraftCentral ADP is just a shade over 20, only two spots behind Cano. I'd much rather grab Pedroia around the 40th pick, or, even better, snag Kinsler in the 60-70 range.
Tier 3

Jose Altuve deserves a ranking this high, but take note of the imbalance in his contributions. He'll be great in steals and batting average, but don't expect help anywhere else. The Astros offense isn't going to produce many runs and Altuve just doesn't have the physical leverage to hit for much power.
Chase Utley is a fantastic target in shallower leagues. Second base isn't exactly a deep position, but it's not a shallow one either. In a 10-team standard league, where something like 15 second basemen will be drafted, Utley is a terrific investment. If he's healthy, he'll contribute in every category except steals. If he's not, you'll be able to scoop a useful player like Brian Dozier or Kelly Johnson off the waiver wire.
Aaron Hill and Ben Zobrist are great mid-round targets for reliable, all around production.
If You Need Home Runs…

It seems a bit backwards that a guy who plays in San Diego would be one of the best power options at his position, but Jedd Gyorko's pop is legit. Despite playing half of his games in San Diego's soggy air, his average fly ball distance last year outpaced Domonic Brown, Mike Trout, and Wilin Rosario. He hit 10 of his 23 homers last season on the road, but only one wouldn't have left the yard at Petco as well.
On the opposite end of the spectrum, Johnson moves into a park that couldn't possibly be better suited to his power profile. He will do horrible, terrible, unspeakable things to your batting average, but there's no better source for cheap power in the middle infield.
He's a left-handed, dead pull hitter:
:
You know, the kind of hitter that tends to thrive in Yankee Stadium.
If You Need Runs…

Most non-elite second basemen tend to hit lower down in the lineup, so it's not really a surprise that run scoring isn't exactly a strength. I wouldn't trust any of these guys to produce at an above average level in mixed leagues.
If You Need RBI…

Four players posted an OBP better than .420 last season. Two of them (Shin-Soo Choo and Joey Votto) often hit in front of Brandon Phillips. This season, Phillips is projected to hit behind Billy Hamilton, who Steamer projects to post a .301 OBP. I do like his potential to produce more RBI than the average second baseman, but I'd fade him even more than this ranking indicates, even as he wonders how the "expletive" he's declining.
Beyond Phillips and Gyorko, there's not much here. For offensively challenged positions like second base, run producers tend to concentrate among the top tiers.
If You Need Batting Average…

This is where the mediocre second basemen really shine. Batting average isn't generally easy to find in fantasy baseball; waiting to pick up one of these middle infielders is a great opportunity to balance out the contributions of the powerful and/or speedy whiffmeisters you may have drafted in the earlier rounds.
There are plenty of options to choose from, but keep in mind that the value of a great batting average relies as much on volume as anything else; the extra plate appearances gained from hitting at the top of the order can make a big difference. That's why I really like Omar Infante. He's projected to hit second in an improving Royals lineup, in front of Eric Hosmer, Billy Butler, and Alex Gordon. He's hit better than .300 in four of the last six seasons and better than .290 in five on the last seven.
Infante won't cost you much on draft day, but he's money in the bank to produce a great batting average, with upside to chip in a few runs scored as well.
If You Need Stolen Bases…

Though you'd expect speed to be plentiful in the middle infield, there aren't a ton of great options here. Of the top two, I'd much prefer DJ LeMahieu to Emilio Bonifacio.
Bonifacio is probably the better pure base stealer, but he brings absolutely no other value to a baseball team. He's can't hit a lick and although he's able to play multiple positions, he's a terrible defender at all of them. He's worthwhile if you're desperate in NL-only, but I'm not interested in mixed leagues.
LeMahieu, on the other hand, actually has some complementary skills. He's an excellent contact hitter and just a slightly below average defender at second base. Josh Rutledge will push him for playing time, but if LeMahieu can hold down the job, he'll kick in 20-plus steals without hurting your team anywhere else.
Thanks, But No Thanks

There are circumstances under which you might draft these guys, but in anything shallowish mixed league, they shouldn't be anywhere near your roster. These guys are below average in just about every statistical category; if you have to draft one, just look for the player who'll hurt you least.
Nick Franklin is the one guy who might not quite belong. I used Steamer to project out playing time, and Steamer isn't optimistic about Franklin seeing the field with Cano now in Seattle. I mostly agree, but if Franklin finds his way to regular at bats, I'd jump him up just shy of Tier 3; he's an excellent source of steals and home runs.
So, What Do You Think?
This is a different way to do rankings. It's fun and interesting for me, but my ultimate goal is to give you all something that'll help you have a more successful draft day.
If you want to take a closer look, I dropped the ranks into a Google Doc here.
Do you like the format? Do you agree or disagree with the rankings? Let me know in the comments or on Twitter.