2014 Fantasy Baseball: Is Jay Bruce Getting Worse?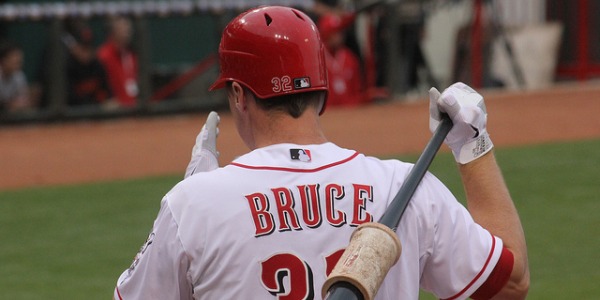 Since his rookie season, echoes of Jay Bruce's big potential breakout ring in your ears. The youth. The upside. The dingers. Each thought gets louder with every passing second on draft day.
Three, Two, One…it begins.
You ponder with an uneasy exhale and your draft rituals begin as the heart picks up the pace.
The snake turns. Off the board they come: Stanton, Puig, Pedroia…Your ritualistic twitch now in top gear. Your eyes press shut. A chime sounds.
They open. And Bruce sits atop the player list as your computer screen glows.
A thought: "Did I ever correct the contrast?"…wrong thought.
You see the digits tick down. Five, Four, Three…You click.
He's yours; chosen over the likes of Bautista, Choo, Desmond, and Upton. Was it the right decision?
One isn't usually concerned about a 27-year-old (happy birthday, Jay!) baseball player who will be aiming to hit 30 or more home runs for the fourth consecutive season. You may even say that is a sign of consistency. But consistency doesn't exactly mean permanence. And although claiming a player may decline at the ripe age of 27 seems irrational, recent evidence states (here and here) that it isn't as crazy as it seems. To put it in a more sane way, we shouldn't necessarily expect a breakout from Bruce. But could there even be a small decline in production?