2014 Fantasy Baseball: Post-hype Sleepers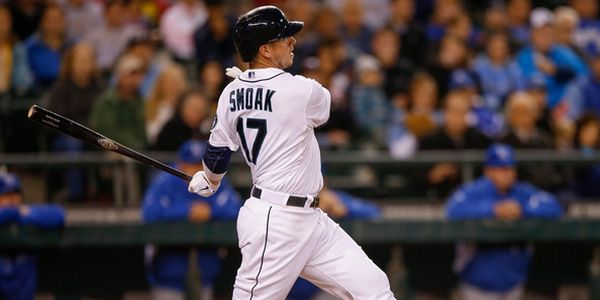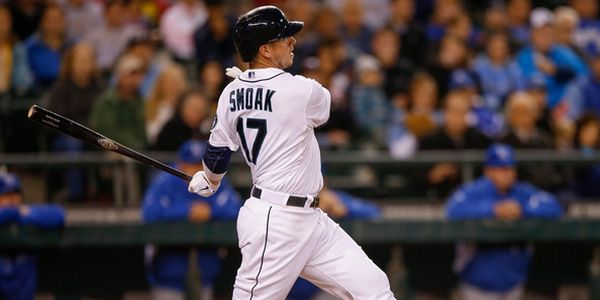 The season is still really young, so I'll start by issuing the standard warning to not overreact to the first week's happenings, or even the first month's for that matter. That said, everyone (whether they want to admit it or not), has some spare parts rounding out their roster that are very interchangeable. Furthermore, most owners came out of their drafts wishing they had a little more at a certain position. With that in mind, I've identified a post-hype sleeper at every position on the diamond.
For the purpose of clarity I'll define a post-hype sleeper as any player that was once considered a top-100 prospect by a reputable source such Baseball America or Baseball Prospectus, for example, that has currently failed to live up to their lofty expectations. That's a rather ambiguous definition, I know, but it serves as a nice starting point. Point being, these are the players that were once in high demand and have largely now been cast aside by the fantasy community in favor of the newest highly touted prospect on the rise.
Not every prospect has a smooth rise to stardom, or even fantasy relevance. I'd guess at least a few of the players highlighted below will become useful commodities this year, and some have the upside to make big waves in fantasy leagues.
Catcher- Devin Mesoraco, Cincinnati Reds
Ownership – Yahoo!: 5 percent, ESPN: 4.8 percent
Mesoraco opens the year on the disabled list, which is unfortunate, but it has driven his ownership to a miniscule percentage in both Yahoo! and ESPN leagues. Big offensive seasons in the minors in 2010 and 2011 led to prognostications that Mesoraco would be one of the better hitters at the catcher position in the Show. Serving as Ryan Hanigan's backup to this point, Mesoraco has been unable to translate his minor league success into major league success in unsteady playing time. With Hanigan having been dealt to the Rays in the offseason, the door is open for regular playing time for the 25-year old backstop.
The thing I'll be monitoring closely when Mesoraco is activated from the disabled list is his plate discipline stats. In his last extended time in the minors at the Triple-A level in 2011, he walked in 10.4 percent of his plate appearances. In 589 major league plate appearances, the young catcher has walked just 7.5 percent of the time, and his swing rates more closely resemble that of a hacker than a guy with a good understanding of the strike zone.
I'm inclined to believe there might have been some pressing going on in his big league plate appearances to date, and with the job seemingly his to seize, I think he'll swing less freely. If that proves to be the case, the rest of his profile still looks very attractive. He has above average power in a homer friendly park, and he does a very good job of limiting his strikeouts. Mesoraco is a worthwhile disabled list stash option and a player capable of single catcher mixed league relevance.
First Base – Justin Smoak, Seattle Mariners
Ownership: Yahoo!: 12 percent, ESPN: 59.2 percent
Smoak has flashed his talent before, but he's failed to put together more than a hot month at a time. The switch-hitting first baseman hasn't been all bad, though, as he hit 20 homers last year and slashed a respectable .260/.361/.477 with 18 homers in 357 plate appearances against right-handed pitchers. While many aspects of his game have left something to be desired, his ability to earn ball four is not one of those things. Smoak has walked in 11 percent of his 1,947 big league plate appearances. His power was also passable last year, and he swatted 20 homers. The problem is that his run production has been lackluster, his average has been dreadful (.228 for his career), and the bar is extremely high for a player to be fantasy relevant at first base or corner infield.
The former first round pick out of the University of South Carolina made just enough strides last year to warrant another looksy this year in the hopes of a yet another step forward. The Mariners bolstered their lineup with the signings of Robinson Cano and, to a much lesser extent, Corey Hart. They also swung a trade with the Marlins sending reliever Carter Capps to Miami for another post-hype sleeper, Logan Morrison. The Mariners offense should be better this year, and that increases the run production potential for Smoak, who the club hit cleanup the first two games of the year (game one against a right-handed starter and game two against a southpaw). A 2-for-4 performance that included a double, and a mammoth homer off of Angels reliever Kevin Jepsen has pushed him from watch to stash territory if you wish to gamble on his upside.
The Mariners second game is in progress as I write this, but Smoak has recorded two hits off southpaw C.J. Wilson, and that should provide further encouragement for those looking to take the leap. His fifth year in the bigs could be the one where the light goes on, and Smoak is worth rostering in 12-team mixed leagues or larger using a corner infield position or multiple utility slots.
Second Base – Dustin Ackley, Seattle Mariners
Ownership: Yahoo!: 23 percent, ESPN: 8.7 percent
For Mariners fans, seeing two players on a list like this (and that's overlooking the colossal face plant of Jesus Montero) is an unfortunate reminder that their organization's rebuilding efforts have not gone according to plan. This is a new season, though, and one in which Ackley will have a chance to redeem himself as a full-time outfielder. He began 2013 at the keystone position but started the transition back to the outfield last season and played in 61 games in the majors out there. Thankfully for prospective Ackley owners, he played in 53 games at second base and remains eligible there in fantasy leagues.
The former University of North Carolina Tar Heel quietly put together a strong second-half last year after he returned from the minors. He tallied 208 plate appearances in the second-half and hit a solid .304/.374/.435. The power is underwhelming, and he's not a big base stealer, but that is the slash line of a table setter. If he's able to carryover a modicum of that success to this season, a move from the bottom third of the order to one of the top two spots in the lineup isn't out of the question.
Something like a low-teens double-double (homers and steals) with a high average is an attainable line, and that alone is enough to make him a middle infield option in large mixed leagues. If he moves up in the order and adds a helpful runs scored total to his fantasy portfolio, he goes from a rosterable player to an asset. His upside is probably the lowest on this list, but the bar for fantasy relevance is also lowest for him due to the dearth of quality offense in the middle infield.
Third Base – Mike Olt, Chicago Cubs
Ownership: Yahoo!: 7 percent, ESPN: 1.2 percent
Olt is in a strange position. He's young, has little in his way at the big league level blocking him from playing extensively, but he has very high end, nearly big league ready prospect talent nipping at his heels in the minors. The former Texas Rangers prospect's leash isn't super long, but a strong spring earned him a spot on the 25-man roster on Opening Day, and his power could earn him a spot on fantasy rosters.
Olt has just first base eligibility in ESPN leagues, but he's first and third base eligible in Yahoo! leagues. It could take a bit for Olt to snag eligibility at the hot corner in ESPN leagues since he's on the short side of a third base platoon and he'll need to play in 10 games there to gain it, but that should depress his value enough to allow owners in ESPN leagues to watch him a little longer before dipping into the free agent pool to grab him.
Vision problems as the result of a tear duct issue causing dry eye derailed Olt's development last year, but he reportedly has eye drops that are helping him remedy the situation. Even before dealing with eye problems, Olt's high strikeout rates in the minors cast doubt on his major league upside, and 19 strikeouts in 63 plate appearances in the spring speaks to contact remaining an issue. I'm not overly optimistic about Olt this year, but third base stinks and he should get an extended look with the Cubs this year.
For now, watch him from a distance and recognize that if it clicks he's capable of hitting 25-ish homers but doing so with an ugly batting average. He's definitely a better option in leagues that use OBP in place of batting average since Olt walked at a high rate throughout his minor league career.
Shortstop – Dee Gordon, Los Angeles Dodgers
Ownership: Yahoo!: 38 percent, ESPN: 26.6 percent
The son of Tom "Flash" Gordon has 66 stolen bases in 85 chances in the majors. That's the good in Gordon's time in the bigs, all of it. The rail thin shortstop-turned-second baseman has hit .258/.305/.316 in 678 plate appearances in the majors. He was dreadful filling in for Hanley Ramirez at shortstop when Han-Ram was injured last year, but he gets another chance to carve out a role on the big league team this year with high priced Cuban offseason free agent signing Alexander Guerrero opening the year in the minors. The speedster is a career .311/.377/.396 hitter in 778 plate appearances in three years at the Triple-A level, so he has nothing left to prove in the minors, but that doesn't necessarily mean he'll figure it out in the bigs.
His game-changing stolen base upside (as in lead the league if he succeeds and Billy Hamilton falters upside) makes him worth rostering in all but the shallowest of leagues. When you toss in that he'll soon be eligible at second base and shortstop, it becomes easier to have a short memory and forget his ugly stints in the majors. Just don't hold your breath that it all comes together for Gordon, and the minimal investment becomes palatable.
Outfield – Aaron Hicks, Minnesota Twins
Ownership: Yahoo!: 1 percent, ESPN: 0.4 percent
Stop me if you've heard this one before. Hicks explodes in spring training and captures the starting center field gig for the Twins. Whelp, this makes the second big spring for Hicks, and the Twins and any fantasy gamers rostering him have to hope he'll fair much better than he did last year when he hit .192/.259/.338 and ultimately was demoted to the minors in August. The supremely athletic center fielder didn't have a meteoric rise through the minors. In fact, Hicks struggled in 2009 in Low-A before succeeding in his repeat stint there in 2010, and he struggled in his first taste of High-A in 2011 before breaking out after an aggressive assignment to Double-A in 2012. If nothing else, Hicks has demonstrated the ability to bounce back from failure and make adjustments.
Of course making adjustments is a completely different animal at the major league level, and it will prove the ultimate challenge for Hicks. One promising nugget from his dismal rookie season is that he didn't go fishing out of the strike zone. FanGraphs had his O-swing (swing percentage at pitches outside the strike zone) at 22.5 percent, well below the league average of 31.0 percent. That said, he also didn't swing at as many pitches in the strike zone as the league average, checking in at 61.3 percent versus a league average of 65.5 percent in 2013, and that could be problematic since Hicks has been labeled as passive as opposed to patient at times in his minor league career. It would behoove the youngster to attack a few more pitches in the strike zone as opposed to giving away strikes.
Hicks is not a mammoth man that hits tape measure shots, but his eight homers in 313 plate appearances in 2013 hints at his realistic power potential, and his nine stolen bases in 12 chances doesn't quite do his speed justice. Hicks was just a .269 hitter in his minor league career, and he strikes out at a high enough rate that his batting average is unlikely to help fantasy teams. But he works walks at a high rate, and that is great news for his stolen base upside and it makes him a better fantasy option in leagues that use OBP. I'm somewhat bullish on Hicks, but the depth of outfield makes it unnecessary to scoop him in shallow or even medium sized leagues. However, he's already rostered in the KFFL B.A.D. 15-team expert mixed-league I'm in, so larger league owners need to pounce now if they hope to roll the dice on Hicks.
Starting Pitcher – Carlos Carrasco, Cleveland Indians
Ownership: Yahoo!: 1 percent, ESPN: 0.2 percent
Carrasco is probably, and rightfully, the most difficult sell on this list. Perhaps my infatuation with the work of Indians pitching coach Mickey Callaway has entered the danger zone, but what he was able to coax out of Scott Kazmir and Ubaldo Jimenez in 2013 was remarkable, and Carrasco has the goods to be his 2014 success story.
Carrasco's average fourseam fastball velocity last year according to BrooksBaseball was 95.84 mph, and he backed that cheddar with a 93.9 mph average velocity sinker, an upper-80s changeup, a mid-80s slider, and a low-80s curveball. It is only fair to note that his fourseam fastball average velocity was aided some by his work in the bullpen, but even before moving to the pen he was working at over 95 mph on average. His mix of pitches gives him plenty of ways to retire opposing hitters.
A cursory glance at Carrasco's player card on FanGraphs reveals that he threw more first pitch strikes last season than he had at any other point in his big league career, and his 66.5 percent first pitch strike percentage last year was well above the league average of 60.3 percent. Getting ahead of hitters is obviously a plus, but it also shows Carrasco was practicing what Callaway preaches. The Indians pitching coach is a stickler on throwing first pitch strikes as Paul Hoynes noted in a spring training article for Cleveland.com.
The odds are against Carrasco making a splash in fantasy leagues this year, but I know if he gets a good start or two under his belt to open the year, I'll be racing to the waiver wire to put in a claim.