2014 Fantasy Baseball: Potential Offensive Sleepers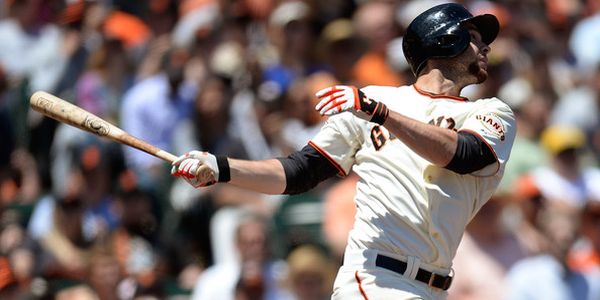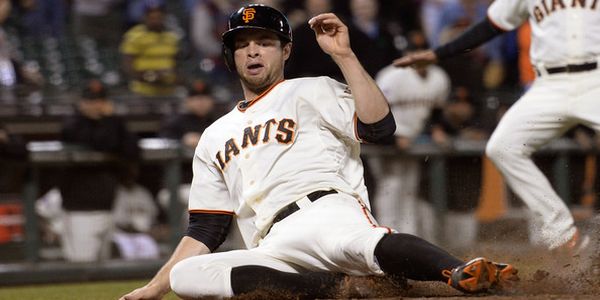 Note: This article is simply a preview of content that was originally published in TheFantasyFix.com's 2014 Fantasy Baseball Draft Guide. Average draft position and other data have not been updated since. You can find the draft guide here.
All ADP data is courtesy of ESPN. Steamer projections are used, except in cases where playing time projections were sparse. 
Christian Yelich (MIA) – ADP: 191 overall: Yelich, along with Jose Fernandez, proved that the Marlins do not care very much about a player's service time when it comes to calling them up to the show. Yelich did not disappoint, posting a .288/.370/.396 line in 273 PA. There's more power on the way and he's always been a pretty efficient base stealer (10 for 10 in '13 in MLB). Yelich is a solid 15/20 bet in 2014, with a little upside for more.
Oliver* Projection: 143 G, 600 PA, 15 HR, 77 R, 67 RBI, 16 SB, .263/.342/.425

Gregory Polanco (PIT) – ADP: undrafted: Polanco, if given the chance to break camp with the team, could be a top-30 OF by seasons end. As it stands, he'll likely be sent to AAA for a little more seasoning, but that should only make him cheaper. Polanco should be a five category contributor almost immediately, although his hit tool (batting average) and power (home runs) are a little raw compared to his speed and defensive ability. Always bet on talent, and Polanco has it.
Oliver* Projection: 143 G, 600 PA, 16 HR, 74 R, 67 RBI, 18 SB, .260/.326/.416
Yan Gomes (CLE) – ADP 295 overall: Drafting catchers is weird. You probably only draft one, so if you're in a shallow league any catcher outside the top 10 might not be owned. Gomes, however, might turn himself into that top 10 catcher. He's definitely worth a shot in deeper leagues. His phenomenal 2013 – .294/.345/.481, in 88 games – is probably a little too good to repeat, but he should be solid and have more playing time in 2014.
Steamer Projection: 105 G, 412 PA, 13 HR, 48 R, 51 RBI, 2 SB, .259/.314/.432
Brandon Belt (SF) – ADP 154 overall: I want Brandon Belt to find a new home. I would love to see what he could do in a park that didn't absolutely suffocate left handed power. Despite the environment he plays in, Belt still took steps forward in 2013. After changing his grip he was able to show more power than he has in the past, posting a career high .193 ISO. He's a solid bet to hit for a decent average, walk a good bit, and hit in the heart of the order. With a little luck he could easily reach the 20/10 plateau, which makes him Eric Hosmer, only massively cheaper.
Steamer Projection: 130 G, 521 PA, 15 HR, 59 R, 65 RBI, 7 SB, .278/.362/.464
Brad Miller (SEA) – ADP: 232 overall: Miller was beaten to the majors by fellow prospect Nick Franklin, but there's not much of a debate as to which will be the better player going forward. During his 76 game stint (335 PA) at the major league level, Miller slashed .265/.318/.418 padded by 8 homers and 5 steals in 8 attempts. It remains to be seen where Miller will slot into the Mariners' lineup now that it includes Robinson Cano, but his on-base skills should play no matter what. A little bit of power and speed never hurts at SS.
Steamer Projection: 138 G, 564 PA, 13 HR, 65 R, 62 RBI, 11 SB, .268/.331/413