2014 Fantasy Baseball: Pumping the Brakes on Spring Training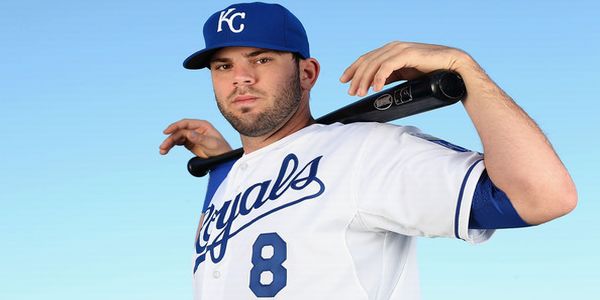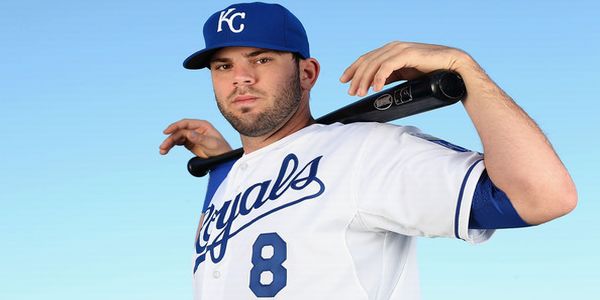 There was a Fangraphs piece a short while ago that mentioned Jake Fox. That piece is hyperlinked here. I'll sum it up for you, in case you've forgotten who Jake Fox is/was. Jake Fox spent the majority of his career in the Cubs' and Orioles' systems. He spent the majority of his career doing three things: hitting pretty well at the minor league level, hitting poorly at the major league level, and absolutely crushing during Spring Training.Seriously, Fox was a world beater during the Spring. When camp opened, you could bet Fox was raking. Courtesy of the piece linked above, Fox's Spring stats break down like this: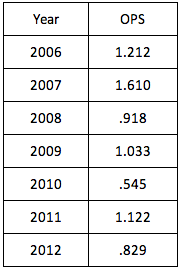 Aside from, 2010, Fox hit the ball well every Spring. By now, you've been told numerous times that Spring stats don't matter much. And in Fox's case, they never mattered. He never cleared a .779 OPS in the majors. A .779 OPS isn't horrible, but if we use wRC+ – weighted runs created; a measure that weights all offensive outcomes and then adjusts for park and league – Fox's .779 was still below average by about 4%.
The point of this article is that we all love to read into Spring Training. It doesn't mean much. For example, Mike Moustakas is killing the ball this Spring. He's coming off of a dismal year, so it's definitely a positive sign. I mean, hell, no one wants to see him struggle in the Spring. But those struggles, if they happened, wouldn't mean that much either. Either way, if he struggles in the regular season again, Mike Moustakas might be on his way towards being the new Jake Fox.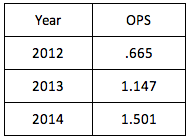 The trend isn't a perfect match because Moustakas hasn't been in the league for very long, but it's somewhat there. The main point is that any player can have a phenomenal 71 at-bat stretch (Moustakas' 2013 spring total) .
Moustakas' 2013 was one to forget. He struggled with lefties and saw his ISO drop 40 points. A hot Spring doesn't change the warts he has. A good Spring by any player doesn't mean much in the grand scheme of things unless playing time is part of the equation. In that case the player with the better Spring line increases his chances of winning a job.
Rotographs published the top 100 hitters of the Spring, sorted by OPS, yesterday. Andrew McCutchen is there and so is Chris Davis. Scroll down a little and you'll see these names peppering the top 10: Russell Martin, Francisco Cervelli, Roger Bernadina, and Steve Clevenger. Last year's top 12 included: Moustakas, Lorenzo Cain, Justin Smoak, Shane Robinson, Jackie Bradley Jr., and Lonnie Chisenhall.
Performances during March make for good narratives. And that's fine, reporters have to sell stories to their readers. Their job is to make you believe something is different this year. Outside of health and playing time considerations, though, most players are who you think they are, and one month shouldn't change that. Players do make legitimate changes, but a larger sample is needed. And more times than not Spring Training news is being read through rose colored glasses.
When April rolls around, Mike Moustakas will still have to solve his lefty problem and continue honing in his plate discipline. Sure, the confidence he gains this Spring might help him down that path, but don't bank on a breakout based on a minuscule sample. Moustakas' draft price isn't high, but the overall point remains: trust your initial rankings – or ours, which you can purchase here – and intuition, and when choosing between two closely ranked players don't weight Spring Training much, if at all.