2014 Fantasy Baseball: Regarding Danny Salazar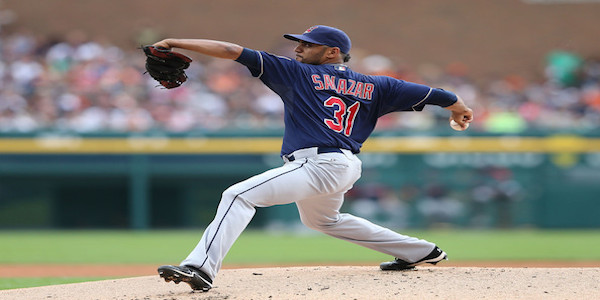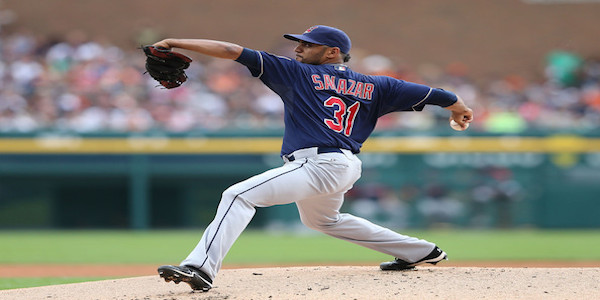 Danny Salazar is a name you likely heard last year. He took the league by storm – as much by storm as you can playing in Cleveland, anyways. His stuff is huge as is his upside. You may have read about him here or here ($). If you haven't had the chance to read much about Mr. Salazar, don't worry. The gist of most articles about him are simple. He's very, very good.
Salazar's raw stuff – much like other other flamethrowers – is his meal ticket. He pairs elite fastball velocity with two solid off-speed offerings, one of which borders on being a plus pitch according to most talent evaluators (splitter).
Last season was full of dominant pitching performances. Clayton Kershaw won another Cy Young. Matt Harvey was absolutely fantastic until his injury. Max Scherzer took the step forward that many have been expecting for quite some time. Yu Darvish improved somehow. And finally, Jose Fernandez won our hearts and our stat sheets with his dominance and personality. Salazar didn't get nearly as much publicity as these guys – rightfully so – but his dominance on an inning by inning basis wasn't far off.

Obviously, we're dealing with small sample sizes in regards to Salazar's performance at the major league level. He wasn't quite as good as the names above him, but the comparable numbers between Darvish and him are pretty interesting. Only Darvish on struck out a higher percentage of batters among starters with at least 50 innings pitched in 2013, so we know right off the top that Salazar's stuff is undeniable.
Whiffs; plenty of them
We love strikeouts, but it's also imperative to understand just how frequently opposing batters swing and miss against a pitcher's arsenal in order to know if their performance level is sustainable. Some pitchers only have one pitch that garners a good amount of whiffs. Others – usually aces – are able to get whiffs on multiple pitches.
Among starters in 2013, only Burch Smith – who threw 32 innings for SD – and Yu Darvish had a higher percentage of swings and misses. Mr. Salazar threw 821 pitches in the major leagues last year. Opposing batters swung at roughly half of them. They came up empty ~32 percent of the time. It's a remarkable number.
Salazar's fastball is his best weapon. Hitters come up empty on swinging attempts ~28 percent of the time. His slider and splitter both generate ~36 percent whiff per swing rates, respectively.  There are a lot of numbers in the paragraphs above, so let's just check out some visuals.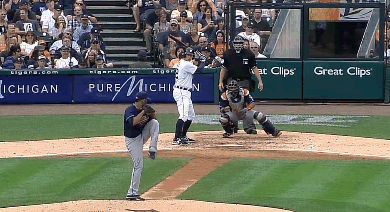 That's Salazar's splitfinger. It's not hard to understand how the pitch gets so many empty swings when you see it in action. The pitch absolutely disappears out of the zone; making Andy Dirks look like a fool in the process.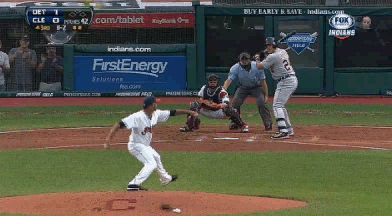 If making Andy Dirks look helpless didn't impress you, here's Salazar blowing 99 mph heat past the best pure hitter in the major leagues. Not only does the pitch have pure speed, but it almost looks like the pitch explodes half way towards the plate. I'm at a loss for words. That type of velocity is sexy, rare, and unteachable.
Concern Areas
Salazar has two main areas for caution as we head into the 2014 season. He's had trouble staying on the field in the past. In fact, 2013 was the first time since 2009 that Salazar had thrown more than 100 innings in a professional season. It's not all bad news on that front though. Salazar's only 24 years old, so you can choose to look at the situation glass half full and say: "He's saved himself a little wear and tear." His innings total – across three levels – in 2013 was 144.1. If we go by the rule of thumb that innings should not increase much more than 30 then we can conservatively say that Salazar should get the opportunity to throw ~170 innings in 2014. We don't have to go too far back to see just how valuable a phenomenal a 170 inning season can be from a fantasy perspective – see Jose Fernandez, 2013.
The other area for concern is our old friend, the long ball. Salazar isn't a ground ball pitcher, at least for the moment. His ground ball rate during his major league stint sat at a low 34.8%. Hitters were able to put more balls in the air against him, and due to that more balls left the yard than we'd expect. His HR/FB rate was above the league average of 10% at 13.4%. Of the 8 home runs Salazar gave up in 2013, 7 of them came against his four seam fastball. I believe this is due the way that Salazar approaches hitters with the pitch.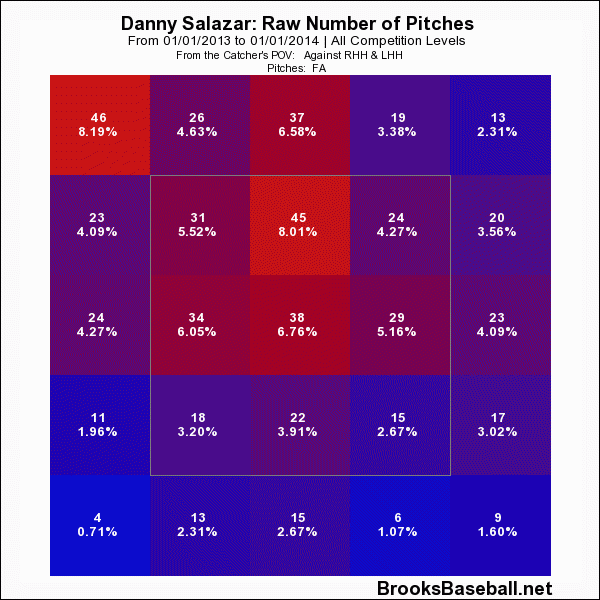 Salazar lives up in the zone with his fastball. It's where he is most comfortable spotting the pitch and more often than not the result is similar to the Cabrera gif above, but if contact is made on the pitch, it's usually lofted into the air.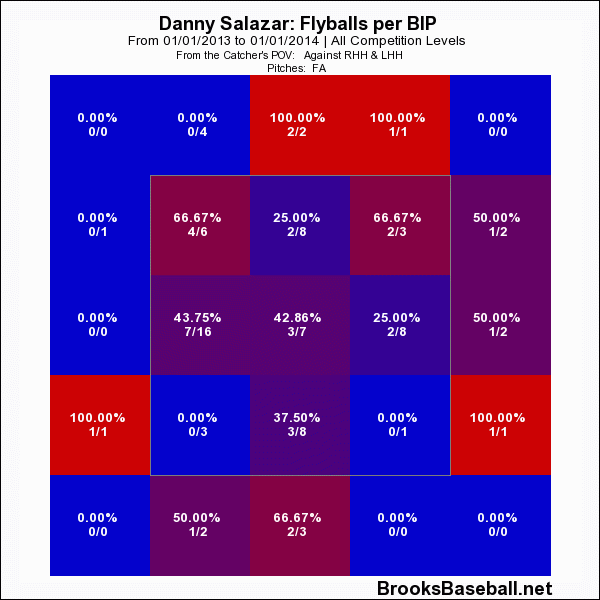 Hitters don't seem to have much trouble getting Salazar's fastball – or anyone's for that matter – into the air when it's up in the zone. I'd like to see Salazar make some changes in this area. Perhaps he could utilize his sinker more in an effort to get more ground balls? Or he could just make more of a conscious effort to live in the lower third of the zone, but I'm nitpicking at this point.
2014 Value and Projections
Salazar's ability to strike out opposing batters is his fantasy calling card. Everyone loves Salazar's stuff; projection systems included.

ZiPS doesn't project wins, but all three of the projection systems above see the same thing. All three see plenty of strikeouts. Steamer and Oliver project that he'll be a little better at run prevention than ZiPS, and I tend to agree with them.
Mock drafts at many of the popular sites aren't up and running yet, but luckily ADP from the NFBC is available. Their leagues cost a fair amount of money, so a player's ADP at the moment should be a pretty reasonable gauge of what sophisticated owners are thinking.
As of this writing, Salazar is, on average, the 32nd pitcher off of the board. He's being taken just in front of: Andrew Cashner, Jeff Samardzija, Jon Lester, and Hyun-Jin Ryu. His upside is greater than all of the pitchers listed, so it feels about right to me, although I have him a little lower in my rankings due to the murkiness surrounding his workload. You'll have to buy the draft kit in order to see all of The Fix's writers' rankings though (shameless plug).
Salazar's 2014 value – much like every other pitcher outside of the top 15 – will depend on his workload. If he's able to throw ~170 innings then there's no doubt that he has the ability to be a top-15 or top-20 starter. If you love upside, Salazar is your man in 2014, and who doesn't like upside? Safe picks don't win many leagues.