2014 Fantasy Baseball: Robinson Cano Signs With Seattle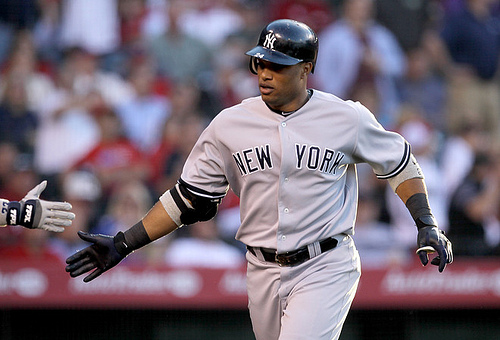 Thirty-one-year-old Robinson Cano has agreed to a 10-year, $240-million deal to sign with the Seattle Mariners, according to ESPNdeportes. As long as Cano passes his physical, which is scheduled to take place Sunday, the Dominican Republic native will be the recipient of the third largest contract in baseball history, tied with Albert Pujols's 2011 deal.
What does this mean for Cano's fantasy value? Not much, actually. In the short term Cano should continue to produce like he has over the majority of his career – 25-ish homers, close to 100 runs and RBI with a good average. The Fix's Alan Harrison tweeted Thursday Cano's 2012 and '13 homers on a Safeco Field overlay: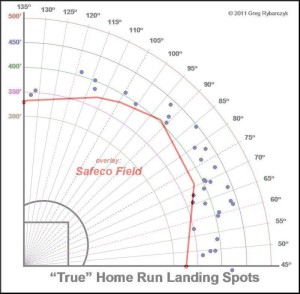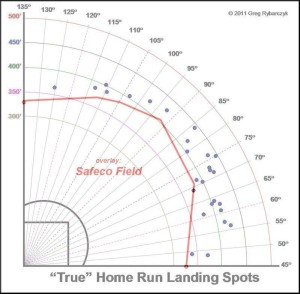 As we see above, there are maybe two in 2012 and one or two in '13 that may have been robbed at the wall or just missed clearing the fence for a home run. Cano's averaged almost 6.4 WAR the past four seasons, and his presence will automatically help the Mariners improve on their 71-win 2013 campaign. In 146 games last year the Mariners started either Dustin Ackley or Nick Franklin at second base, and those two combined for well under a 100 OPS+, which is well below league-average. Cano's OPS+ has been at least 133 in each of the last four seasons.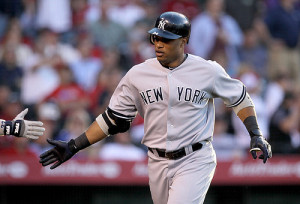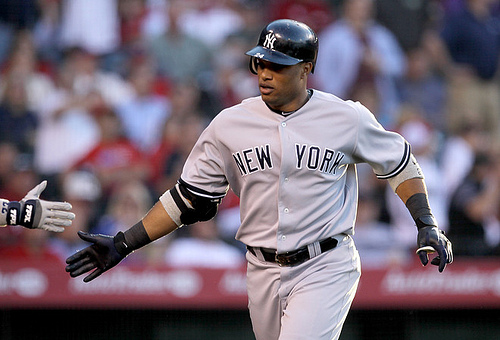 Worried about lineup protection? Don't be. Last year in New York Cano was the only player to hit more than 17 home runs in the Yankees' lineup. Alfonso Soriano hit 17, but he was only a Yankee for 58 games. You can argue the 2014 Mariners will have a better lineup than last year's Yankees. Nothing in Cano's batted-ball profile suggest he's due for a decline anytime soon, so draft Cano in the late first or early second round and then watch him in the always enjoyable Mariners' telecasts.
Other Seattle fantasy implications
Ackley – Ackley's been Seattle's second baseman for most of the last three years, but after a slow start last season he spent some time in the minors and came back to play 59 games in the outfield. In an albeit limited sample Ackley hit .292/.355/.431 – numbers better than what he did in either 2011 or '12 with the Mariners. He's the Mariners' projected starter in center this season, and while he's probably not worth drafting except in the deepest of leagues keep an eye on his start and if he gets off to a good one know that it might not be a mirage.
Franklin – Franklin started mostly at second base, but he did start twice at shortstop so he could have dual eligibility in your league. Franklin hit .225/.303/.382 in 412 plate appearances in his rookie season last year. He started off strong – 10 homers and a .803 OPS in his first 54 games – but was taken advantage of late, hitting only two home runs with a .538 OPS in 186 plate appearances from August 1 to the end of the season. Fangraphs' Dave Cameron, who knows all things Mariners, believes Franklin won't be a Mariner for much longer. If he stays in Seattle Franklin would be without a position, unless he would be the designated hitter. So it makes sense that the Mariners would try to move him in favor of Jesus Montero (despite his shortcomings) or someone else. Either way, like Ackley, Franklin shouldn't be drafted in most leagues, but in deep leagues he can be OK bench filler as he could give you low double-digits in homers and steals.