2014 Fantasy Baseball: Simmons Says No More Popups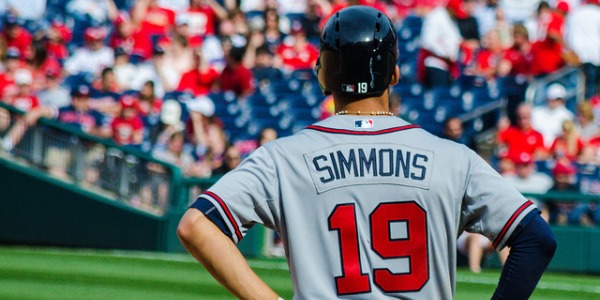 Early in the baseball season, you will often hear the phrase, "small sample size." In truth, it is for good reason. There are times we get too ahead of ourselves and it leads to declarations that are simply irresponsible. But if you want to win a fantasy baseball league, you have to keep digging and working and searching, and if something makes sense, you can at least keep an eye on it. We all want to find the breakout players or know which sinking ships to abandon. That's part of the fun in a fantasy baseball season. So I say, small sample sizes be damned. We're doing this. There are always tiny details worth noticing. And wouldn't you know it; Andrelton Simmons has a detail worth noticing.
[am4show have='p3;p4;p7;p11;' guest_error='Front Office' user_error='Front Office' ]
Last year, the Atlanta Braves shortstop surprised with 17 home runs. Unfortunately, he was also a popup machine and this limited his fantasy ceiling. Popups are almost as bad as strikeouts. Essentially, they are automatic outs. Luckily for Simmons, he struck out only 8.4% of the time last season, which helped, but his offensive production still suffered because of a 17.8 infield fly ball (IFFB) percentage. To put that in perspective, 10% is league average and Simmons's 17.8 IFFB% led all hitters who obtained at least 500 plate appearances in 2013. Yeah, that's bad. The kind of bad that may have you write Simmons off as a fantasy baseball option.
But hold on and take a look at this:
| | | | | | | | | |
| --- | --- | --- | --- | --- | --- | --- | --- | --- |
| Season | Team | GB/FB | LD% | GB% | FB% | IFFB% | HR/FB | IFH% |
| 2012 | Braves | 2.05 | 17.0 % | 55.8 % | 27.2 % | 17.5 % | 7.5 % | 8.5 % |
| 2013 | Braves | 1.08 | 18.5 % | 42.4 % | 39.1 % | 17.8 % | 7.9 % | 8.6 % |
| 2014 | Braves | 1.06 | 14.0 % | 44.2 % | 41.9 % | 5.6 % | 11.1 % | 21.1 % |
| Total | – – – | 1.22 | 17.9 % | 45.2 % | 36.9 % | 16.9 % | 8.1 % | 9.3 % |
So far, Simmons has dramatically cut down his IFFB%. If you were wondering, the 5.6% equates to one infield fly ball. Even better, the right-handed hitter has yet to strike out this year. Not a single time. Is there something behind this, small sample size and all?
Have a gander at Simmons's batting stances from June, July, August, and September of last season. The July and September swings led to home runs, while the swings in June and August led to extra base hits. You can click on each image to view the each knock.
June and July: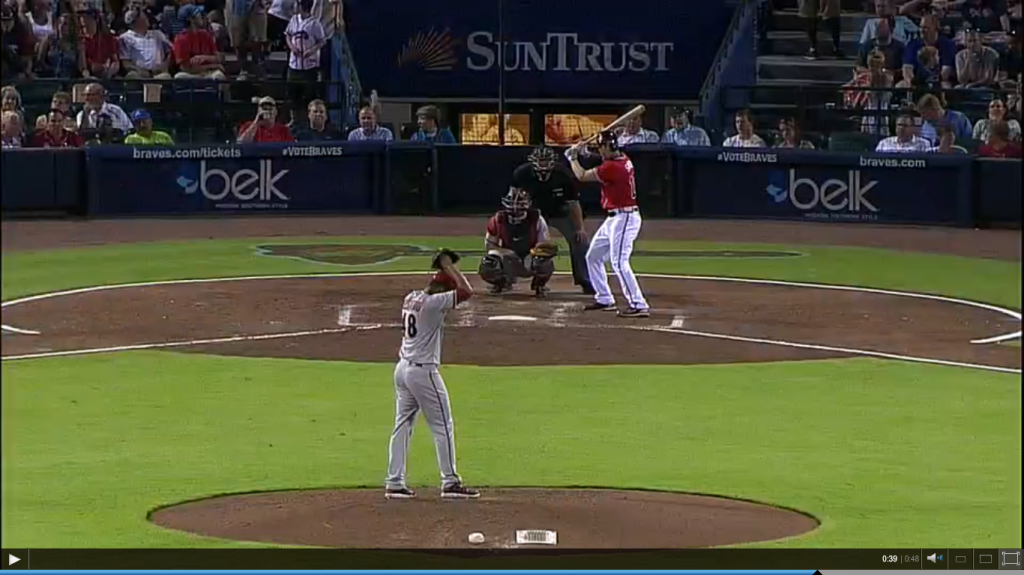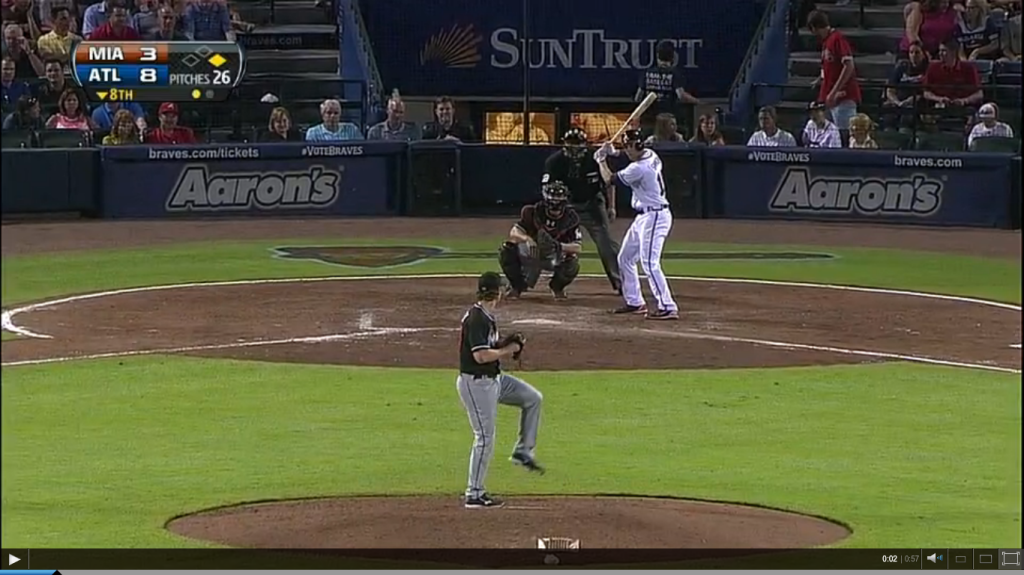 Notice the wide stance. The hands up high and extended and the placement of the back foot has Simmons crowding the plate a bit.
August and September: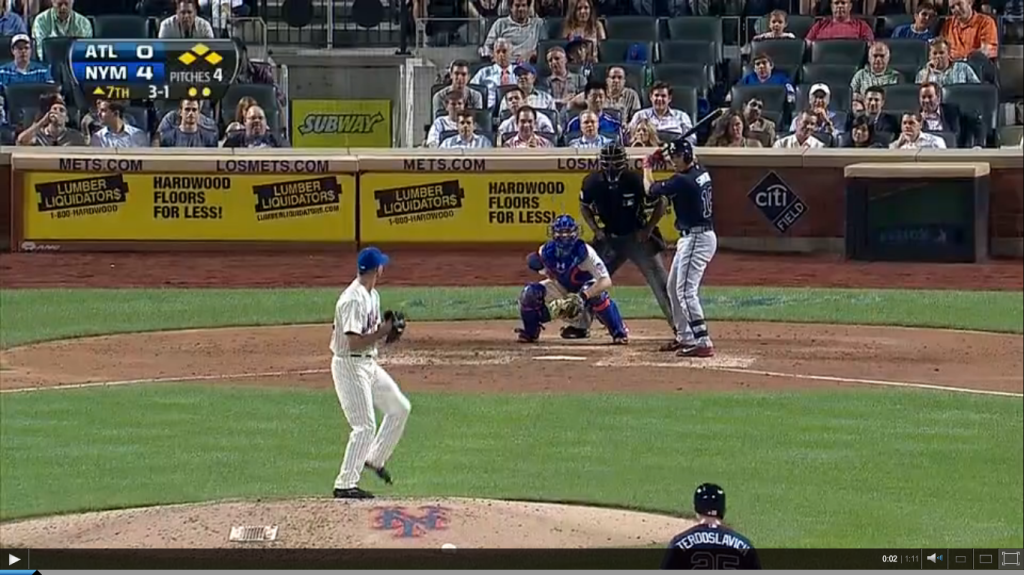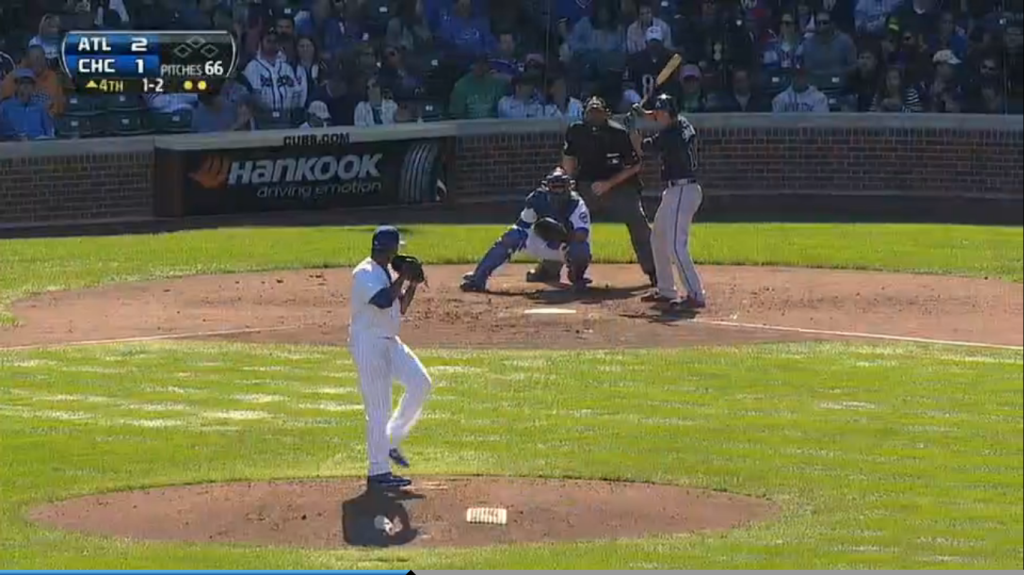 June and July look quite different from August and September, although there appear to be differences in August and September. This could simply be the camera angle or the timing of Simmons's bat wiggle. In any case, it certainly looks like the hands are brought in and down with a stance that is more closed. Simmons is crowding the plate less as well, due to change in the placement of his back foot.
Now, let's take a look at this season with back-to-back days in April when Simmons launched a homer in each. You can again click on the images to view the blasts.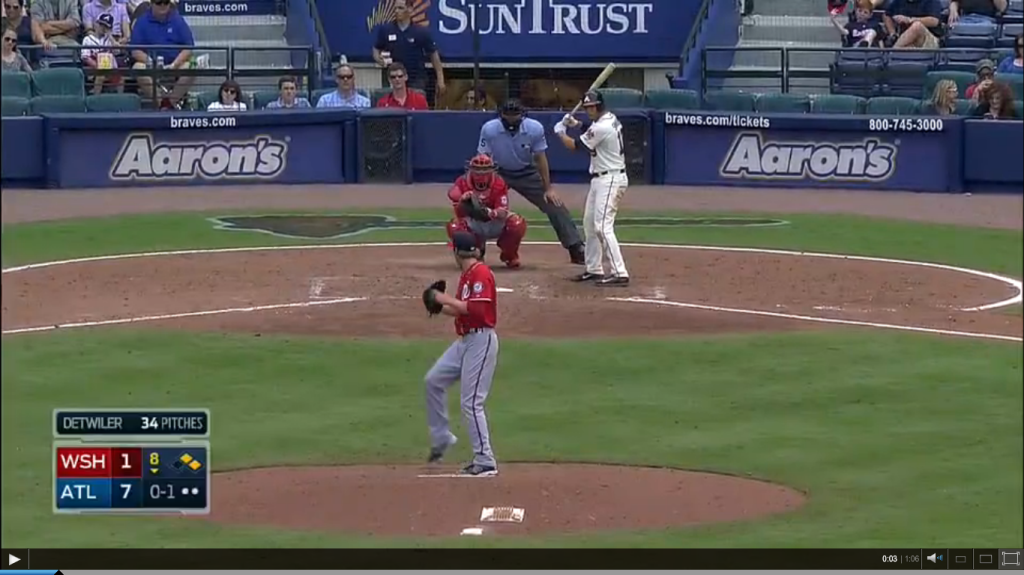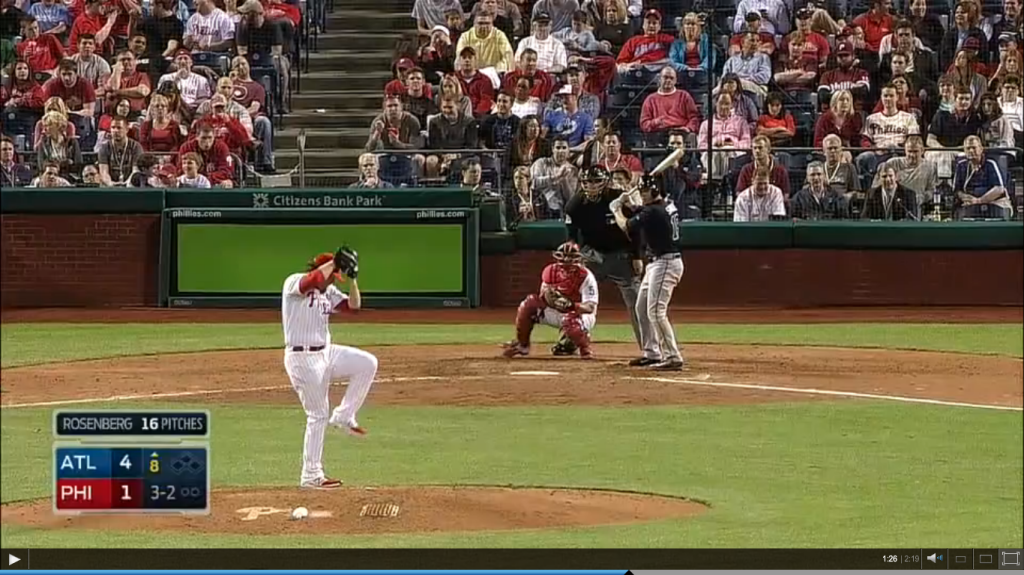 It looks as if the hands have gotten even lower. The front elbow appears more relaxed. The lower portion has about the same bend as it did in September. The front foot, however, may be placed a couple of inches closer to the plate. Here is a side by side comparison between Simmons's stance in June of 2013 (on the left) and his current stance this season in April (on the right).
Over the course of several months, Simmons has modified his hand and arm positions, as well as his knee bend and feet placement.
And it seems to be working.
| | |
| --- | --- |
| Month, Year | IFFB% |
| June, 2013 | 18.4 |
| July, 2013 | 18.8 |
| August, 2013 | 13.9 |
| September, 2013 | 14.3 |
| April, 2014 | 5.6 |
If this change has really improved Simmons's swing, and in turn fixed his popup issue, we could be looking at a shortstop that delivers 15-20 homers, steals a handful of bases, and has a batting average anywhere from .270 to .280. Not bad from a fantasy perspective or really any perspective once you include his amazing defense at shortstop.
It takes roughly 80 balls in play for groundballs and fly balls to stabilize, which leaves us a little over half way mark before we can shrink the meaning of the term "small sample size." However, if we include Simmons's August and September months, we can say, yes, there is a real change going on here. How much of one? That is still to be determined. But one thing is for sure, the Braves organization and their fans should be excited about Simmons's latest developments at the plate. Oh, and his fantasy owners should be excited too.
Much thanks to Fangraphs.com, BaseballProspectus.com, and MLB.com for the data.
[/am4show]